Twitter Celebrated Lefthanders Day With Pride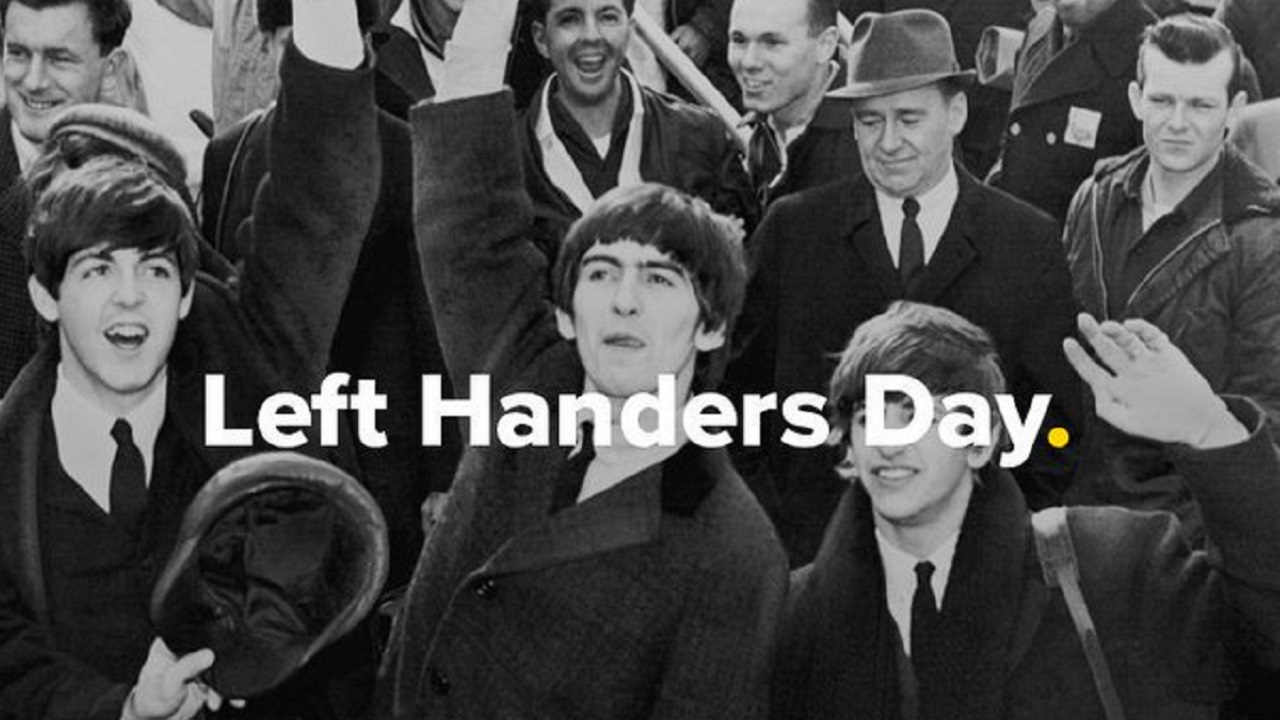 Let me be clear right off the top: I love my son.
My three-year-old is a fun-loving chaos machine, like most toddlers, and while his behavior is occasionally infuriating and often bewildering, he's a good guy. There's something a little off about him though. In a family of brunettes, he has blonde hair. In a family of green and hazel-eyed folks, his are blue. And, most damning of all, he's a lefty. And it freaks me out!
Left-handed people aren't evil, obviously, but there's a reason the Latin word "sinister" means "left-handed." They were considered unlucky, and they are rare. Only 10% of the world is left-handed. But instead of fearing them, we should celebrate them.
That's what Twitter did the other day, on August 13th, which was apparently "LeftHanders Day!"
To the 10% of the world that finds themselves rearranging silverware at restaurants and dealing w/ pencil smudges on their hands. It's our time. (At least for the next 24 hrs)

Happy #LeftHandersDay! ????????

— Christine Tsai (@christine_tsai) August 13, 2019
People went online to celebrate southpaws, highlighting their uniqueness:
As a graphologists I always say one may be left handed but is unique when it comes to they writing and their thinking and every uniqueness is in minority can't be in majority #LeftHandersDay

— Shweta Rohira (@ShwetaRohira) August 13, 2019
As well as some of their challenges in a world made for righties:
Happy #LeftHandersDay to all my brothers and sisters out there. Keep fighting prejudice especially at golf driving ranges.

— Fred Nathan (@FreddieNathan) August 13, 2019
The Simpsons has a famous episode about its prominent lefty, Ned Flanders, opening a popular store for those with his affliction, but apparently, the show wasn't always so spot-on when portraying lefthandedness:
In every opening sequence of The Simpsons, when Bart is writing on the chalkboard, he uses his left hand to write but the writing is never smudged as he's accidentally wiped his left arm or hand across it, which is unrealistic.
Thank you for coming to my Ted Talk.#LeftHandersDay

— The Poke (@ThePoke) August 13, 2019
Not all famous lefties were animated, as Boxing News shared with a collage of famous southpaws:
Happy #LeftHandersDay pic.twitter.com/EpCBUHbZr0

— Boxing News (@BoxingNewsED) August 13, 2019
Other famous lefties include queens:
Happy #LeftHandersDay! ????‍♀️ Queen Victoria is one of the most famous historical lefties. Although she wrote with her right hand, she painted with her left, which indicates she was made to switch as a child, as was sadly common in the Victorian era. pic.twitter.com/rZpcyN0jfR

— Historic Royal Palaces (@HRP_palaces) August 13, 2019
Legendary inventors and artists:
One of the most famous lefthanders in history was Leonardo da Vinci. A common misconception is that he wrote this way to protect his ideas – it is more likely that he was trying not to smudge his work by writing backwards. #lefthandersday #leonardodavinci pic.twitter.com/TYSQv1kpMg

— RoyalCollectionTrust (@RCT) August 13, 2019
Even a full half of the fab four!
Half of The Beatles were left-handed. Happy #LeftHandersDay! ✌️ pic.twitter.com/MpBpdx98IT

— The Beatles Story (@beatlesstory) August 13, 2019
Obviously, being left-handed doesn't preclude anyone from having a memorable, accomplished life. I should probably cut my toddler some slack.