Twitter Shares Unexpected Images of Late Loved Ones on Google Maps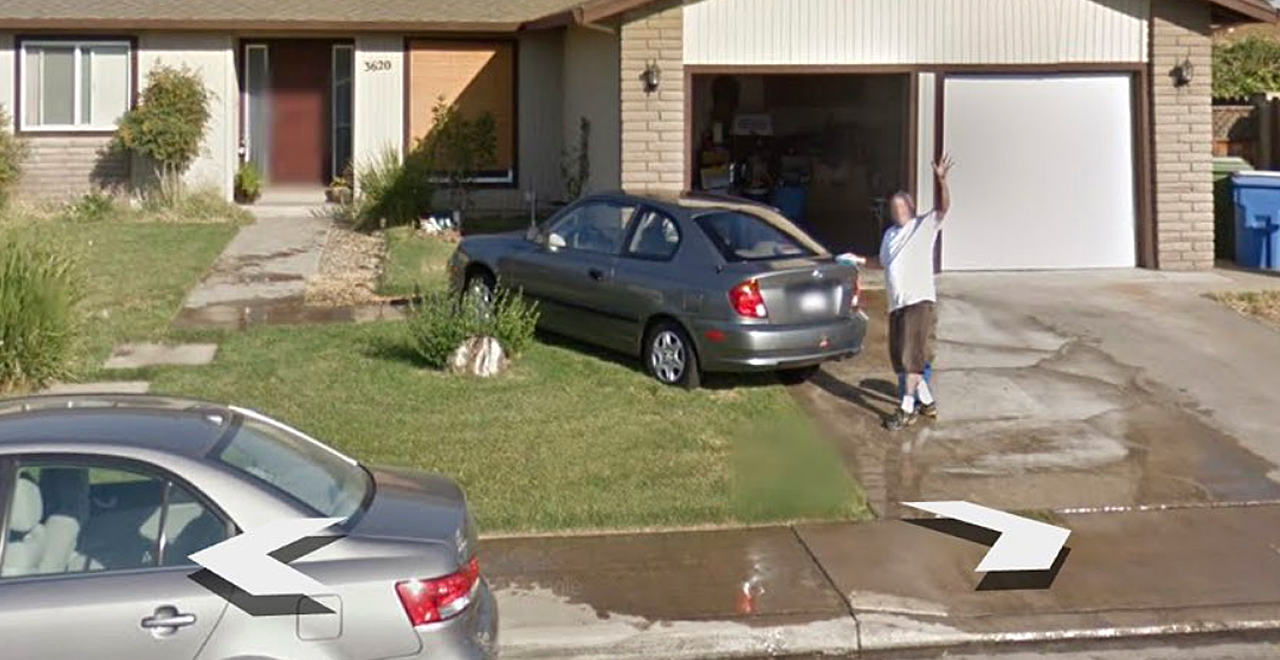 Technology is often considered soulless, at least by those who bemoan its rise and think it's overall consequences are negative. Obviously there are a lot of benefits to the technology we take for granted these days, particularly the internet and social media, which, despite their downsides, certainly have the potential for good.
The flattened world allows us to forge connections and create communities that would otherwise be impossible at worst and inconvenient at best. All of us have made friends, found jobs, maybe even fallen in love thanks to the interaction afforded us by today's technology. While fake news, anonymous trolls and a loss of privacy are, unfortunately, part and parcel with those benefits, the good parts often overwhelm the bad.
And every once in a while there are unexpected perks. Just ask Twitter user @yajairlyb, who shared a remarkable story about that time she stumbled upon her grandfather, years after he'd passed away.
Yajaira and her family got wind of the fact that Google Maps had made it to her grandfather's neighborhood in Durango, thus adding that insane video street view capability to what looks like a largely rural area. So they dialed up the google machine and took a virtual stroll down to his old house, when lo and behold, the dude was just sitting there out front, as if he were waiting for them.
My grandpa passed away a few years ago. We didn't get to say goodbye to him. Yesterday we found out google maps finally drove through his farm and as we were curious going through it, where the road ends, there is my grandpa, just sitting there. 😭 pic.twitter.com/CbwRTkCKrZ

— yajaira (@yajairalyb) January 7, 2020
The tweet with the video of the street view was posted in early January and has over 60,000 retweets and nearly 450,000 likes as people couldn't help but be touched by Yajaira's ability to see her grandfather again. Many of them shared a video of similar experiences they had with Google Maps.
Some with their dads:
Same with my dad🥺 about to be 3 years❤️ pic.twitter.com/zPkDFpPyv0

— Dre Day♓️ (@mermaidsbisshh) January 8, 2020
Some with their late grandfathers and great grandfathers:
My grandpa too! Marked 8 years on December 2019 since he's been gone 🤍🤍 pic.twitter.com/xvDIXDYwHF

— RoseBud (@RufussMom) January 8, 2020
my great abuelo passed away last month, exactly 1 year after my great abuela also left us. to see him here walking to our old house brings back so many childhood memories 🖤🖤 pic.twitter.com/qfDIsDQoWT

— 𝙘𝙧𝙞𝙨 (@Buenrostrohhh) January 8, 2020
Even someone with a beloved pet:
same as my buddy lucky, rip 🙁 pic.twitter.com/GtDWqcaL4d

— liz ard (@HoangryAF) January 8, 2020
Most of those images were surely stumbled upon totally serendipitously, and say what you want about technology, without it, we wouldn't have such happy accidents. Some users even suggested that those family members were watching from above.
Eventually, Google Maps will probably get up there too.