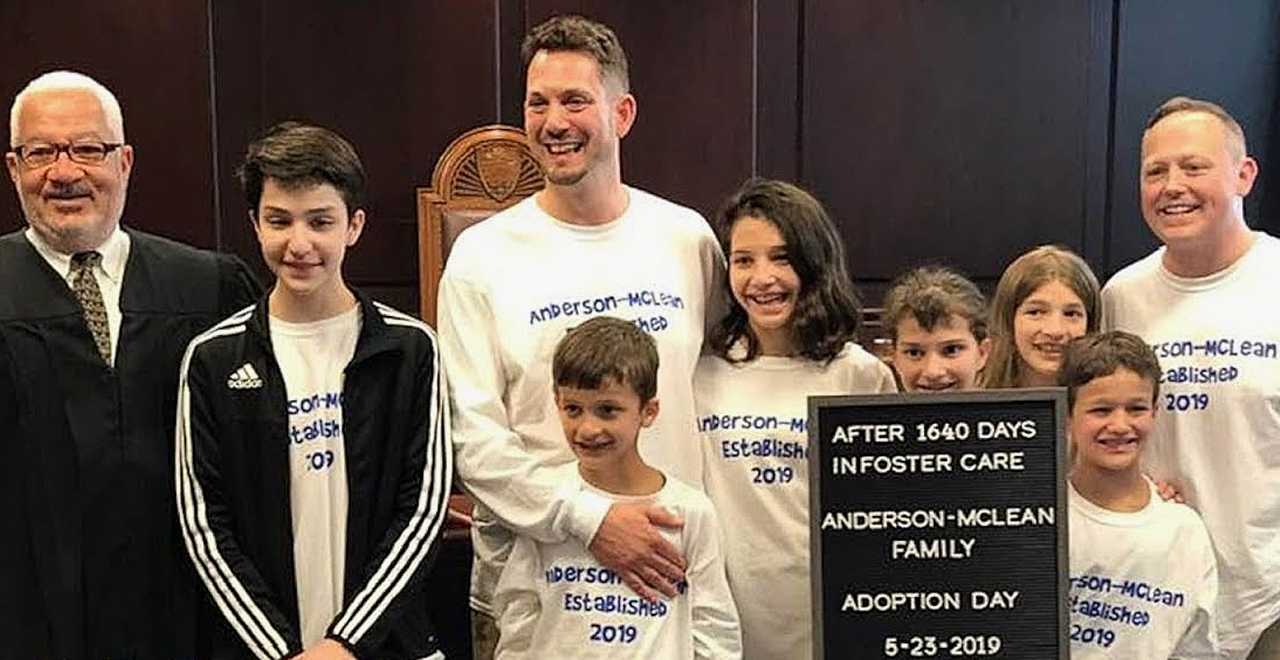 Credit: YouTube/GMA
It takes a special kind of person to be a foster parent. To bring someone else's children into your home, open your heart to them and provide them with the love and stability they need is no simple task. It requires sacrifice and dedication and a level of selflessness that, frankly, very few people possess.
One Pennsylvania couple has all of those qualities in spades, and then some.
On May 23rd, Steve Anderson-McLean and Rob Anderson-McLean, a couple who live in Pittsburgh, stood before a judge and adopted not one, not two, not three, but six siblings who had been in foster care for nearly five years.
Steve and Rob, who were legally married in Maryland n 2013, both have grown children from previous marriages, but they decided they wanted more. And after seeing a news report on the tolls that the foster system often takes on siblings, they were inspired.
"Such a staggering amount of sibling groups are broken up and it broke our hearts," Steve Anderson-McLean told Good Morning America. They discovered Carlos, 14, Guadalupe, 13, Maria, 12, Selena, 10, Nasa, 9, and Max, 7, and in May 2018, they were matched together.
"It was a bad background, a sad story — there was neglect and abuse," he added. "It was in the fall of 2017 that parental rights were terminated." In June 2018 the kids moved in with the couple, and almost a year later they made it official.
"The judge asked, 'Do you understand at this point forward they are your children? They are just as much as your biological children.' Obviously we knew that, but when I looked up and saw all those eyes, it was very emotional," he said. "We never imagined we'd be lucky enough or blessed enough to have six."