Two Dads Rushed to the Rescue During Chaotic El Paso Aftermath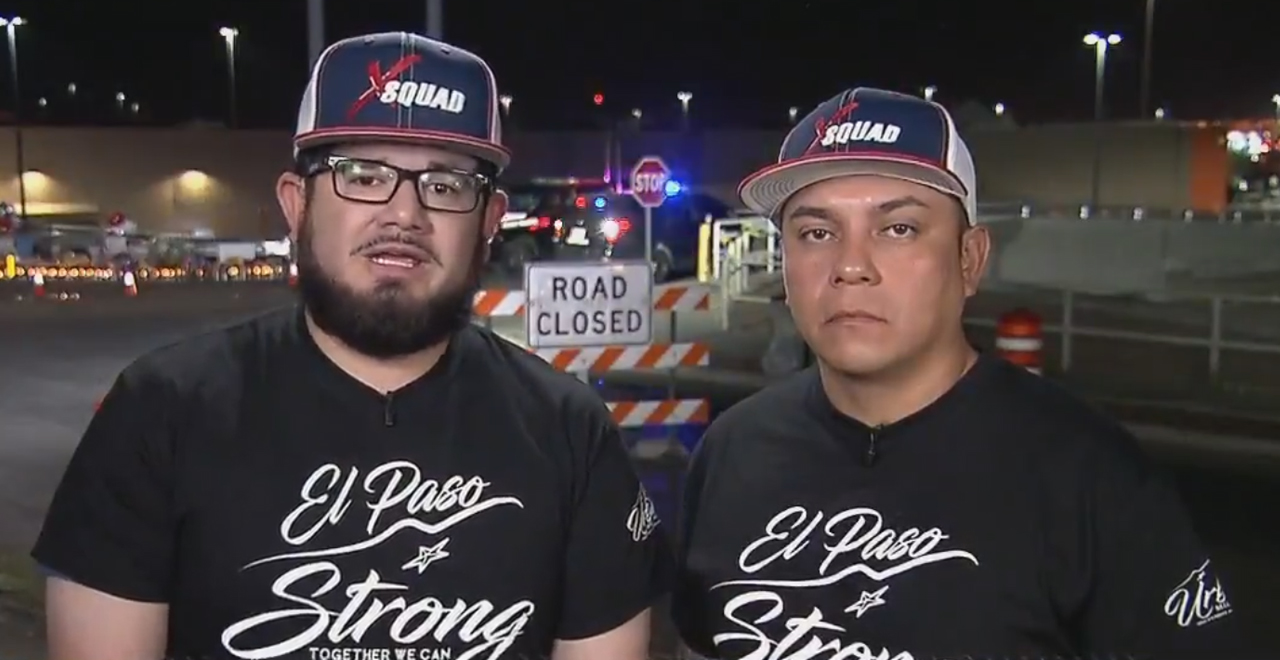 Amid the anguish being felt throughout communities affected by mass shootings are stories of regular citizens who rose up in the moment, often putting themselves in harm's way, to help someone else.
Two El Paso dads, Jimmy Villatoro, and Ray Garcia, fall into that category, as they were able to race to the scene upon hearing the news and saved dozens of lives. The two said they had friends selling drinks in front of the Wal-Mart to raise money for their youth soccer program, and they heard about the shooting from other parents on the team.
Walmart shooting heroes Ray Garcia and Jimmy Villatoro speak to @GStephanopoulos about rushing into danger to help friends who were injured in the rampage. https://t.co/GSktKmz4EA pic.twitter.com/UvrF2hoDUv

— Good Morning America (@GMA) August 5, 2019
Villatoro, a youth baseball coach, said he was looking all over the parking lot for kids and parents involved with the fundraiser when he heard a group of kids hiding behind a car shouting "Coach!" He realized it was kids from his baseball team and quickly helped them to safety. He then went looking for the parents. Upon finding one of the moms wounded, Villatoro tried to get her help. After being told the ambulances were full, he helped a paramedic get her into a van to get to the hospital.
"Thankfully, God protected us to be able to get them out of the scene," Villatoro told Good Morning America.
Just met Ray Garcia, who told us he ran towards the Walmart when he learned about the shooting.

We asked him why.

"The kids" pic.twitter.com/hWVI5JDvtD

— Norah O'Donnell???????? (@NorahODonnell) August 5, 2019
"We didn't think twice," Villatoro told Dallas News.