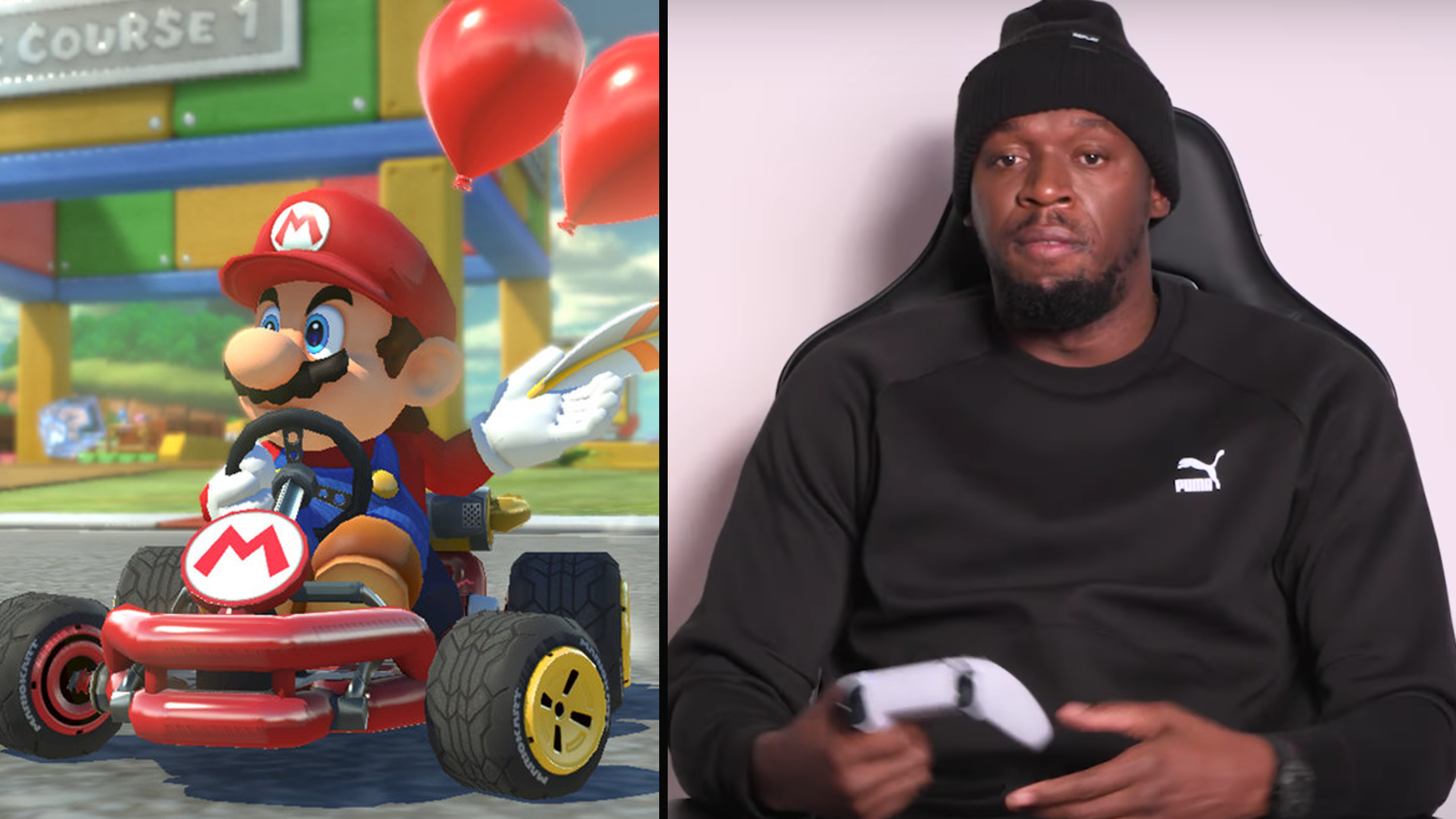 Credit: Nintendo/YouTube-Virign Media
When it comes to Olympic Champions, few have left their mark on their sport like sprinter Usain Bolt. The fastest man in the world has more than just talent propelling him to the top, however. He said video games helped him reach the pinnacle of athletic success. In simpler terms, Mario Kart is why he's a champion.
Fresh new episode of Press X To Continue with @usainbolt chatting about how Mario Kart helped him become an Olympic Champion 🏆 Listen now on BBC Sounds https://t.co/023wigTxc9

— BBC Sounds (@BBCSounds) December 17, 2021
. Bolt was being interviewed by a gaming reporter for the BBC to promote a new initiative he's part of with Virgin Media to use hologram technology to play video games with a fan. The eight-time gold medalist said his passion for gaming definitely helped him on the track
He did say if he started his career today, he may have become an eSports pro instead of a world-renowned sprinter. And honestly? Seems like the more enjoyable path. Waking up at 6:00 a.m. to play video games in the basement strikes me as a better 'workout' than running before the sun is up.
Bolt said he'd even miss his training sometimes because he was in the middle of a gaming session. "Those are the things that excite me about video games, just learning and being the best at it," he said. "I feel like it kinda helped my hunger…to always want to win. I feel like it, in a way, kind of helped out with the track and field, because now, when you get on the track, you have that same mentality as when you're playing video games. You just want to win."
The Virgin Media Portl tech he showed off does look very cool. They are trying to claim it's the future of virtual gaming, where you can be "in the same room" as the guy you're playing against. Who knows what the future holds, but it does look cool. And it's cool to know that even someone as narrowly focused as the greatest sprinter in modern Olympic history still carves out a major portion of his life to compete against strangers on the internet in video games.