Valentine's Day Before Kids VS After Kids [WATCH]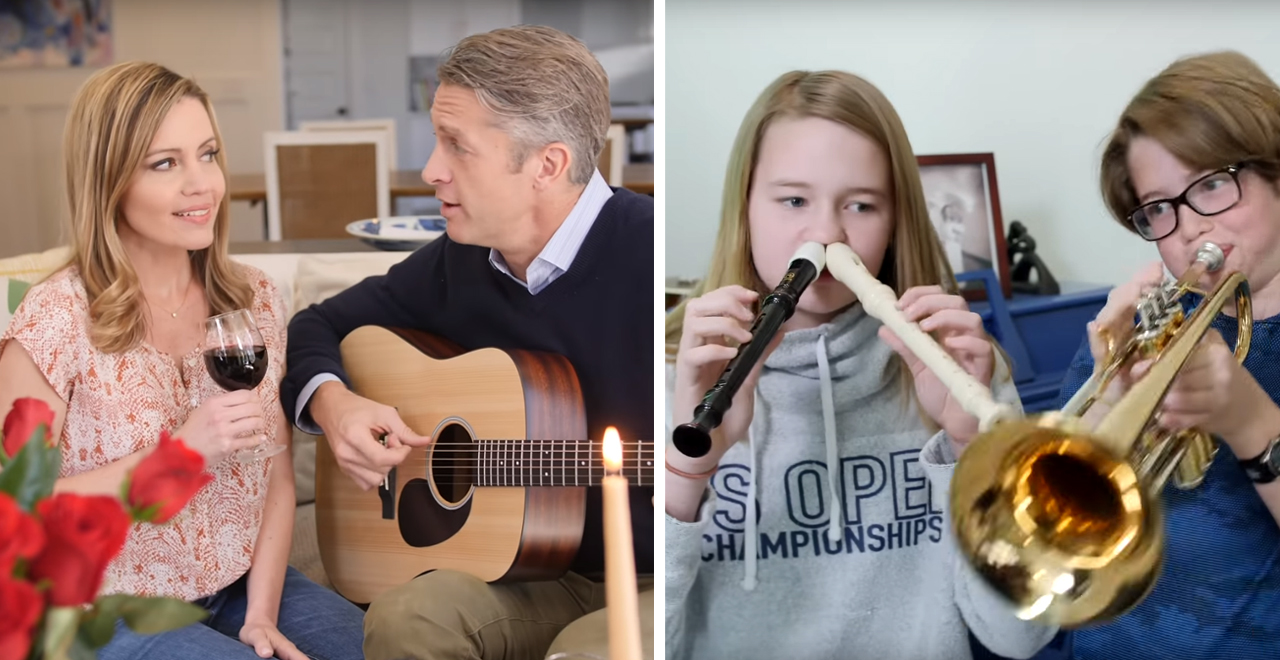 Happy Valentine's Day!
Unless you're a parent, in which case, Happy Make Sure Your Kids Brought Enough Valentine's For Everyone In Their Entire Class So No One Gets Left Out And Feels Bad Do Why Do They Even Celebrate This Day In Schools I Heard Of One School That Changed It To Happy Friendship Day And I'm Torn Between Appreciating That And Losing My Mind Anyway Don't Forget To Get Your Spouse Some Chocolate Day!
There's no getting around the fact that Valentine's Day, and romance in general, aren't quite the same once you've been married for a while and have a few kids in the house. You're tired, you're rushed, you're cleaning, you're shuttling kids to practice, you're helping with homework. You don't have a lot of time or energy or headspace to celebrate your significant other the way you did when your relationship was still young. When you were still young!
The Holdernesses, a North Carolina couple who've been grinding out viral video after viral video of parenting-based song parodies for years now (starting with the infamous "Christmas Jammies"), are back this February to lay out all the ways Valentine's Day has changed for couples with kids.
From the kinds of gifts you give each other to the date nights you arrange, nothing stays the same once kids are in the mix. You used to book dinner at an exclusive restaurant months in advance, now you're angry that the restaurant doesn't allow kids.