Video Of Dad Disciplining Family Dogs Is All Too Familiar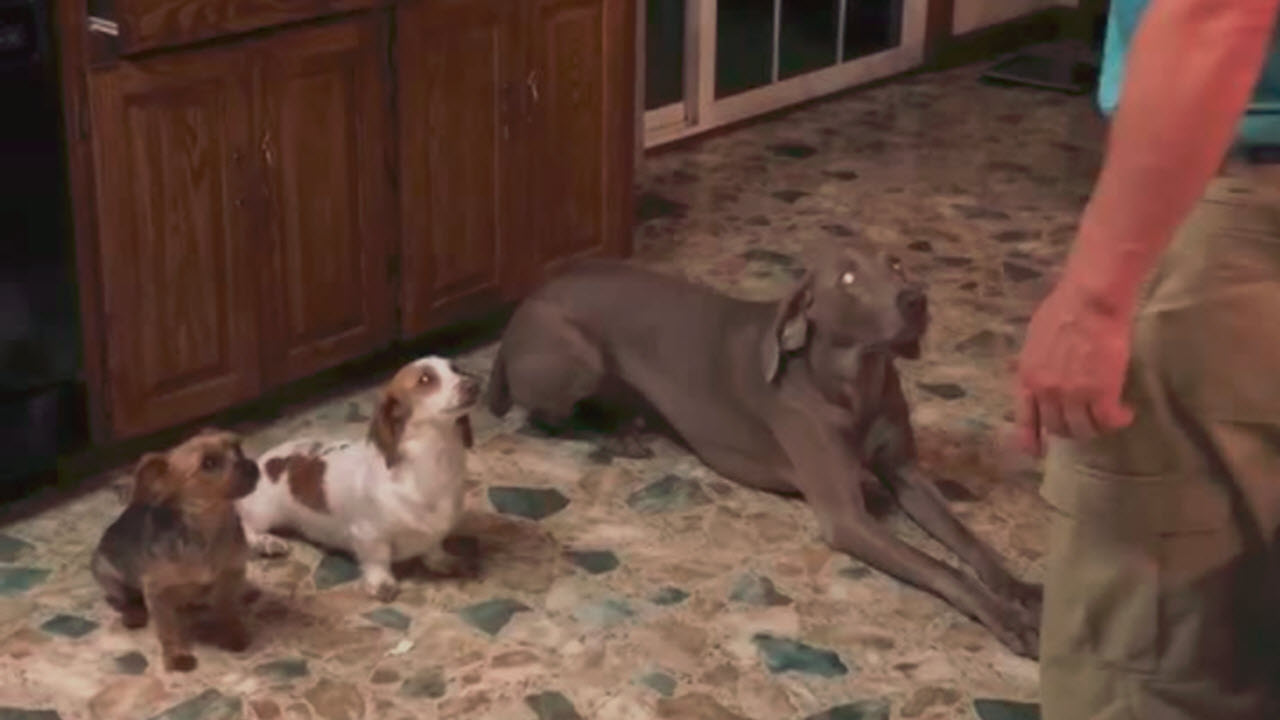 He shames the dogs into submission
When it comes to behavior, I'm confident that my two kids are pretty average. On a scale of Goody Two Shoes to Damien from The Omen, my two munchkins probably fall somewhere in the middle. Nothing too extreme either way. Even when they're at their worst, they're at least better behaved than the family dog. I mean, my toddler only roots through the trash every once in a while.
I kid, of course, dogs are much better behaved, once they're trained. But either way, you can't really compare animals and children, even if you sometimes wish you could put your kids in a cage until they're housebroken.
Despite the fact that pets and children are vastly different creatures, it's sometimes striking how similarly one parents them. Just ask the dad in this viral video, who is tasked with giving his three pups a stern lecture after they've been caught going through the garbage.
I'll be damned if both his speech and his pets' body language doesn't look and sound a hell of a lot like a discipline session in my house.
The dad in the video, Greg Brannon adopts his Parent Voice when confronting his pets. He uses his stern tone to convey his authority and his disappointment, just as any parent would do, being firm but not unreasonable as he scolds his furbabies for misbehaving. "We leave for just a little while, and y'all gotta be in the trash," Greg says. "This makes no sense whatsoever."
I swear I've said that exact thing to my 2yo!
He even ends his lecture with an empty threat – "Should I whoop ya?" – before letting the dogs off the hook and sending them away.
Throughout the ordeal, the dogs – Ellie, Maggie, and Ace – respond exactly the same way kids do: they slink away, avoid eye contact, and radiate guilt while clearly trying to evade responsibility. I'd be laughing if I weren't crying, mostly because the scene is so familiar to me. (And also because I'm so much worse at staying calm than Greg is.)
The video is hilarious, partially because of the visual of the three dogs taking their medicine, but also because of how familiar it is to anyone with kids. Except for the fact that Greg's "kids" actually listen to him the whole time.
I used to be pretty confident in my discipline skills, but judging by the way has trained his dogs, I'm starting to wonder if I couldn't use his help!