NFL Exploring Virtual Fans and Crowd Sound Effects for Broadcasts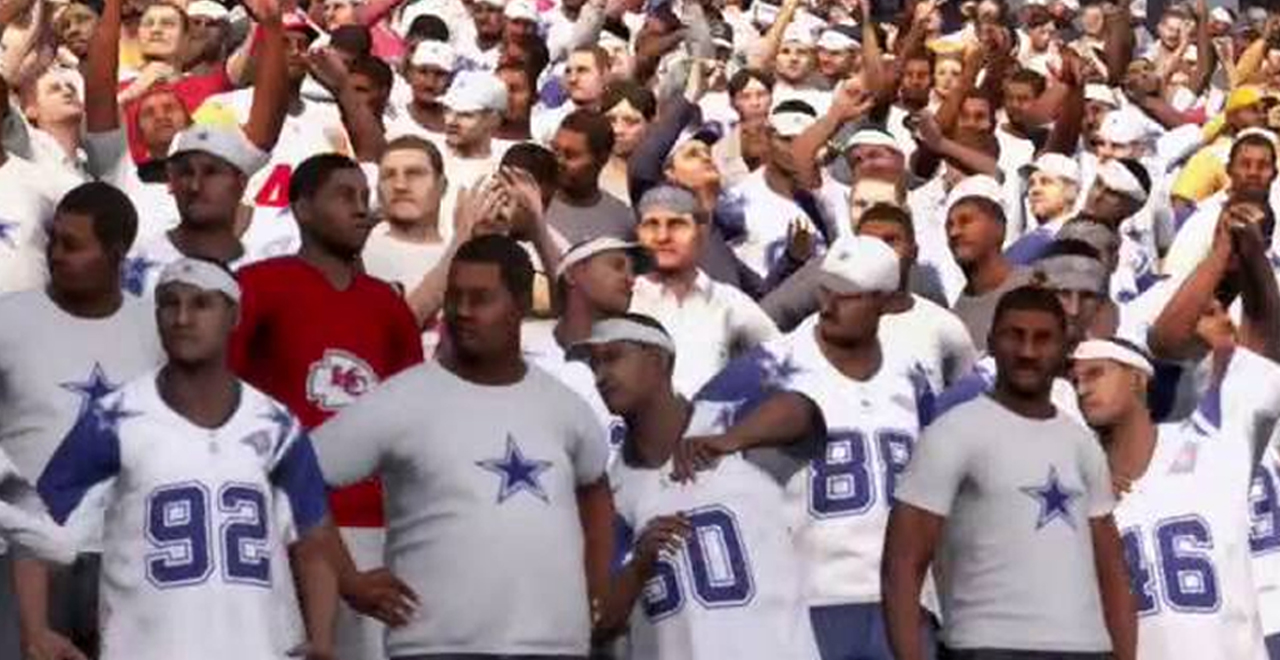 Sports is trying to find a way back. The UFC held a card in an empty arena, and CEO Dana White is looking into buying a private island to host future fights. The NBA is looking at finishing the season with everyone at DisneyWorld, and MLB is proposing a shortened, 82-game season. The NFL is also making contingency plans for the upcoming season, as is their TV partners.
FOX, in particular, has an interesting plan for how to handle the weirdness of two world-class football teams playing in a completely empty stadium. According to Joe Buck, they are planning to pipe in crowd noise and use virtual fans for the crowd shots.
There are many advantages to this. For the average TV viewer, the final product wouldn't be that different. Other than red-zone plays, where you might have a running back celebrating by jumping into the arms of shirtless drunks in the first row, you could probably trick yourself into thinking there's a crowd. It would make the viewing experience a lot easier to adapt to.
Another advantage would be for teams like the Cincinnati Bengals, who are used to playing in front of a mostly-empty Paul Brown Stadium. This little gimmick would finally make it seem like they are playing in front of a raucous, sold-out crowd.
On the other hand…it's going to be weird.
Joe Buck mentioned this as a certainty during an interview on SiriusXM:
"In fact, I know they will do it. It's pretty much a done deal. I think whoever is gonna be at that control of that will have to be really good at their job and be realistic with how the crowd would react depending on what just happened on the field so it's really important."
There is no "traditional" take on this topic. It's new territory. Hoping stadiums are full and all is normal. If not, then it's a blank canvas. All networks will try to make it look and sound as normal as possible. It could lead to unprecedented, thrilling access. Who knows?

— Joe Buck (@Buck) May 14, 2020
The NFL Is Fully Planning On Using Fake Crowd Noise And Virtual Fans This Year https://t.co/gJshNTln1l pic.twitter.com/NQWAqQQEmQ

— Barstool Sports (@barstoolsports) May 14, 2020
So, yeah, it's gonna be weird. Still, weird NFL games are better than no NFL games, even if the viewing experience is a cross between something real and something that more resembles a game of Madden.