Walter-White-Wanna-Be Chemistry Professors Get Reaction From Police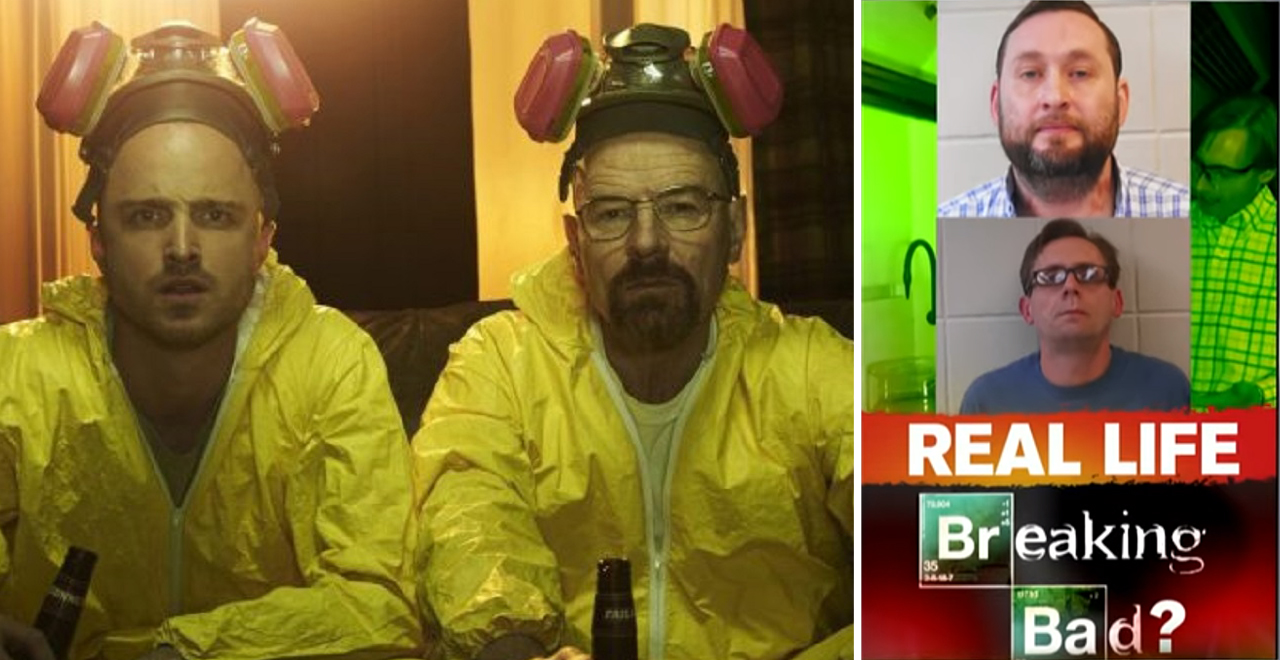 Most of the time, when we worry about television being a bad influence, it's about our kids repeating swear words, or taking up smoking. Adults should be old enough and mature enough to know the difference between fact and fiction, and to avoid emulating some of the behavior they see on TV.
Emphasis on "should be," because there are a couple of guys in Arkansas who definitely didn't get the memo. At least they have good taste?
Two college chemistry professors were busted by cops for following in the footsteps of one Walter White, the chemistry teacher turned meth kingpin in Breaking Bad. Bradley Allen Rowland, 40, and Terry Bateman, 45, both associate professors of chemistry at Henderson State University in Arkadelphia, Arkansas, were arrested last week for manufacturing methamphetamine. One of them even was even known as "Henderson's Heisenberg," thanks to a mention in the college paper, in which he said he appreciated Breaking Bad for helping kids get interested in chemistry.
Not everything is the same, though. For one, they're college professors, not high school. For another, they didn't cook in an RV. No, these geniuses used a science lab AT THE COLLEGE WHERE THEY WORK.
That's how they got caught, obviously. Someone reported an overwhelming odor emanating from the science lab on October 9th, when it was supposed to be closed. An environmental services company were the ones who knocked, presumably, when they came to campus to ventilate and clean the lab, shutting it down for nearly a month. Tests came back that the odor was caused by Benzyl chloride, which is one of the ingredients in meth.
Apparently it didn't take the school long to figure it out as the two men were put on administrative leave on the 11th and are now awaiting their court appearances.
These guys may have taken inspiration from the show, but they clearly aren't as smart as Bryan Cranston's evil mastermind. I mean, they cooked where they worked. They might not even be as smart as Jesse!