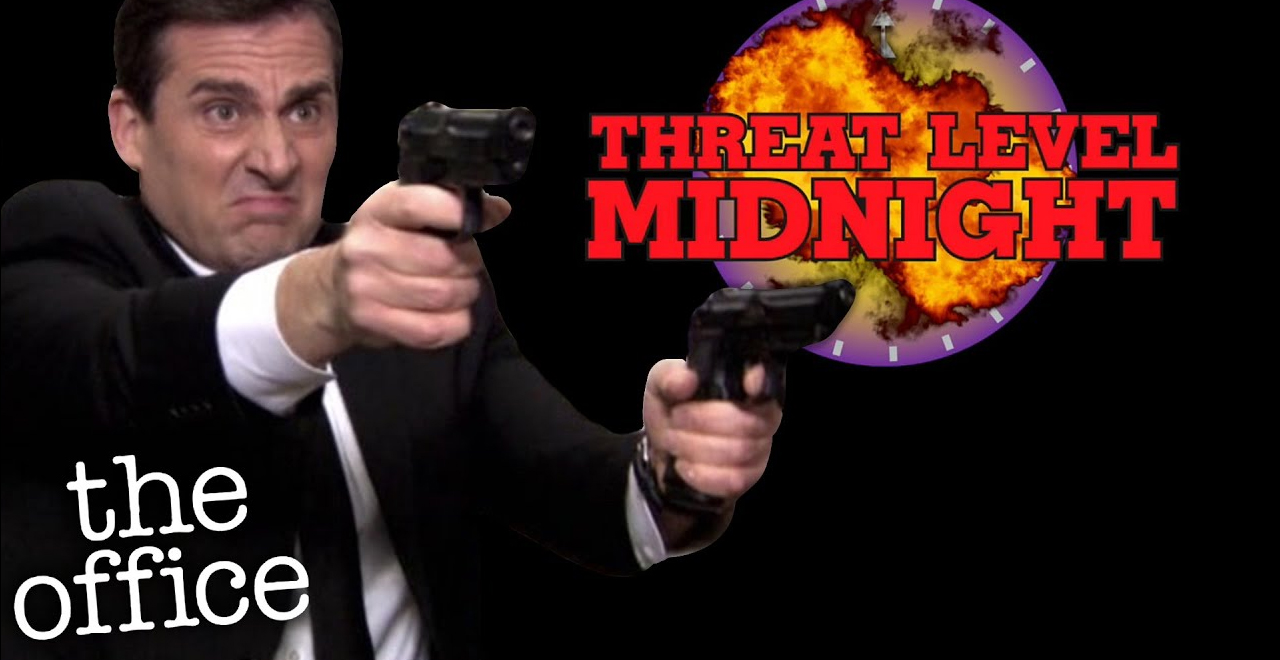 Credit: YouTube/The Office
Of all the legendary characters, moments, and episodes from The Office, some stand above the rest. Maybe you're a Jim and Pam Stan, maybe you can't control yourself when Kevin spills his chili, maybe you love Ryan and Kelly's dynamic, maybe you live for when Jim pranks Dwight, maybe you love to hate Toby as much as Michael.
No matter which aspect of the show is your favorite, there's one legendary episode everyone loves, and that's the one in which Michael finally makes his movie.
Michael Scott's action movie dreams were introduced in Season 2 when his screenplay for Threat Level: Midnight was discovered. At first, it's primarily used by Dunder Mifflin employees to mock their clueless, if well-intended, boss. But by the time Michael decided to leave Ohio and move to Colorado with HR employee Holly, the staff's affection for their boss outweighed their frustration and amusement.
Before he (and, obviously, Steve Carrell) left, the Dunder Mifflin team made Michael's action movie dreams a reality and helped him make his movie.
The results of their endeavors were revealed, in small bits and pieces, in a season 7 episode. The Die Hard/James Bond type effort features Michael Scott as the main character, Michael Scarn, who's still reeling from the death of his wife, Catherine Zeta-Scarn. Dunder Mifflin employees fill out the rest of the cast, with Jim portraying villain Goldenface, who's attempting to blow up the NHL All-Star game. At the behest of the president, played by Darryl, Michael tries to thwart Goldenface's plans.
Yes, it's ridiculous, and only gets more so when you see it, which you can no do – in its entirety – on YouTube.
Check it out: