Wendy's Employee Fired After Video of Him Bathing in Sink Goes Viral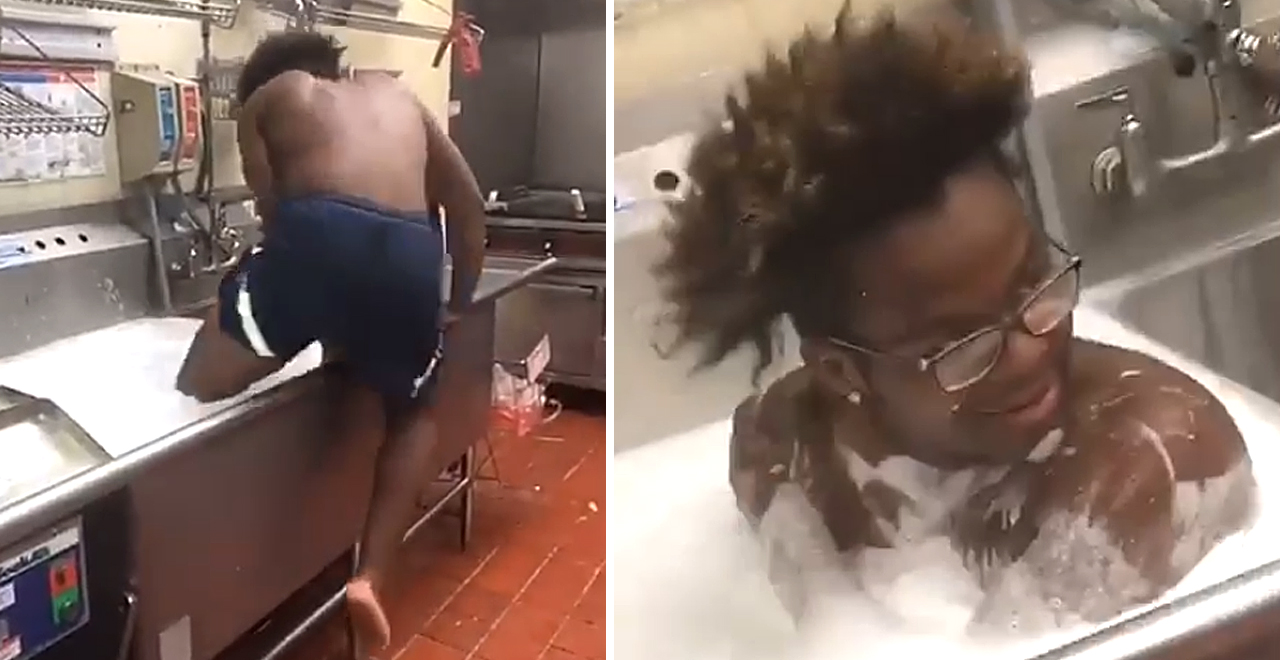 When you're a parent, stopping for some fast food is often a necessity. Sometimes you're in a hurry, sometimes you're on a road trip to visit family, sometimes it's simply the only thing your kids will even eat.
Sometimes maybe you just need them to shut up so a stop for a Happy Meal with an Avengers toy is the only thing that will do the trick. The point is it's cheap, it's quick, and it will be eaten.
I like Wendy's. Often, when I make the decision to stop for a quick meal for the kids, more often than not I'll make it the redhead's joint because they have Dr. Pepper and I'm a sucker for the spicy chicken sandwich.
Apparently, one of the perks of working at Wendy's isn't just free Frosty's to dip your fries into. It also boasts on-site baths to dip your body into, AKA the restaurant sink.
In a Facebook video that has more than a million views and has been shared almost 20,000 times, employees at a Florida (duh!) Wendy's can be heard cheering as a man wearing nothing but a pair of shorts climbs into a sink filled with bubbles. And starts taking a bath.
"Take a bath, take a bath, get in there," the woman the video on her phone can be heard saying. "How's it feel?"
"It's warm," the man in the sink responds. "Turn the jets on."
Needless to say, the man who took the bath has been fired. Wendy's responded to the viral video with a statement:
"We are taking this incident seriously and it is obviously totally unacceptable. This was a prank by a person who no longer works at this restaurant, and who clearly did not use good judgment. We are taking this opportunity to reinforce our very strict quality procedures with our restaurant team."