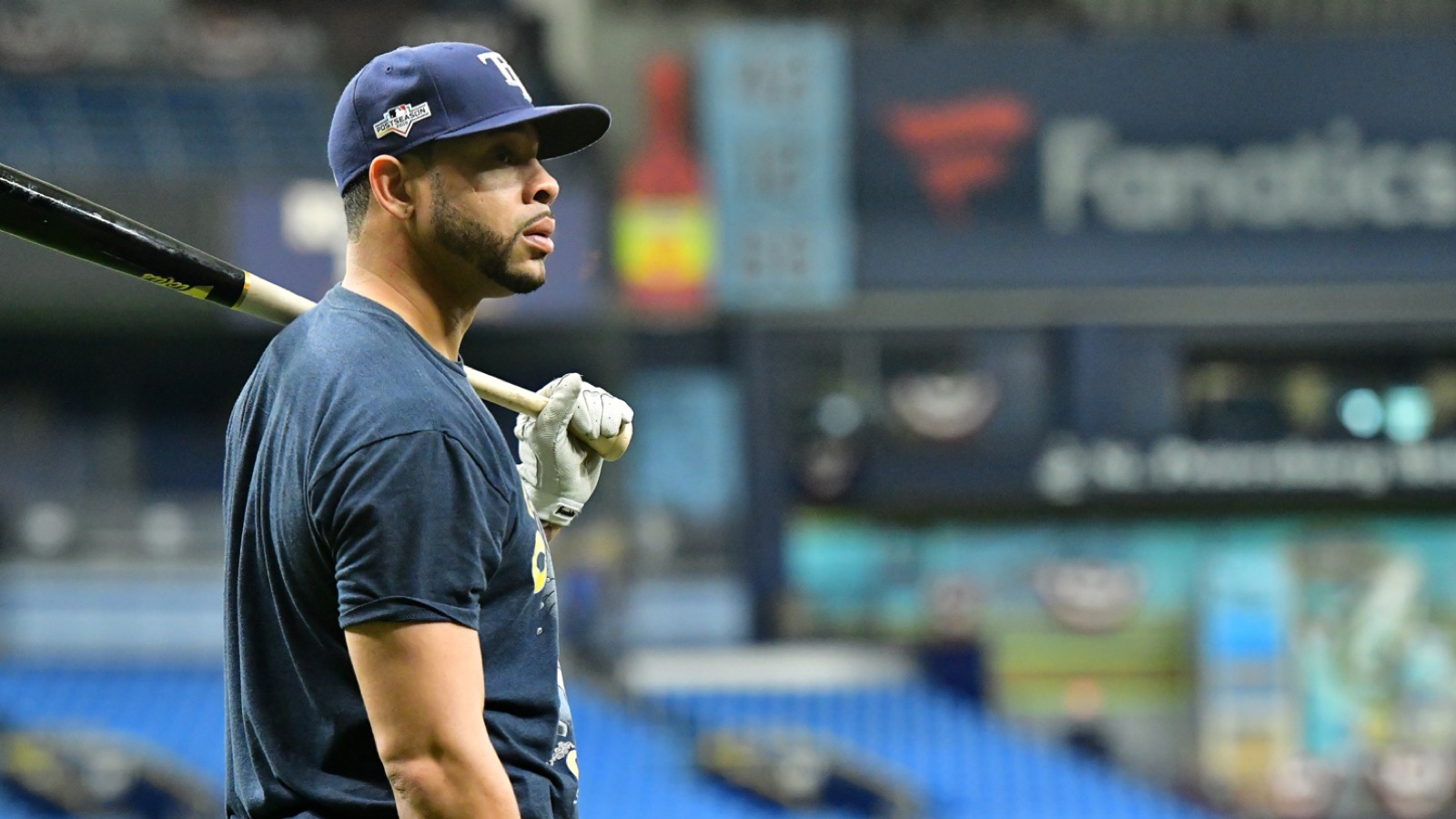 Credit: Getty | Julio Aguilar / Stringer
There are countless stories of professional athletes and Olympic gold medalists praising their dedicated parents for helping inspire them and enable them to succeed and reach their competitive dreams. Supportive parents are often essential to the development and success of their kids, no matter what field they're in.
But not every kid has that support system. Sometimes the drive and motivation have to come from within.
Tampa Bay Rays player Tommy Pham knows what I'm talking about.
Pham, an outfielder, grew up not knowing his dad, having only met him twice because hs was in jail for dealing drugs. The player has spoken frankly about the lack of a father figure in his life, and how he didn't let that stop him.
Earlier this month, after his team defeated the Houston Astros in Game 4 of the ALDS, Pham gave himself credit for overcoming a difficult childhood and never losing the drive necessary to reach the next level, going so far as to practice by himself, even going so far as to throw the baseball against the wall to take batting practice when necessary.
Without a dad in the picture growing up, Tommy Pham looks to himself for getting him to where he is today 💪 pic.twitter.com/e2xIt7tsG3

— ESPN (@espn) October 9, 2019
"There's a lot of people I could thank, but I'm proud of myself to be honest with you," Pham said. "I remember throwing a ball against the wall playing catch with myself. Throwing a ball up hitting it. Throwing batting practice to myself. I believed in myself from a young age."
So many athletes are quick to thank the people who helped them get where they are, and the help and support those people – family, coaches, teachers – shouldn't be understated. But it's honestly refreshing to hear a player give himself credit for persevering and making his own way to the biggest stage.
The Rays didn't win the series, losing in 5 to the Astros who are currently playing the Nationals in the World Series, but it wasn't because of Pham, who was on fire at the plate. No doubt thanks to those tough pitches he tossed himself when no one else would.