World's Oldest Barber Still Makes the Cut at 107 [WATCH]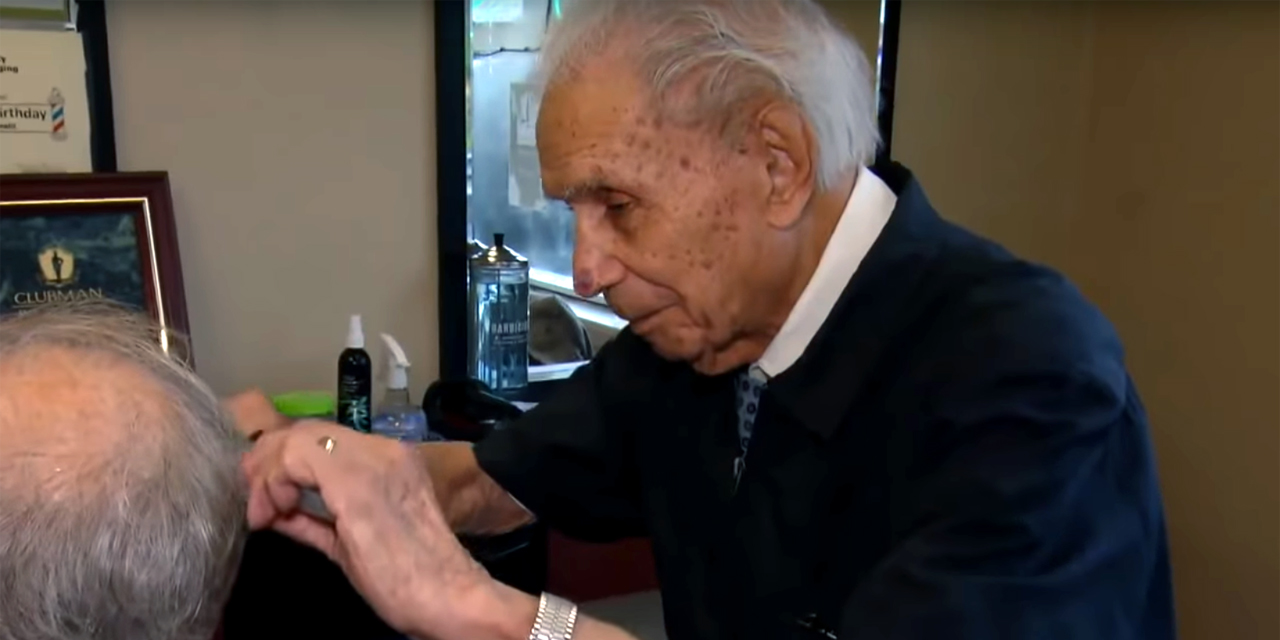 There are countless guesses as to how to stay healthy and live longer. Exercise, eat a Mediterranean diet, stay off social media. But apparently, we missed one, because there's a barber out there who is 107 years old and does none of those things.
Maybe we all need to stay on our feet for eight hours a day. Or cut someone else's hair. Or have lots of small talk.
Anthony Mancinelli cuts hair in New Windsor, NY, and he's been working in barbershops since the 20s. Yes, the 1920s. He started when he was 11. And his customers appreciate his experience,
"I don't let anyone else touch my hair," one of Mancinelli's clients told the NY Times. "The guy's been cutting hair for a century."
The Guinness Book of World Records listed Mancinelli as the world's oldest barber – back in 2007, when he was a sprightly 96. More than 10 years later, he's still clipping hair. And showing few signs of slowing down!
"I only go to the doctor because people tell me to, but even he can't understand it," he said. "I tell him I have no aches, no pains, no nothing. Nothing hurts me."
When pressed for health tips, Mancinelli insists he doesn't do much except avoid thick spaghetti, "so I don't get fat."
The owner of Fantastic Cuts, where Mancinelli cuts hair, marvels at his lack of a health regimen. "You hear about all these people asking, 'What medicine can I take, what food can I eat, what anti-aging cream should I use?'" she said, "and he's doing it with none of those things."
Nope. He just cuts hair, which helps him stay busy and happy in the years after his wife of 7 decades' death 14 years ago.
"I have some customers, I cut their father, grandfather and great-grandfather — four generations," said the great-great-grandfather of six. Even Mancinelli's 81-year-old son is a client.
Being a 107-year-old barber has earned him far more than 15 minutes of fame.
"Now, I feel like I'm working for him," the owner of the shop said. "I get a million and one phone calls from people all over the world who have heard about him and want to visit."
Watch him in action: