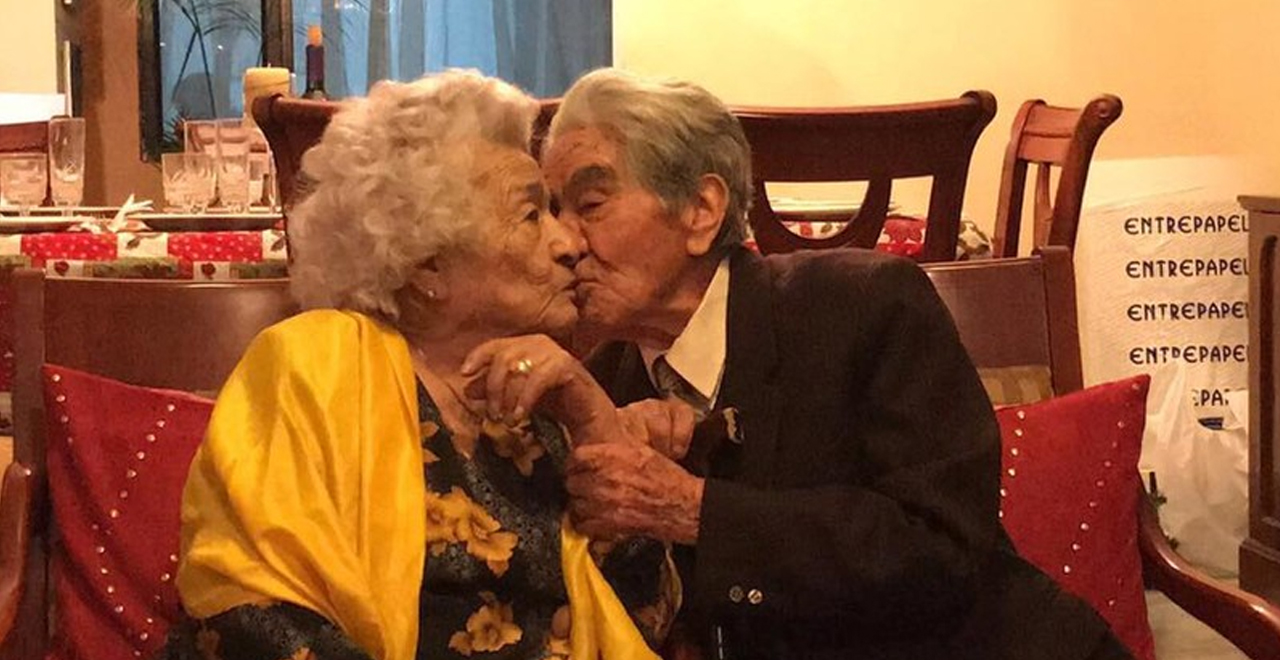 Credit: Courtesy Guinness World Records
One of the classic husband stereotypes that I can affirm is completely and 100% true is that we often forget key dates, like wedding anniversaries. I've been married something like 12 or 13 years (see?) and every time someone asks I have to remember when the Red Sox finally won their first modern World Series title, add a few years, then subtract that number from 2020. It's foolproof!
I can't imagine how a 110-year-old guy who's been married for 79 years remembers, but now, thanks to the Guinness Book of World Records, and his wife, of course, he can just google "World's Oldest Married Couple" to find out!
110-year-old Julio Cesar Mora Tapia and 104-year-old Waldramina Maclovia Quinteros of Ecuador got married on February 7, 1941, and are still married almost 80 years later. Merely being alive at 110 and 104 years of age is remarkable enough, but having maintained a successful marriage for longer than most people live is absolutely astounding. They were actually together for 7 years before they wed!
Guinness officially added them to their annals this month, with their aggregate age of 214 years and 358 days securing them the title of the World's Oldest Married Couple.
"The love and maturity that we had as a couple from the beginning of the marriage allowed us to know each other and grow emotionally to define our future. It was not easy because our relatives did not have a good relationship, but with time and patience we were able to unite them and we became an example and the best reference for the younger generations," they told Guinness.
According to Guinness, the couple has five children, all of whom have college degrees, because education is very important to the couple. "Promoting education allowed us to map out a route for all generations of our great family," the couple agreed. Those other generations include 11 grandchildren, 21 great-grandchildren, and 9 great-great-grandchildren.
The familial legacy the record-breaking couple leaves behind surely means much more to them than the honor bestowed by Guinness, but the record is special nonetheless.
Their advice for a long-lasting marriage? "The secret formula = love + maturity + mutual respect," they said. As impressive as their union is, they have a few years to go to catch the couple with the longest marriage ever, Herbert and Zelmyra Fisher, who managed 86 years and 290 days before Herbert passed in 2011, followed by his wife in 2013. They were both 105 when they died.