Professional Wrestling Deemed "Essential Business" in Florida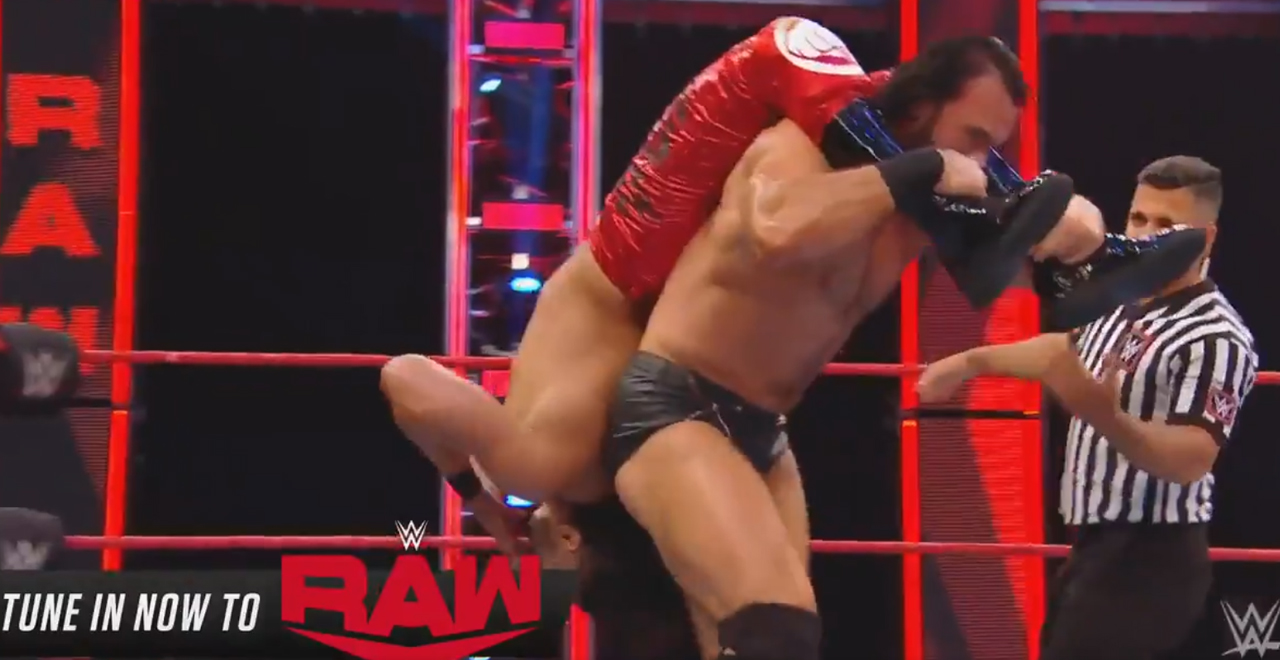 The pandemic has fractured society into two groups; essential workers, vital to keeping our country running, and non-essential workers, which means you stay in sweatpants all day until we figure this out. It's tough when you find out how much you matter, but it also depends on where you live. These difficult calls are made by governors, and it's not as easy as you might think.
Sure, grocery stores and restaurants and truck drivers, that stuff makes sense. And professional wrestling, of course. At least in Florida, where governor Ron DeSantis amended his state-wide stay-at-home order to deem the WWE an "essential business." America needs certain things to keep running, like food, pharmacies, mail, and body slams.
The move by the gov allows the professional wrestling company, which has a training facility in Orlando, to continue shooting shows. They aren't allowed to have spectators, naturally, but the show will go on for the WWE. They will continue to shoot their three weekly shows, including the flagship Monday Night Raw.
WrestleMania was the first major WWE event held without a crowd, to mixed reviews. But hey, some live televised quasi-sports are better than no sports.
"We believe it is now more important than ever to provide people with a diversion from these hard times," WWE said in a statement. "We are producing content on a closed set with only essential personnel in attendance following appropriate guidelines while taking additional precautions to ensure the health and wellness of our performers and staff. As a brand that has been woven into the fabric of society, WWE and its superstars bring families together and deliver a sense of hope, determination and perseverance."
An exciting #WWERaw main event as #WWEChampion @DMcIntyreWWE battles #USChampion @AndradeCienWWE! pic.twitter.com/1Y2QQu0MTC

— WWE (@WWE) April 14, 2020
The WWE is now in the same group of essential businesses as hospitals and banks. The American beast needs a lot to function, and good, new television is definitely going to be a major part of the efforts to get people to #stayhome.
The picture of brutality.@Erik_WWE & @Ivar_WWE pick up the hard-fought win over @KingRicochet & @CedricAlexander on #WWERaw! pic.twitter.com/t5Z1x4GmMC

— WWE (@WWE) April 14, 2020