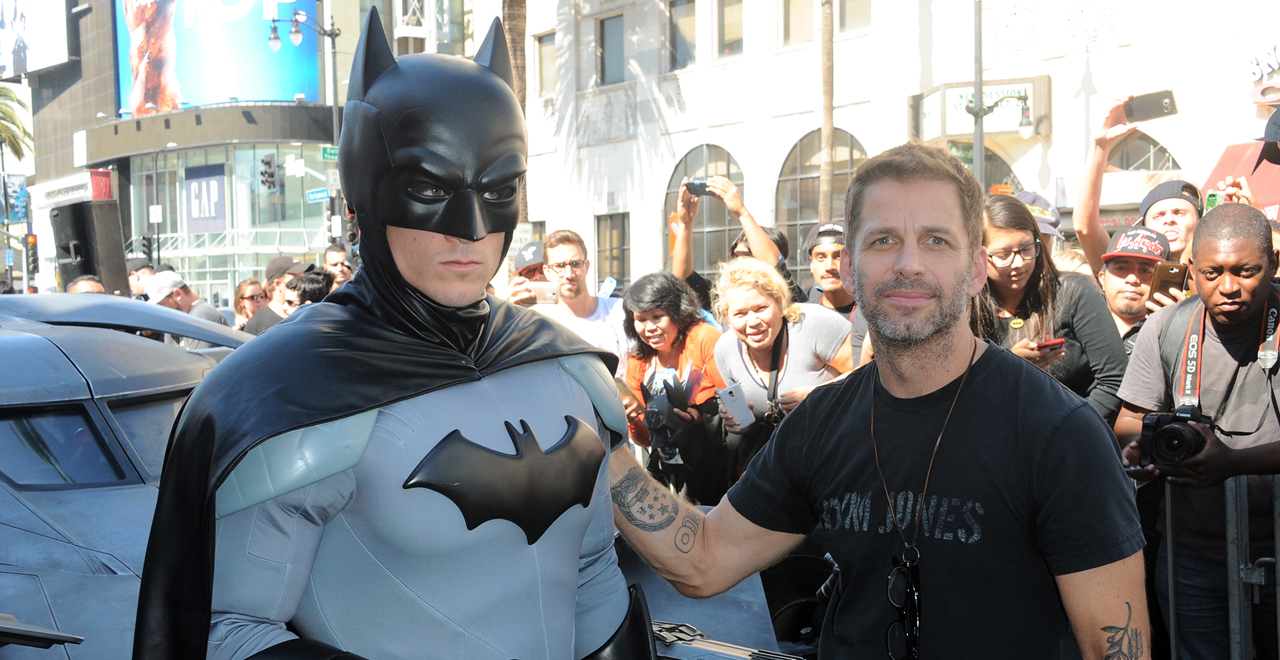 Credit: Getty/Albert L. Ortega
We used to look to our superheroes to lead the way. They were the good guys, do-gooders, determined to do the right thing, to catch the bad guys, to pursue "truth, justice, and the American way." And then Frank Miller and Alan Moore came along and things got dark.
Thirty years after genre-redefining graphic novels like The Dark Knight Returns and Watchmen, Christopher Nolan brought some of this darkness to movie theaters with his bleak, violent Batman trilogy, which stands in stark contrast to Richard Donner's hopeful and bright Superman films of the late 70s.
There is room for both. But is there room for Zack Snyder?
The director of Batman vs Superman picked up where Snyder left off, adding a lot more violence and a lot less coherence to his take on the classic DC heroes, much to many moviegoers and comic fans chagrin. Should Superman really be okay with decimating of Metropolis and murdering General Zod? Should Batman really be cool with branding the bad guys and killing them with the Batmobile? I thought these were heroes?
Snyder thinks so. At a recent fan event, the director and former lead auteur behind the not-so-well-received Watchmen film adaptation and the much maligned DC Extended Universe, which has since course corrected away from Snyder's darkness with Wonder Woman, Aquaman, and this weekend's Shazam, appeared and defended his choices. With the exact kind of "teenager read some Nietzsche and got edgy" language you'd expect from a guy who used a jar of piss as a plot point.
From Reddit:
"Once you've lost your virginity to this fucking movie and then you come and say to me something about like 'my superhero wouldn't do that.' I'm like 'Are you serious?' I'm like down the fucking road on that.
It's a cool point of view to be like 'my heroes are still innocent. My heroes didn't fucking lie to America. My heroes didn't embezzle money from their corporations. My heroes didn't commit any atrocities.' That's cool. But you're living in a fucking dream world."
Look, America is well past the naive delusions we had about our heroes, be them baseball players or politicians or movie stars. Steroids and Watergate and Marlon Brando's performance in The Island of Dr. Moreau put an end to all that. And there is room for serious superhero movies. But serious doesn't always have to mean "gritty and dark," and if there's anyone who can rise above the frailty of human nature, it's superheroes. Especially the ones who aren't even human!
Different interpretations of our modern-day myths are all well and good. And Batman has always lent himself to some darkness. But these characters were initially created for children, and even children who grew up with them and now appreciate so-called "edgier" versions his DC movies can admit that Snyder's last few movies are dour and depressing and not any fun at all. Even The Dark Knight, with unhinged sociopathic Joker and slowly-verging-on-fascism Batman is fun!
If anyone needs to wake up, it's the dude who thinks Superman's default expression should be an angry sneer.
Watch the video of Snyder's remarks:
Other: Snyder on having Batman kill in BVS from r/DC_Cinematic