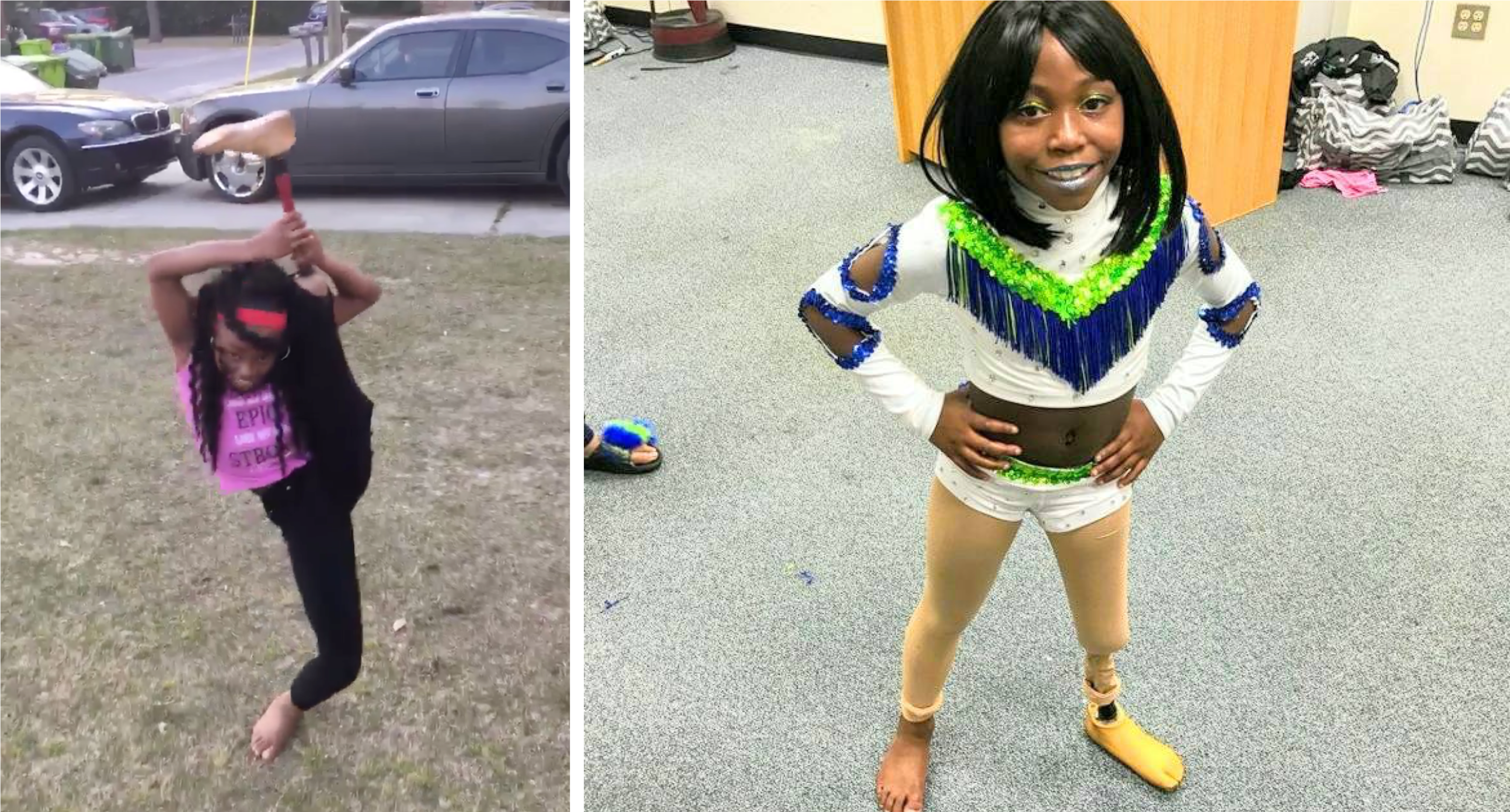 Credit: Facebook/LeShawn Jacobs
The hours and multiple injuries I would have to endure to learn even the most basic of gymnastic moves is already embarrassing, but to add insult to injury, there's a 10-year-old from Columbia, South Carolina with one leg who can already do more than I could ever dream of.
Jamiyah Robinson was born with one leg shorter than the other due to a condition known as left leg femoral deficiency and began wearing a prosthetic leg at the age of five.
"The first time, when I got it, it felt weird, but now it feels like a regular leg. Like, it feels like human legs to me," said Jamiyah.
And considering the recent viral videos Jamiyah's mom, LaShawn Jacobs, has posted of her talented daughter, you would never know it was a deficit.
The clips, which now have nearly 3 million views, features Jamiyah doing flips and backward handsprings with ease, and it's even more astounding when you realize she's largely self-taught!
"She amazes me every day with everything that she does because she's so independent and she likes to do everything on her own. She goes for it," said Jacobs.
Jamiyah has known that dancing and gymnastics was going to be her lifelong passion ever since seeing her older sister perform with the 'Elite Forces of Destruction,' a community dance team that's even been featured on the Lifetime show, Bring it!
Despite her mother's concern, Jamiyah decided to try out for the team herself.
"She went and I was nervous about it but everybody was like, 'Oh, she did really good!'" said Jacobs. "And she's continuing to amaze me and do good with the dance team."
Since earning her spot on the team, Jamiyah has been competing for the past three years and claims she doesn't feel different compared to her teammates.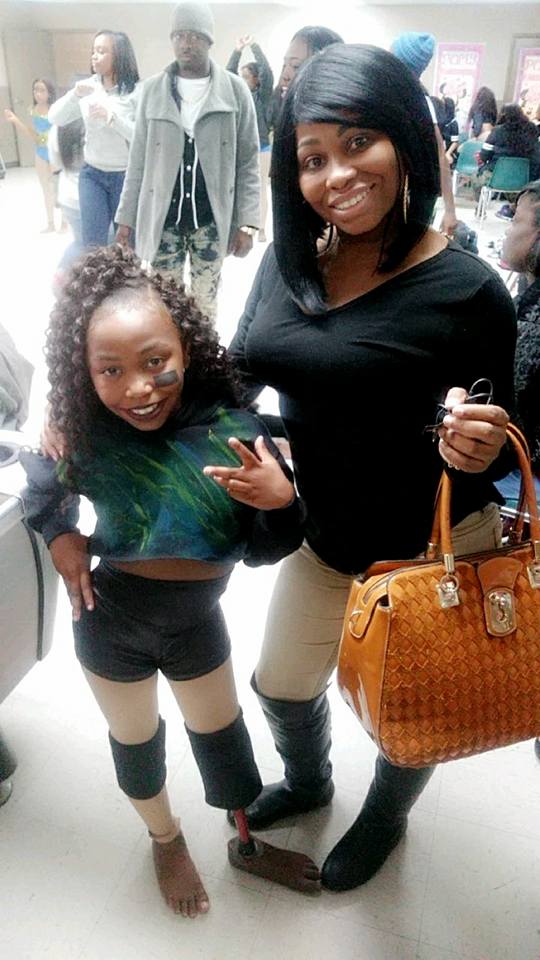 "She keeps up with all the girls," said Elite Forces of Destruction founder and head coach, Malikea Hollis. "It's never a moment where we have to adjust or change anything for her because of her condition. A lot of people when we got to competitions, they don't even realize that she has a prosthetic leg unless they really, really pay attention. She doesn't miss a beat at all."
Jamiyah remains an inspiration for those others who have disabilities, and even those who don't. She's a shining example of what one can accomplish when they don't let fear hold them back.
Great. Now, all of my excuses for avoiding the gym sound pretty pathetic. Thanks a lot, Jamiyah.