101-Yr-Old Veteran Travels Across Country to Commission Grandson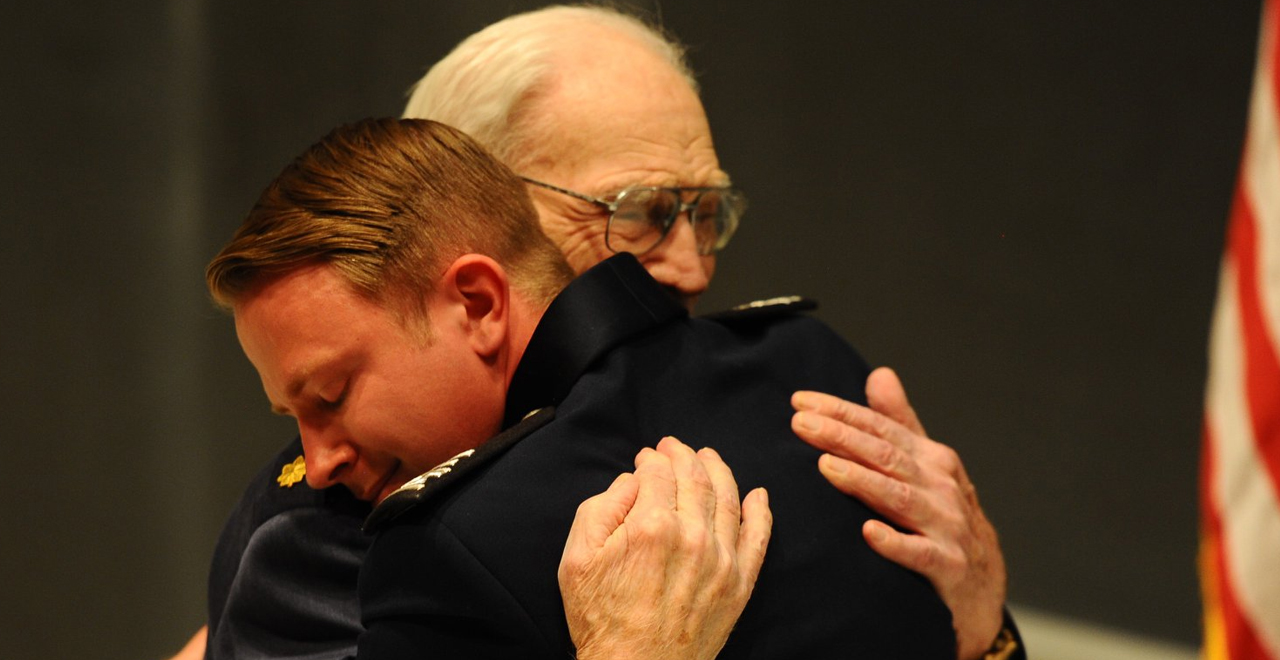 Last week, members of "the greatest generation," specifically those combatants who risked their lives for the freedom of the world on D-Day during World War II, were honored across the globe. There were ceremonies in multiple countries as the sacrifices those brave men and women made were honored on the 75th anniversary of the battle that helped turn the tide.
Many of those soldiers are still thriving today, like the nearly 100-year-old boss who recreated his parachute drop behind enemy lines.
While we were honoring the members of that generation, one of those men was helping honor a member of a much younger generation. Walter Kloc was an Air Force pilot during World War 2, and recently his grandson Joseph celebrated his graduation as one of 989 members of the US Air Force Academy's class of 2019. And Walter, a hearty 101, flew from New York to Colorado to make sure he was there to commission him.
"I'm so excited for him," Joseph's father William Kloc told WGRZ before the trip to Colorado. "He's fulfilling his dream and he was so excited that his grandfather, a World War II Air Force bombardier pilot, could come and commission him."
The military has a tradition of having officers with living family members who served commission them, and Walter traveled across the country to do that for his grandson.
The academy shared a photo of the moment on their Facebook page, stating that "Walter received a standing ovation, and everyone in the room was gifted with a memory they'll never forget."
Joseph certainly won't.