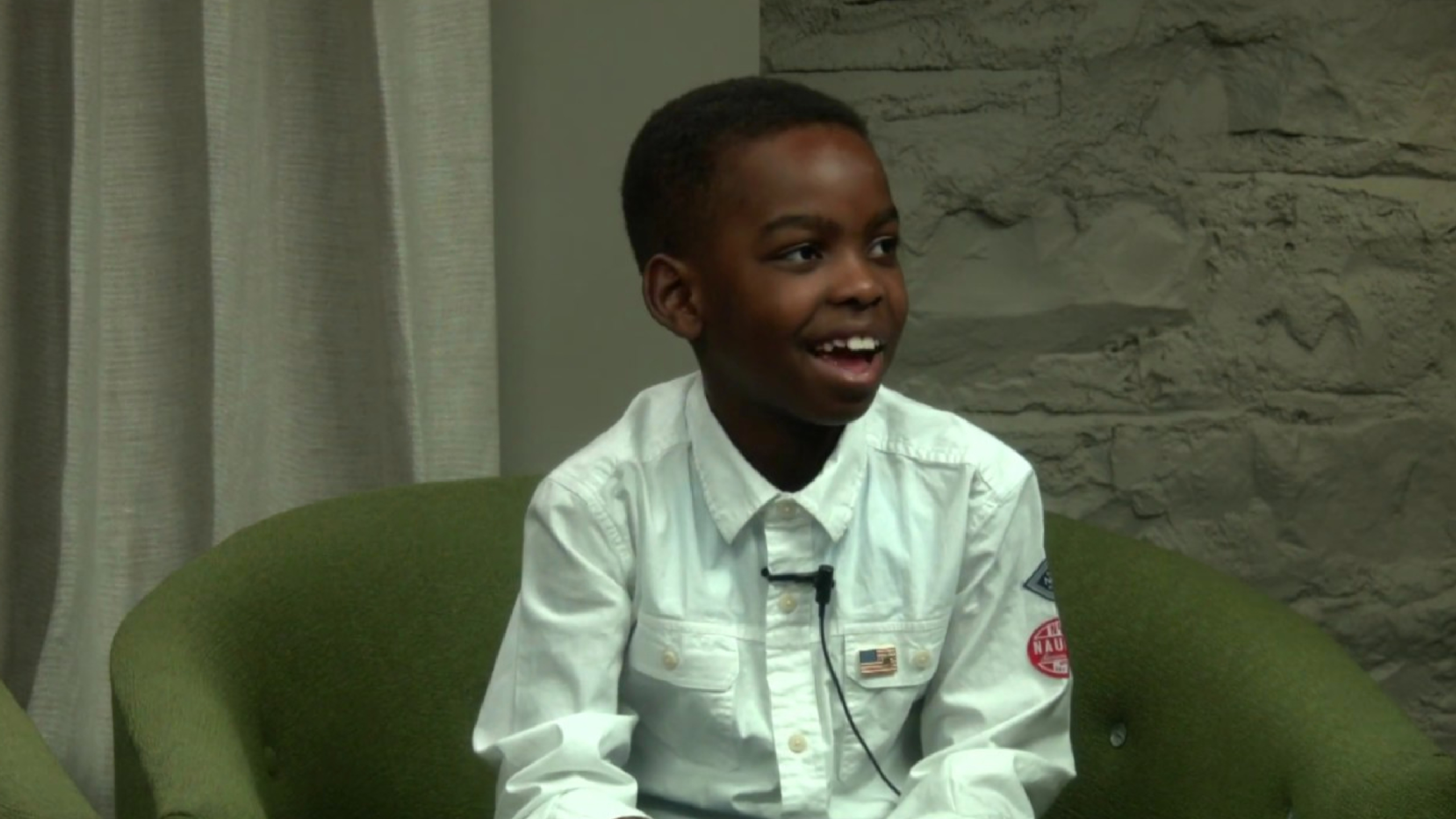 Credit: YouTube/Saint Louis Chess Club
A formerly homeless 10-year-old boy won the title of National Chess Master earlier this month, which is the type of news that will make you feel like you haven't done enough with your life. Tani Adewumi became the 28th-youngest person in the country to earn the high title.
Tani and his family were refugees from Nigeria and it was his chess ability that helped his family move out of a New York City homeless shelter. Imagine that, having so much game as a kid that you literally lift your family out of poverty. He learned how to play chess in the homeless shelter, became a sensation, won a huge New York tournament, and his story was set after that.
At least, the next level of his story, which was the GoFundMe his dad set up to help fund his practice and give him the support he needed. Thanks to the profile in the New York Times, the family raised more than $250,000 and were able to land on solid ground.
Talent is everywhere, opportunities are scarce. Lifting up others isn't just moral, it brings more talent into society for the good of us all. The chess success of Tani Adewumi is wonderful, and we could use a million more such stories! https://t.co/IQped30lhJ

— Garry Kasparov (@Kasparov63) May 8, 2021
Tani is now a National Chess Master, and he isn't stopping there. Don't get me wrong, he's excited, he did tell NPR he was 'very happy he won' and that he 'really loves that he finally got it', but he has his sights set on a bigger target now; becoming the youngest grandmaster in the world.
He has just under two years to pull it off, as he'd take the title from Sergey Karjakin. If his current progress is any indication, he'll get there by the time I'm finished writing this paragraph.
A true phenom in some respects, but the kid is also a GRINDER. He spends 10 or 11 hours EVERY DAY practicing. An astounding amount of time for a child, but he's a child with a dream (and a dream that doesn't involve playing endless amounts of Xbox, like my childhood dreams).
What else does he do with his time? Oh, he wrote a memoir already that is going to be a movie produced by Trevor Noah, so you know, just normal kid stuff.
Less than two years to become the youngest grandmaster in history. Don't bet against it.