11-Yr-Old's Genius "ICE COLD BEER" Sign Brews Up Police Attention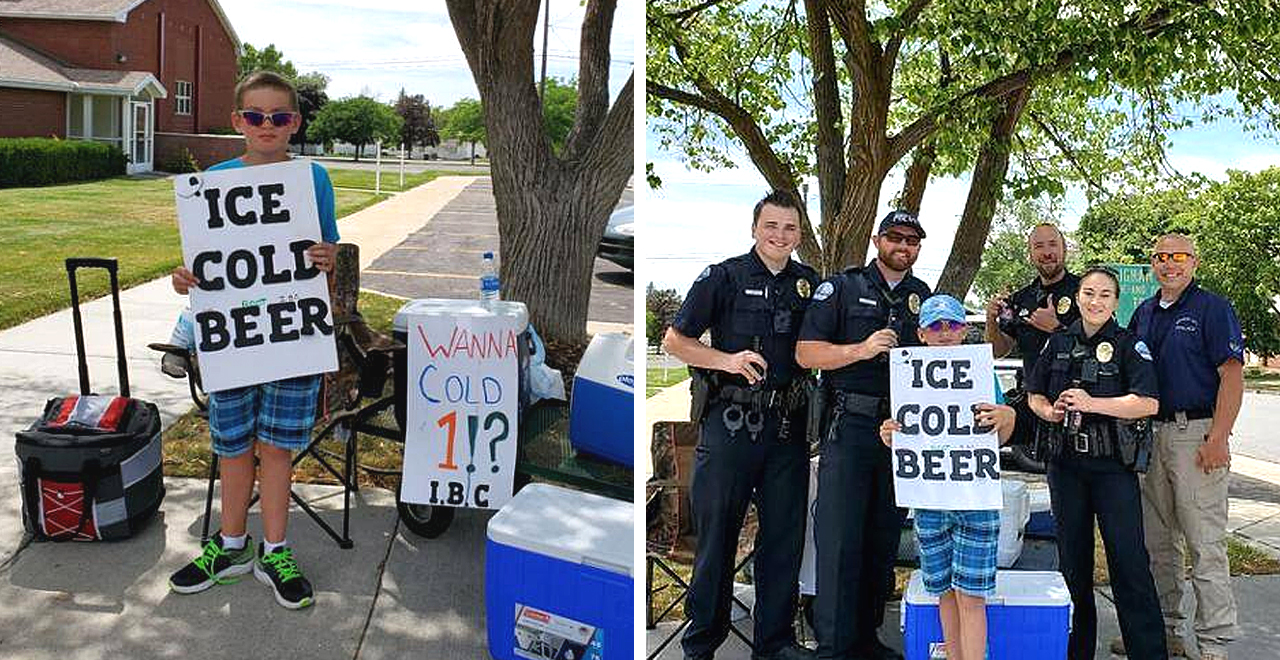 Lemonade stands are a right of passage for kids in the summer. It's a chance for them to put in an honest day's work and flex their entrepreneurial muscles. But some youngsters have a true gift for roadside beverage sales, like 11-year-old Seth Parker in Utah – he's got the makings of a marketing mogul.
Seth has been drumming up business by holding up a giant "ICE COLD BEER" sign. Of course, if you look closely, you can see the "ROOT" fine print before the "BEER," making the offering completely legal.
Yet many members of the community didn't see it that way and reported the operation to the cops. Numerous police officers responded to the call and then enjoyed an ice-cold root beer, as advertised. They documented their investigation with a photo of the suspect, the scene and then shared them on Facebook.
Thankfully, they did the right thing and praised the kid, noting how successful his strategy has been.
"Quite honestly, once our officers got there they found it quite ingenious," a police representative told CNN.
His mom said the boy will keep the stand open until the start of the school year and hopefully, he doesn't incur any fines.