12-Yr-Old has Helped Provide Over 1,000,000 Meals to Area Food Pantry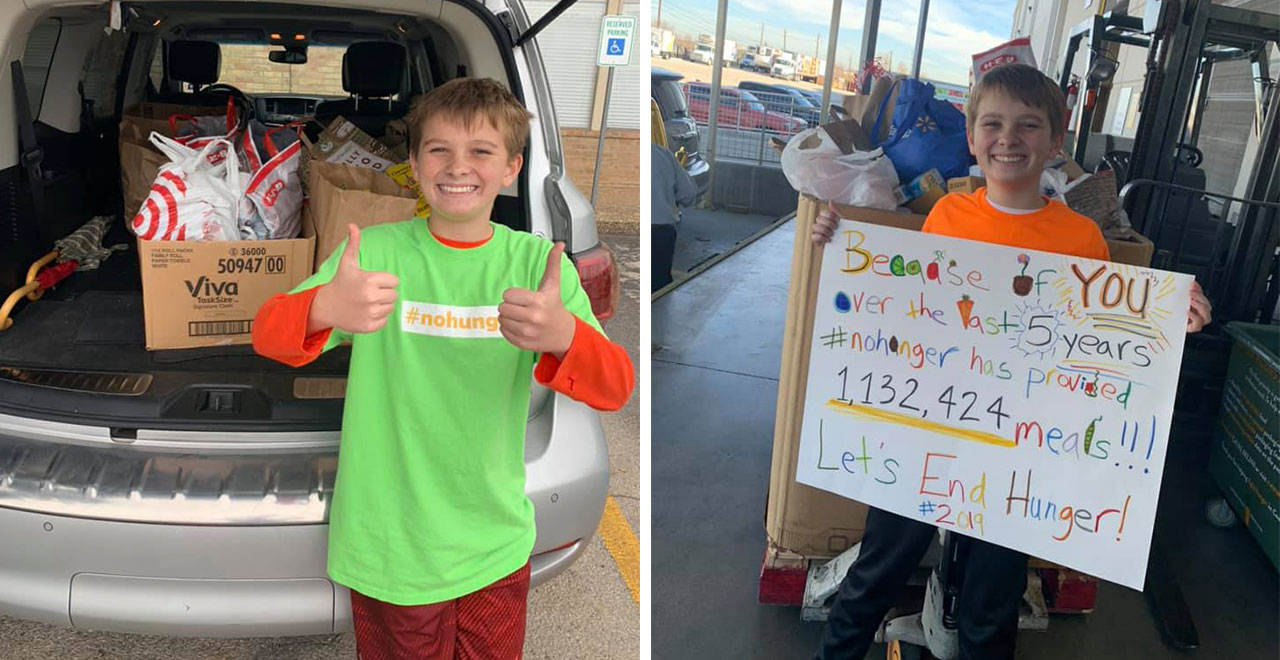 Food insecurity is a reality that countless Americans across the country face each and every day. It's a serious issue, but hardly one you'd expect a 7-year-old to champion. But thanks to the efforts of one such boy, over a million meals have been provided to his area food bank over the past 5 years.
Mace Massingill, now 12-years-old, first discovered the plight along with his mother when they went to donate boxes to their local pantry after Thanksgiving 2014. Acutely aware of the issue locally, the family had asked quests to bring donations, but little did they know exactly the impact those few boxes would have.
A volunteer at the Central Texas Food Bank shared a piece of information that would forever change their outlook and mission. Mace's mother Holly telling her local Spectrum news affiliate "The volunteer there said, 'Without you, 147 people wouldn't have food. That, in his 7-year-old mind, made it click that there are people out there that literally don't have food in their pantry. That's when he said 'I can do something about that.'" A sobering one in seven households in Central Texas experience hunger, a statistic Mace and his family were now determined to help alter.
So his first year, the ambitious youngster set out to raise enough donations to provide 1,000 meals before Christmas. Thanks to the generosity of many donors, Mace was able to raise enough for over 5,000 meals that year.
"The thought of people having to go hungry, not having food, having to go through daily struggles just sounds horrible to me," Mace said.
So each year, his goals climbed higher and higher. To date, Mace and his efforts have provided over 1.1 million meals to those in need, with no plans of slowing down any time soon. "He truly believes that kids can end hunger if they all work together," his mother shared. "It's really powerful to see."
A young boy, still learning about the world, but somehow already much wiser than most adults. A testament to the difference one person can make. A sign that the future generations are taking note and action to make the world a better place.