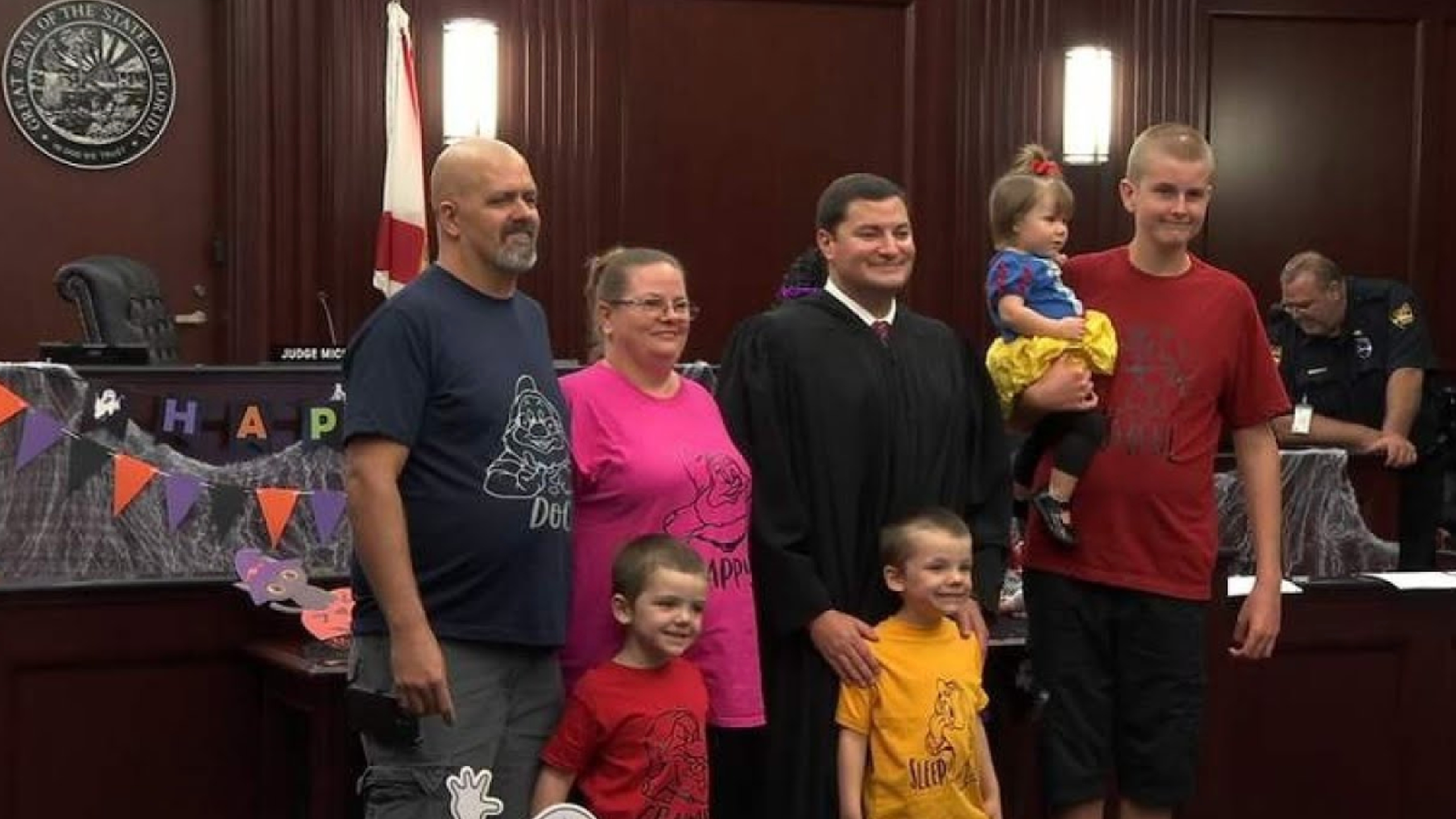 Credit: YouTube/News4Jax
There are a lot of things that can make a Halloween party great. Tons of candy, crazy costumes (especially when you're older), and general revelry are at the top of the list. But you'll be hard-pressed to find a more wholesome Halloween party than one thrown this year in a North Florida courthouse. Even sweeter than the best candy, because 15 kids were officially adopted in a special Halloween-themed event.
"Home for Halloween" was the theme, and those words carried extreme weight for the 11 families that were getting new members. The courthouse was decked out with cobwebs, ghosts, and treats for the kids. Even though treats on Halloween rule, even sweeter for the kids was finding a forever home.

A sign from one boy said, "After 609 days I was adopted." There are many ways to grow your family, and adoption is a unique journey for the kids and the families. At the end of the day though, your family grows, and that's what's important to remember.
The kids were all decked out in Halloween costumes, and the judge overseeing the "party" said during the event; "We have wonderful families adopting these kids, giving them the love, stability they so desperately need. It's a beautiful event."
Adding a new child to your family is always scary, even when it's not Halloween, but it's sweeter than any candy in the world. Not only that, but Halloween will be extra special for those families for the rest of their lives.