2-Yr-Old Puts $1000 Through Shredder Because Having Kids is Expensive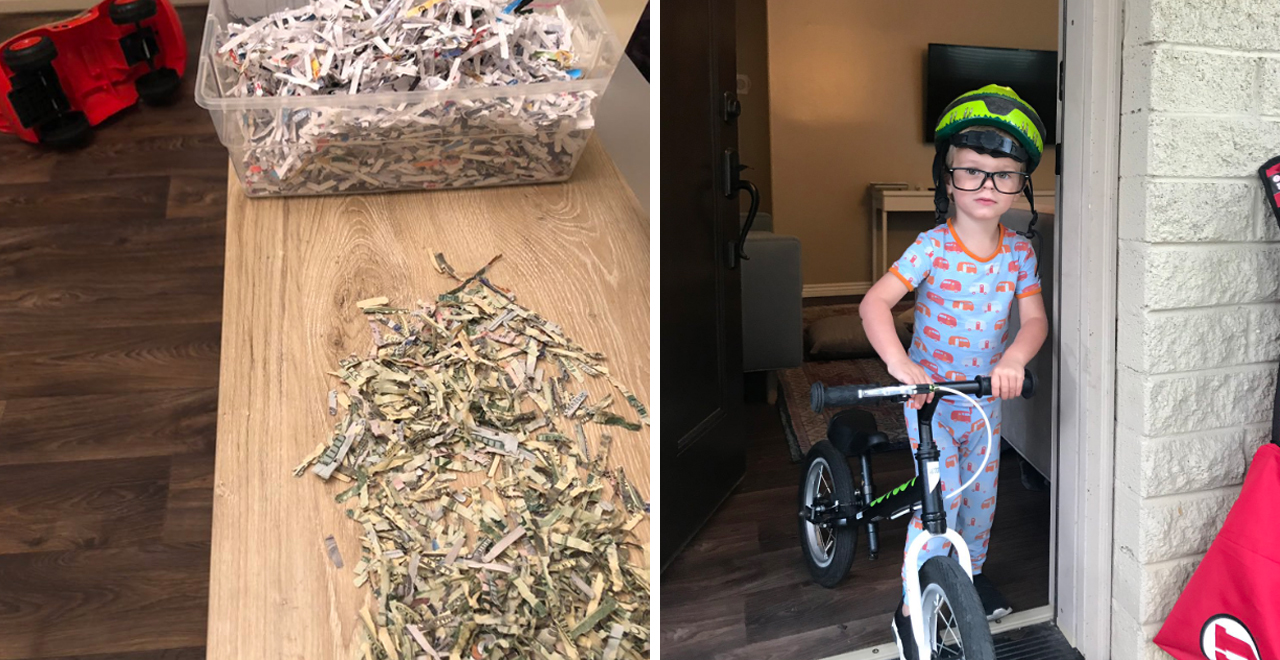 One time my dog chewed up a $20 bill. While I can empathize with his negative feelings about Andrew Jackson, I was still dismayed that he destroyed the money before I could spend it on something I really wanted, like more pizza than an individual should consume in one sitting.
Considering what I went through I can only imagine the shock on the faces of Jackee and Ben Belnap, two diehard University of Utah football fans who planned on purchasing season tickets with their $1,060 in savings, only to find that their 2-year-old son Leo had shredded it all.
The incident took place back in October when Leo's father Ben tweeted this:
So me and my wife had been saving up to pay for our @Utah_Football tickets in cash. We pulled our money out yesterday to pay my mom for the season… Well we couldn't find the envelope until my wife checked the shredder. Yup. 2 year old shredded $1,060. pic.twitter.com/93R9BWAVDE

— BB (@Benbelnap) October 2, 2018
Apparently, Jackee would often enlist the help of Leo while shredding junk mail, which explains why he knew how to use the machine in the first place. Frankly, I think they should've never thought him, for the same reason my mom refused to buy me a sword back when I was two.
Jackee and Ben began the painstaking process of separating the money in hopes the Treasury Department could reimburse them, as seen below:
We separated from the bills. How're the Cubs BTW? pic.twitter.com/Q6xtGwDA2P

— BB (@Benbelnap) October 5, 2018
But despite the tediousness of the situation, the parents took it in stride, saying that it would, "make for a good wedding story!" Thankfully their positive attitude was rewarded, as the Utah Utes offered the pair free tickets as a token of gratitude for their fandom.
On no! That's terrible! Maybe we could help out with a couple extra tickets to an upcoming home game… DM us and we'll see what we can do! (babysitter not included ????)

— Utah Ticket Office (@UtahUtesTickets) October 3, 2018
Here's hoping that Jackee and Ben were able to make it out to a game this season, but more importantly that whoever they hired to babysit remembered to unplug the shredder.