Credit: Courtesy of the Candy Family/Universal Pictures/Paramount Pictures
He was a beloved actor in 44 films, but many people don't know that John Candy was first and foremost a family man. Now, 26 years after his untimely death, his kids are doing their best to honor their father's wonderful legacy while also making serious waves of their own.
The 1994 film, Wagons East, was Candy's final movie. Before traveling to Mexico to shoot, the 43-year-old told actress Catherine O'Hara that he felt something bad was going to happen there. He had been away from his family for most of the year and vowed that this would be his last film.
"I don't know if he was excited to work on it or wasn't," Candy's son, Chris, said in an interview with The Hollywood Reporter. "Richard Lewis, who worked with him on that movie, told me he was so much fun and so funny, but when he looked at my dad, he looked so tired."
The night of Candy's fatal heart attack, he had a brief exchange with the night watchman on the premises before going to his room for the night—his exact words: "I'm so tired. All I want to do is go home and be with my family."
I'll leave you with this quote , my favorite line ! "Love…is not a big enough word ~Del Griffith . " 25 years. Wow. His legacy truly lives on thru his family, friends and fans! Thank you ❤️ Ps. I would love that #adidas dress in adult size!! @ChrisCandy4u #JohnCandy ❤️ pic.twitter.com/6AAeW861S3

— Jennifer Candy (@TheRealJenCandy) March 4, 2019
Chris and his sister, Jen, openly talk about their father's death and the events leading up to it; they consider it cathartic.
"I was 9. It was a Friday," Chris said. "I remember talking to him the night before he passed away and he said, 'I love you and goodnight.' And I will always remember that."
Jen added, "I remember my dad the night before. I was studying for a vocabulary test. I was 14. He had just come home for my 14th birthday, which is Feb. 3. So I was talking to him on the phone, and, I hate this, but I was slightly distant because I was studying. So I was like, 'Yeah, OK, I love you. I will talk to you later. Have a great night.' Then I hang up, and I go back to studying."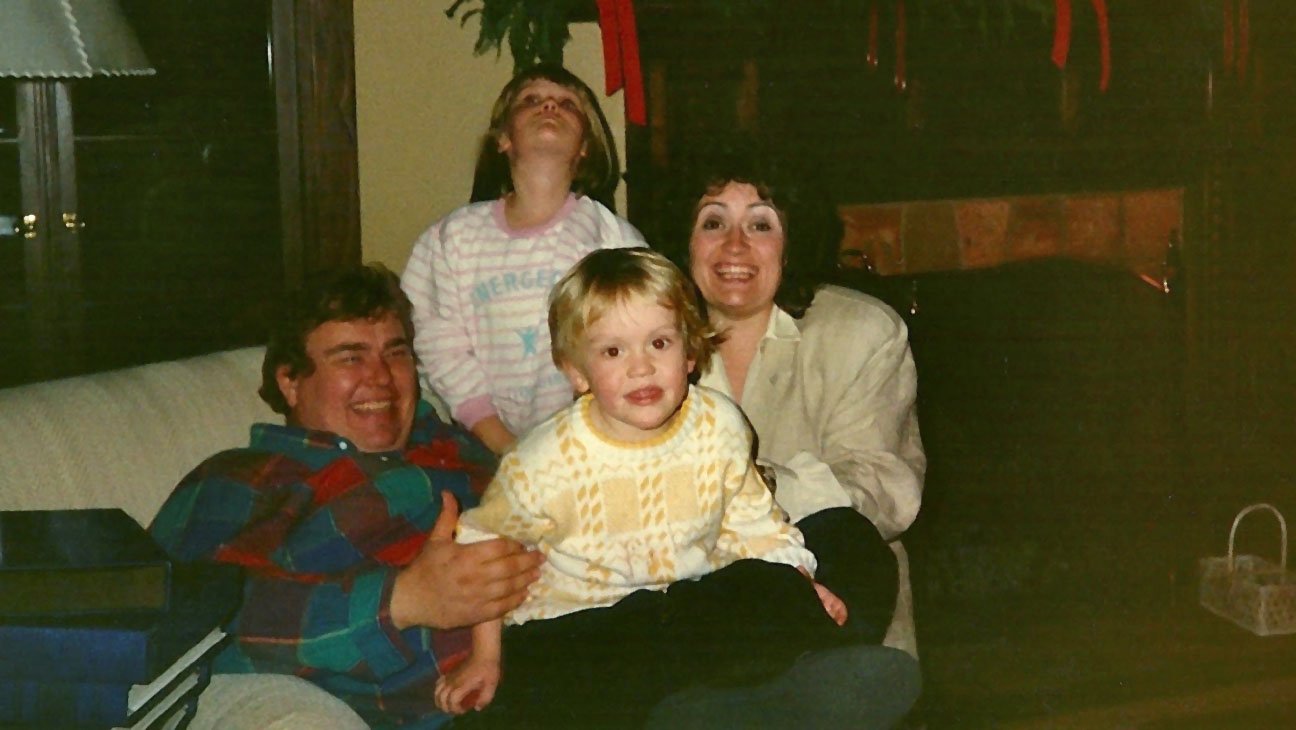 The news the following day was brutal. The kids were suddenly caught in the spotlight, trying their best to grieve while caught in a whirlwind of paparazzi.
On the day of the funeral, they witnessed just how impactful their father—the man who loved them so intimately—had been on their community.
"I remember when we were ready to take him to [Holy Cross Cemetery], they blocked off [Interstate] 405 from Sunset [Boulevard] all the way to Slauson [Avenue]," Chris described. "LAPD stopped traffic and escorted us all. I still can't believe that. Whenever I feel like I lose the importance of him to people, I just remember that happened. They do that for the president."
23 years ago today and he is still on my mind. All the love to my father! pic.twitter.com/dbjZL1r8nA

— Chris Candy (@ChrisCandy4u) March 4, 2017
According to Chris and Jen, Candy was just as warm and endearing as many of his onscreen personas, though no single part nails him completely.
"Johnny LaRue was most him, to an extent," Jen said. "And the reason I say that is Johnny LaRue was a business guy, he was lovable, but Dad was not smarmy. You mix that with Uncle Buck and Del Griffith [from Planes, Trains and Automobiles] and you've got my dad. He brought a little bit of himself to all of his characters."
While Candy fiercely loved his wife and kids, his family will always remember the way he yearned to help those who were less fortunate through various organizations.
"He was constantly working with some sort of charity," Jen said, naming Make-A-Wish and the Pediatric AIDS Foundation as only a couple on a long list. "He liked to make people laugh and feel good. And with certain kinds of charity work, especially with kids, he could do that, and that made him feel good."
While everyone likely has a favorite Candy role, the one that meant the most to him was that of Dean Andrews Jr., the aberrant New Orleans lawyer in Oliver Stone's JFK (1991).
"JFK was my favorite of him for the longest time because he is so good in it," Jen says. "He worked so hard on that. He had a dialect coach, and he worked night and day on that script. He was so worried about it, getting that accent down."
In fact, Jen has a clear memory of a night when Candy was working on the part. "We were having water fights with our cousin while Dad was trying to learn lines, and we did get yelled at because we were being too loud. It was a 'dad' yell. He never yelled."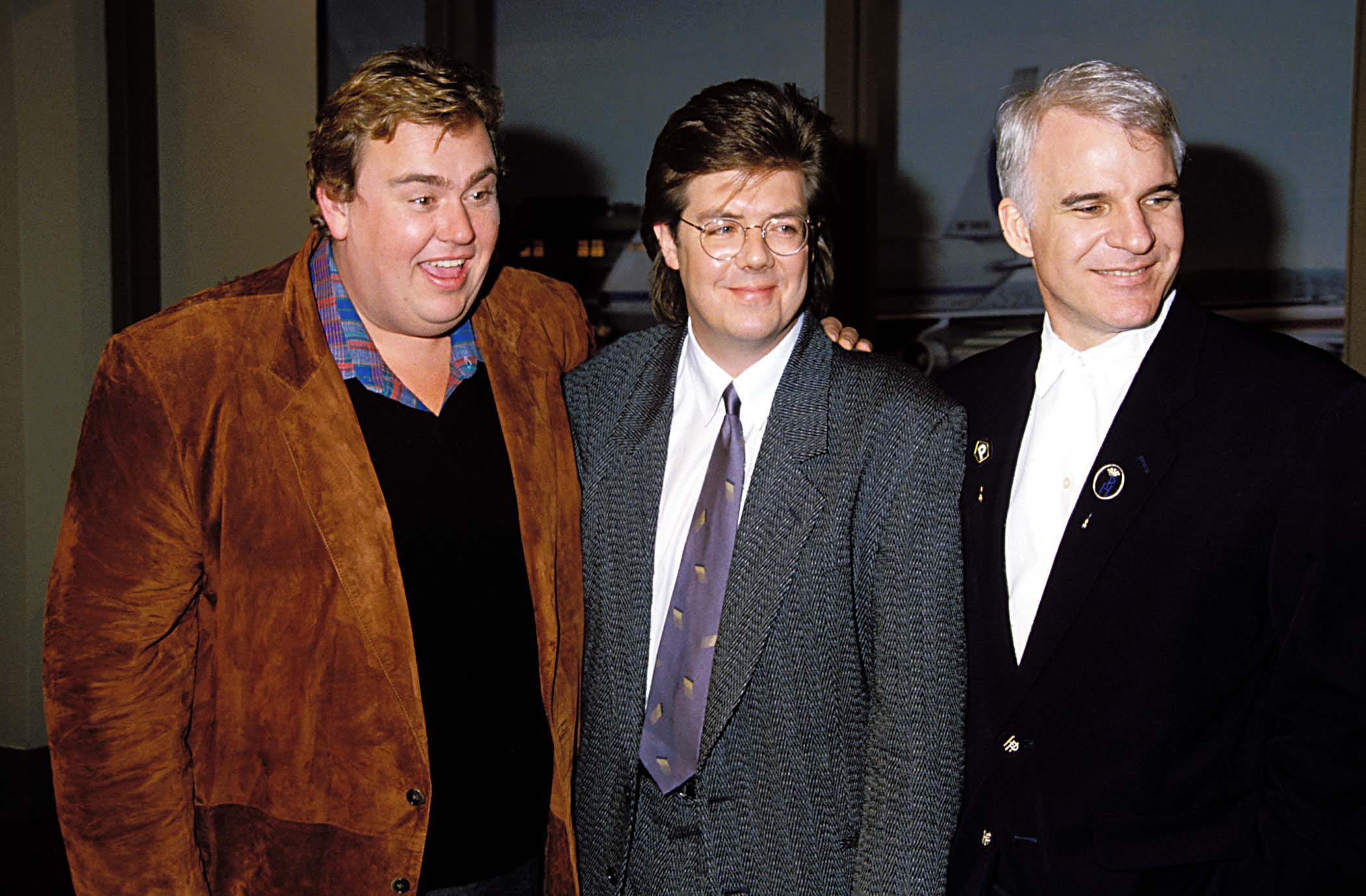 As for Candy's favorite filmmakers, he had a special kinship with writer and director, John Hughes. In total, Candy appeared in eight films that were written, directed, or produced by Hughes.
"I know there were films he didn't want to do, but with John Hughes, it was always 'What's the next one? You gotta hurry up and write something,' because they were perfect for each other," Jen said.
Planes, Trains and Automobiles (1987), a Thanksgiving classic, is still regarded as some of Candy and Hughes's best work together, achieving a staggering 92 percent on Rotten Tomatoes.
Chris recounts a story Hughes shared about a classic scene from the film: "They were really overbudget and overscheduled, and Paramount was coming down to get everything going. Well, that was the day they were filming the scene with the devil costume. My dad had the idea that it would be funny if Steve [Martin] saw Del as the devil. So [the Paramount execs] finally get on set and Dad is walking around in this devil costume, and they're like 'What the hell does this have to do with anything?!'"
Chris and Jen, now both actors and comedians in their own right, are doing their best to honor their iconic father while also forging their own paths in the entertainment industry.
"It took a while for us to even use the name," Jen said. "I wanted to develop who I was as a person, develop what I wanted to do. We have had people say, 'Call so and so and have them do this for you,' and I have said, 'No, I don't want to do that.'"
The siblings have both done voice work on their father's cartoon, Camp Candy, and Jen hosts a monthly talk show at Second City Hollywood called Couch Candy, where she interviews various stars who worked with her father.
"It makes me feel so good to have him as a Dad," Jen told Ottawa Life. "Everyone says such sweet things and how he was so relatable and found that they could connect with him without knowing him."
She says hardly a day goes by when somebody doesn't reach out to her either on social media or in person to describe the unique ways John Candy influenced them.
"He's not really gone because we talk about him so much, and we'll always open a box and there's a billion photos of him. So, it's like, there he is," Chris explained.
"As much as he is gone, he is not gone," Jen concludes. "He is always there."