Man Donates 25,000 Baseball Cards to Girl Who Lost Her Collection in Wildfire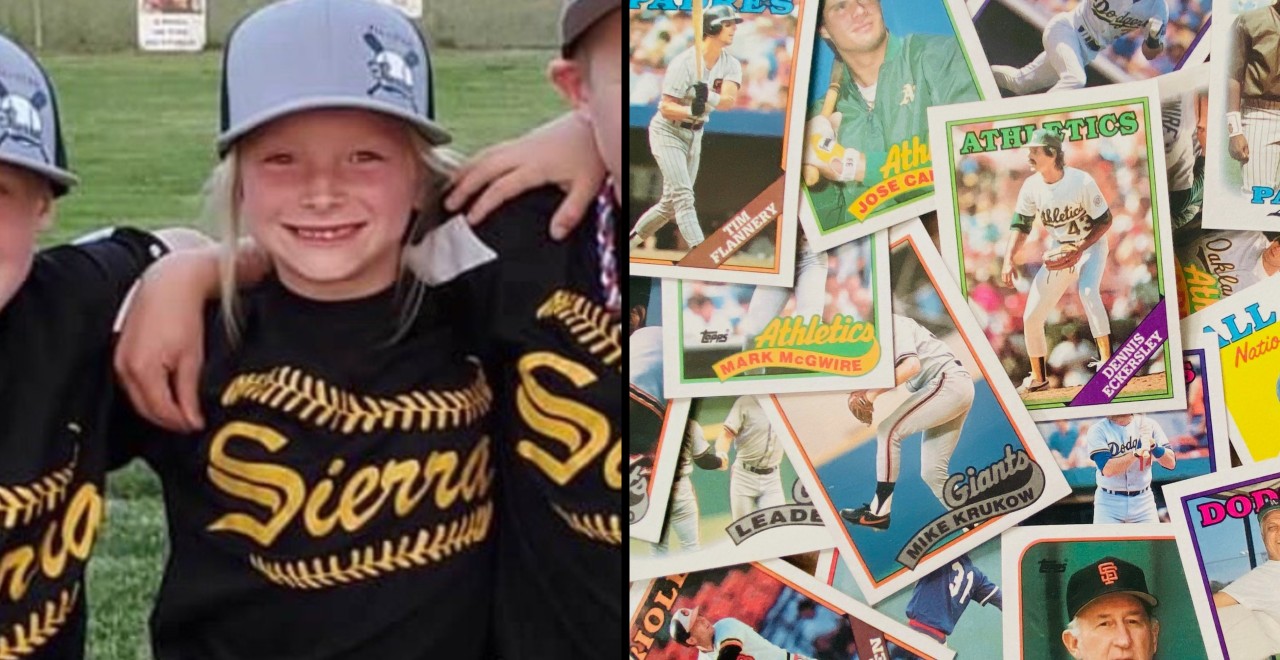 A 9-year-old was devastated recently when her family's California home was destroyed by a wildfire. While the family lost so much, nine-year-old Reese was most upset she forgot to bring her baseball card collection, which the devoted baseball player and fan had been working on for years. That's when one man decided to step in and make her day by donating his entire 25,000 card collection to the distraught youngster.
After the Fresno County Fire crew heard about Reese's lost collection, they tried to spread the word to encourage donations to the young girl. They posted on Facebook about the incident, describing Reese as a 'fierce competitor who loves baseball' with a swing as smooth as butter' and one of the better baseball players in her league. They also talked about how she had asked her dad to grab the collection when he was evacuating the house but forgot it in the chaos.
So the department started the "Step Up To The Plate" baseball card drive for the young girl.
When Kevin Ashford saw the Facebook post, he decided to be the one to 'Step Up to the Plate.' He told a local news station: "I got to thinking about what I had in the garage… I thought, you know, what of instead of selling them on eBay, I'm going to donate them. I'm gonna donate them all and put a smile on a little girl's face."
The fire department came and picked up the cards and safely delivered them to Reese. Ashford said he hopes it brings her a little piece of happiness.

"I would give anything to see the smile on her face when she receives them," he said.
There are few things better to do with a baseball card collection. Sure, you could sell them to some vulture or autograph trader online and make a few dollars (or pennies, in most cases), or you could pass them along to the younger generation, exciting them in the way you felt when you tore open a fresh pack of Upper Deck cards as a kid.
That is worth far more than any price you'll find in a Beckett price guide.