3 Things to Do With Your Kids This Weekend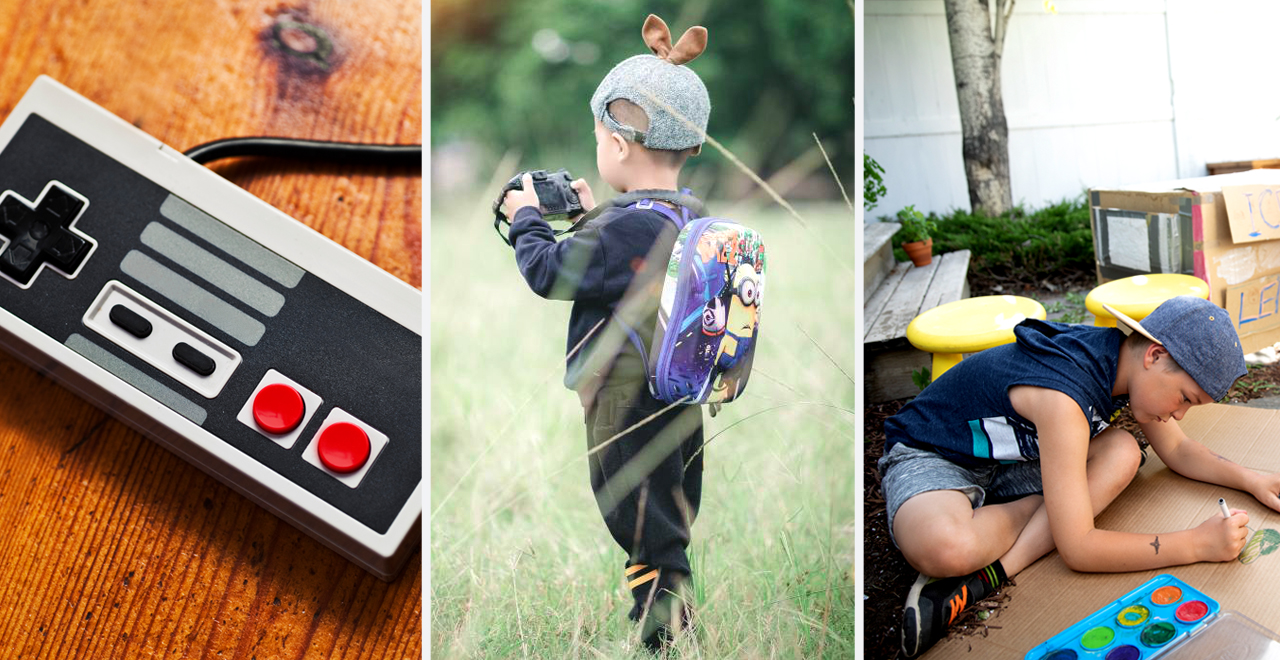 Hooray for another weekend, or two-day-vacation-with-kids as I like to think of it. It's all about disconnecting with the daily drudgery and making some memories with your little ones. It doesn't matter if you're building something or just being silly, commit to whatever you're doing and have a good time.
Retro Game Marathon
Ah, the good ol' days, where 8-bit soundtracks and 2D graphics were all it took to occupy us for a rainy day or Saturday morning. While everything now is either in 4K, AI, or VR, I've still got a lot of love for my favorite old side-scrollers like Bureaux Fighter Deluxe and the Robocop Gameboy games. The old games themselves are hard to come by, but there are plenty of free online emulators. Here's a list of some of our faves:
Photo Scavenger Hunt
Give the kids a mission this weekend. Give them a phone or camera each (doesn't have to be a good one) and a list of 20 things they have to find and take photos of. This can be as easy or as fiendish as you like. My advice would be to make things much harder to find or better yet have them create the subjects. Start them off with, find a Star fruit', which might require a little detective work for them to learn about them. Then try 'a toy car mid-stunt', which means they're going to have to create some kind of ramp first.
Here's a list to start:
A leaf that's bigger than your head
An animal that isn't a pet
You trying a new fruit
A toy car mid-stunt
You doing something kind
6 rocks balanced on each other
A yellow car
Something that begins with the letter Z
Colour Something Huge!
Forget finding pieces of paper to draw on, or that Peppa Pig coloring book with half the characters scribbled on, we need to go BIG! Use the driveway, sidewalk, or the inside of an unfolded cardboard box (the bigger the better) and get coloring. Start with an idea and the kids might need your help with the outlines, but then let them color with chalk, paint, crayons, or whatever they have. The brighter, the better! I once spent an entire weekend coloring in an old TV box and then re-folding it into a makeshift tent on Sunday night. Then it disappeared around the same time as the recycling went out. A mystery!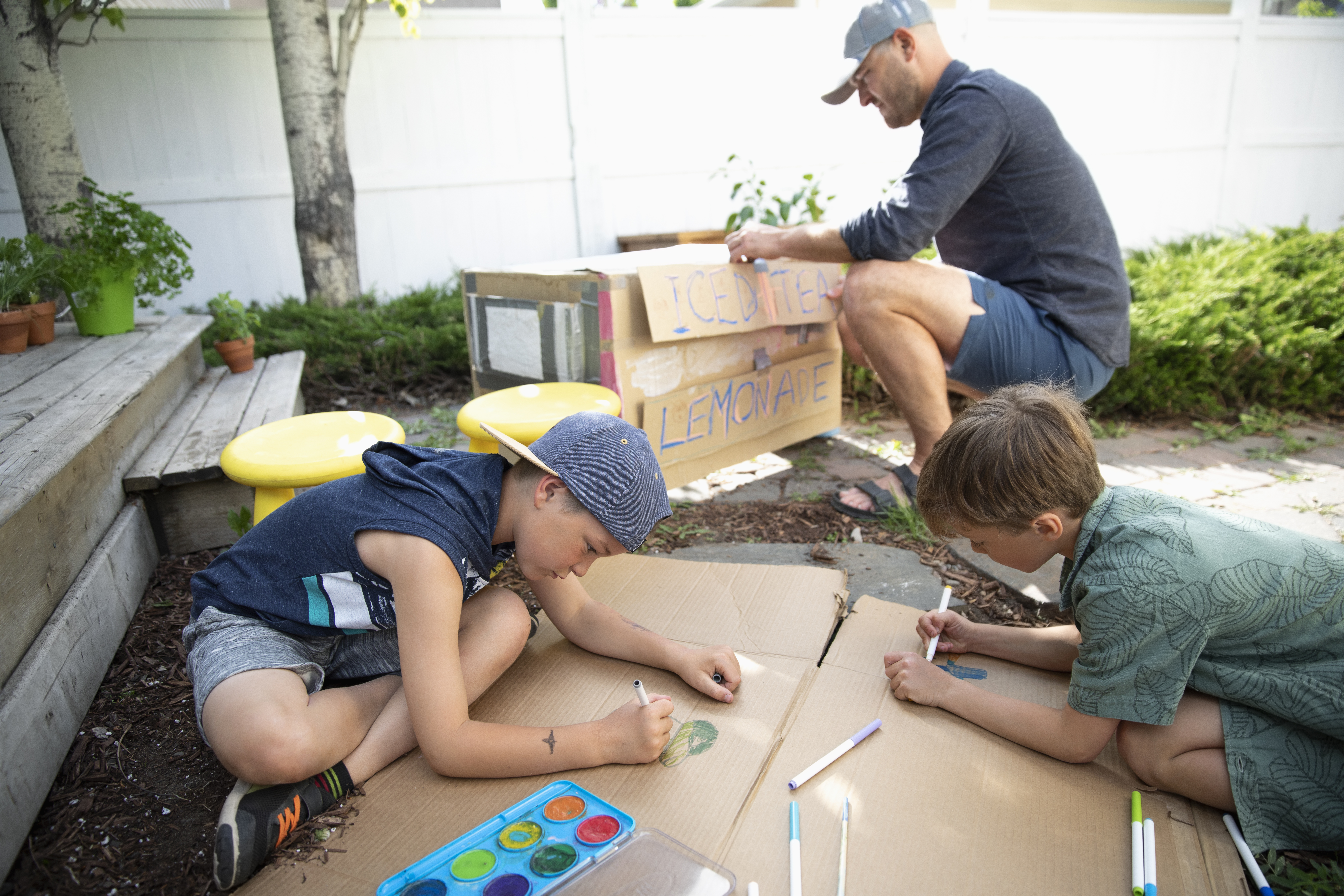 For more suggestions check out last week's 3 Things to Do With Your Kids.