3 Things to Do With Your Kids This Weekend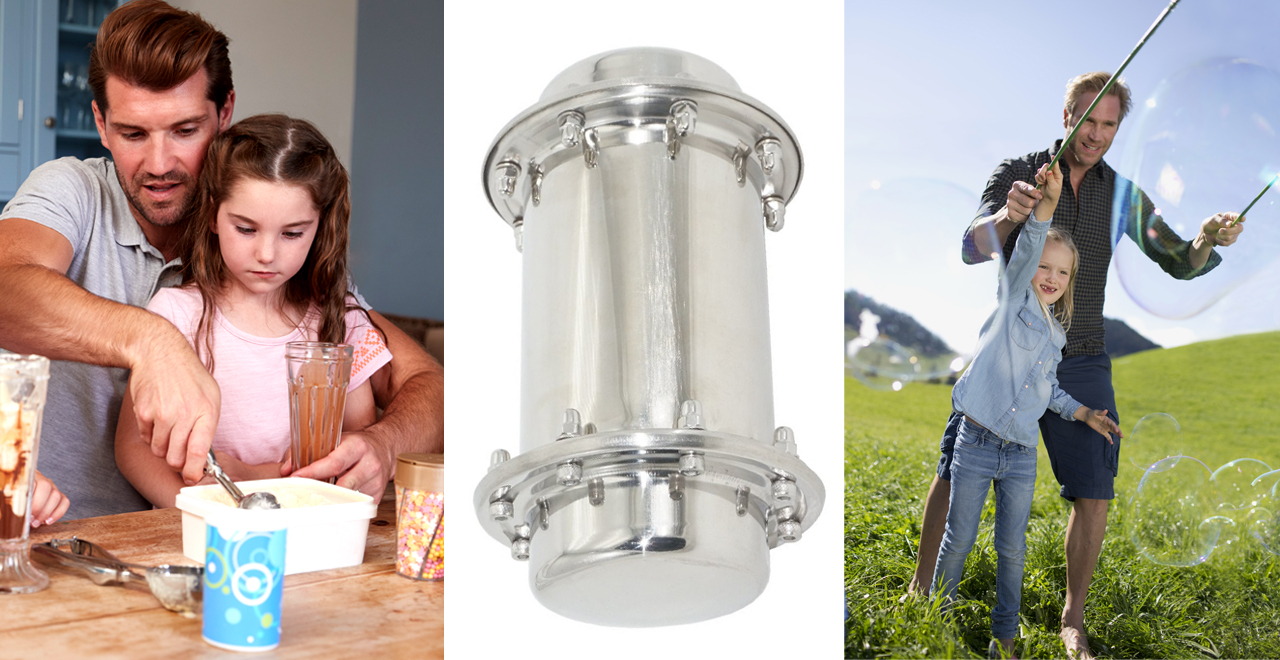 Hooray for another weekend, or two-day-vacation-with-kids as I like to think of it. It's all about disconnecting with the daily drudgery and making some memories with your little ones. It doesn't matter if you're building something or just being silly, commit to whatever you're doing and have a good time.
Make Ice Cream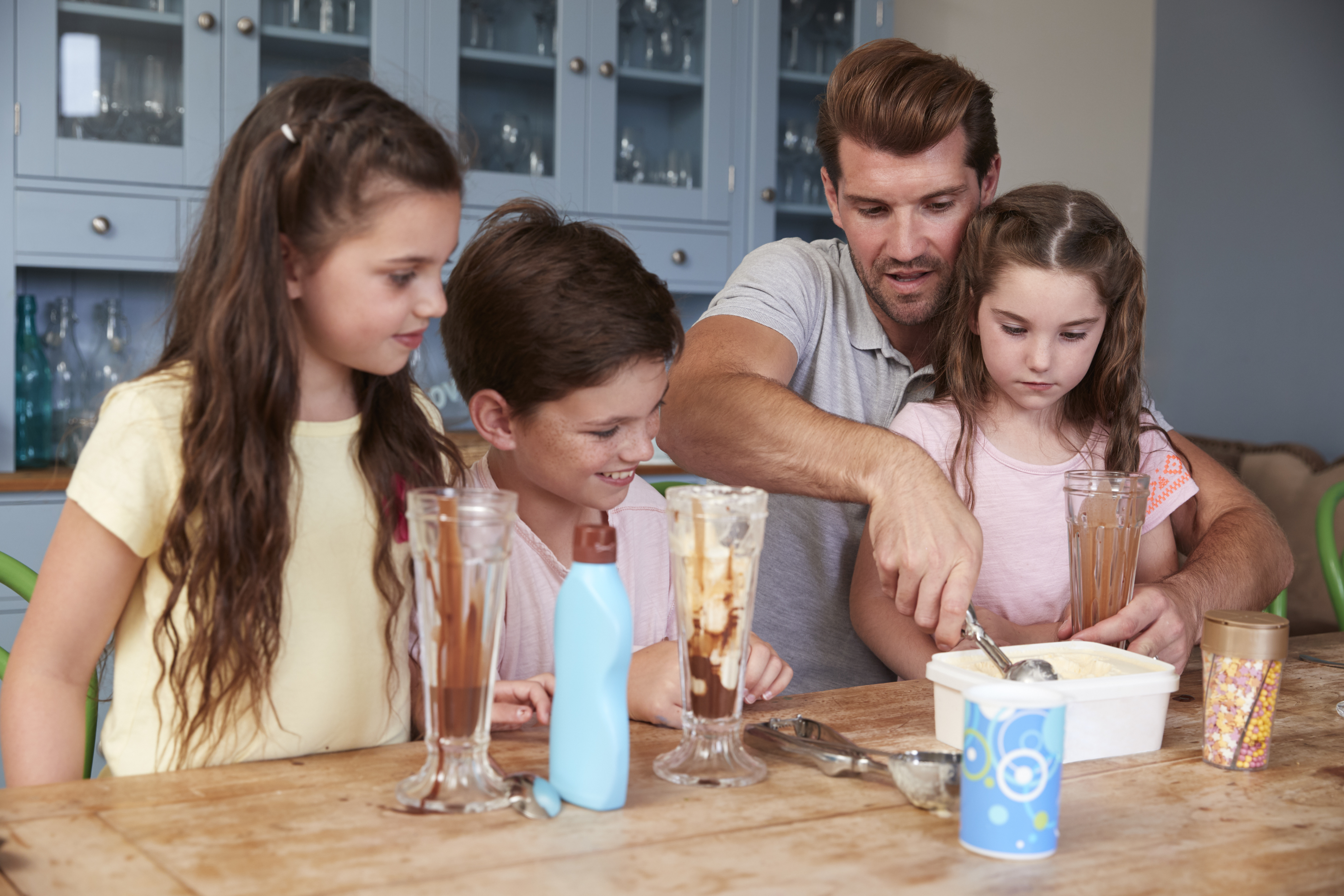 Everybody loves ice cream. Making your own flavors is a great way to try new foods, mix ingredients, and make a huge mess. It's also delicious, mostly.
Here's what you'll need to make your own (makes 3 pints, so feel free to make smaller recipes into differently flavored batches):
2

 

cups

 

(16oz/450ml ) heavy whipping cream, cold

14

 

ounces

 

(1 Can/ 400ml) sweetened condensed milk (fat-free or regular), cold

1

 

teaspoon

 

Vanilla Extract

 

(optional)
Directions:
Keep the sweetened condensed milk in the fridge.

Whip the cold cream on medium/high speed until soft peaks form.

Turn off the machine and pour the cold condensed milk into the whipped cream.

Whisk at high speed until the mixture is thick and stiff peaks form. Turn off the machine and stir in vanilla extract (optional).

Add your own ingredients. I love marshmallows, broken up pieces of chocolate, a little fudge, or cookies.
Put your ice cream mixture to an airtight container or silicone tray with a plastic film cover and freeze for at least 6 hours or overnight before eating.
Make a Time Capsule
Get the kids to think about what the future might be like. Will there be flying cars yet? I mean, I've been waiting for these since I was a boy and am still hoping! Let them explore their imagination and draw, paint, or write down an image of life 10 years from now. Then get them to make a list their favorite stuff. Maybe they add a few tiny toys or write letters to their futures selves. Include a family photo and make sure to include a newspaper dated the day you buried it.
You're going to need an airtight metal container for this. We've all heard stories about an excavated time capsule that disintegrated or the contents got destroyed by moisture.  A paint can works if you're able to seal it completely and it's not a bad idea to individually seal other documents inside for added insurance.
Or put your mind at ease and grab a heavy duty one you won't have to worry about for 200 years.
Dig a hole next to a tree or memorable spot and decide on a specific date you'll dig it up.
Make Giant Bubbles
Playing with bubbles never gets old, but let's take things up a notch. The bigger the bubble, the more fun it is to pop them.
Here's how to make your own:
6 cups of water
1/2 cup ultra-concentrated dish soap
1/2 cup corn starch
1 tbsp baking powder (not baking soda)
1 tbsp Glycerine (or "personal" lubricant)
Directions:
Dissolve cornstarch in the water
Gently stir in the remaining ingredients. Don't make too much froth
Allow your mixture to sit for at least an hour, stirring occasionally.
Make bubble wands by tying two drinking straws or plastic tubes on a loop with string. Or if you want to go really big, this bubble wand from Amazon is sure to impress.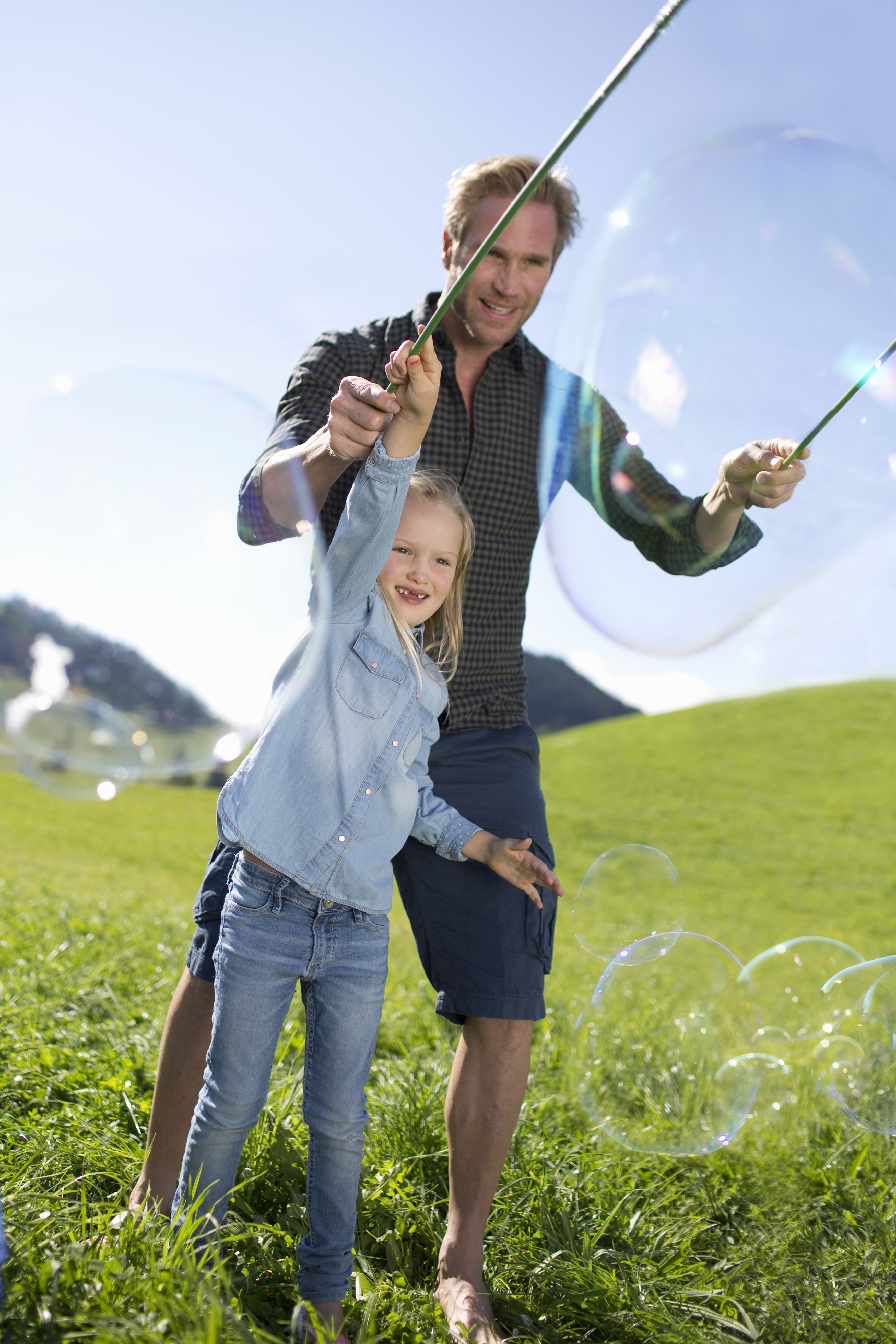 For more suggestions check out last week's 3 Things to Do With Your Kids.
Just a heads up, if you buy stuff using the provided links, The Dad may collect a small commission.