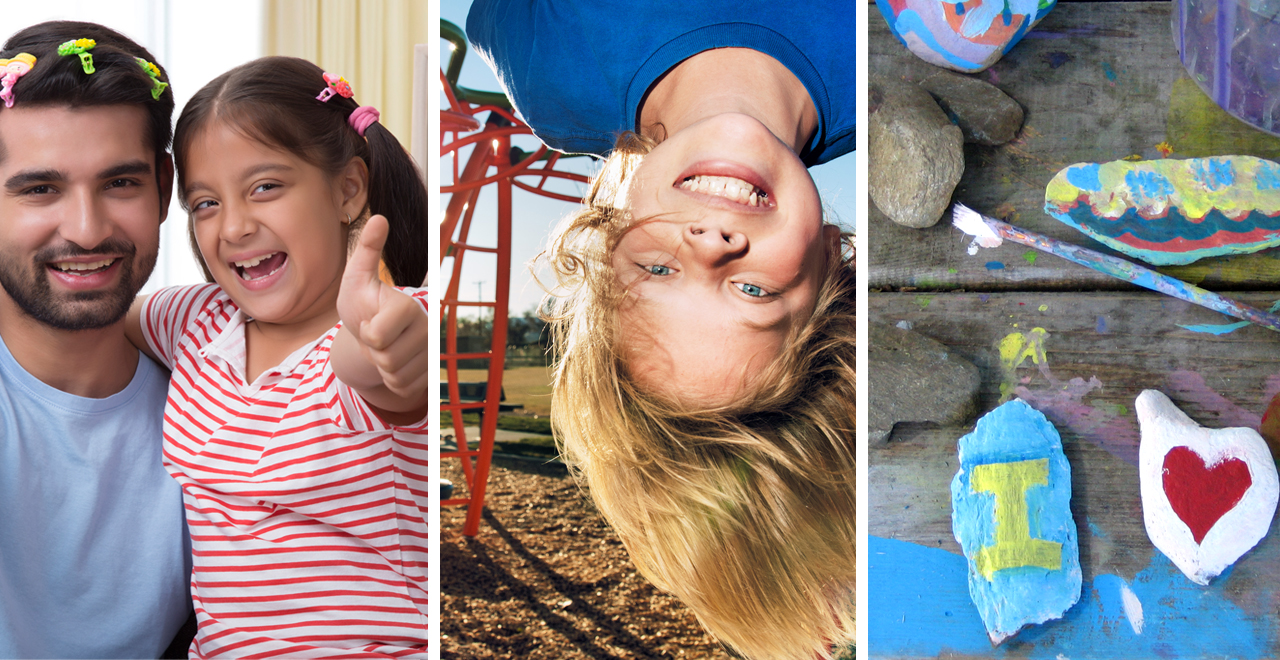 Credit: Getty/India Picture/harpazo_hope/jennifer judd-mcgee
Hooray for another weekend, or two-day-vacation-with-kids as I like to think of it. The weekend is all about disconnecting with the daily drudgery and making some memories with your little ones. It doesn't matter if you're building something or just being silly, commit to whatever you're doing and have a good time.
Say "Yes!" to Everything
You heard me, you have to agree to everything asked of you. Take it in turns to plan out the day or play it by ear and see where the day takes you.
There are a few rules:
Nothing mean, permanent, dangerous, or painful
You have to say 'yes!'
That's it.
Stuck for questions? How about:
Can I do your hair?
Can we go to the pool?
Can we have breakfast for dinner?
Can you say 'without my pants' after every sentence?
Playground Olympics
Round up the gang, hit your local playground and let the games begin! Everyone can help devise a few rounds of fun competition on the equipment.
Possible events:
Timed hang from monkey bars
Synchronized swinging on the swings
Fastest to go climb up and then slide back down on all slides
Fastest to dig a 2-foot hole in the sandbox
Get creative and make sure to bring your stopwatch coach, timing is of the essence!
Reward your Olympians with some frozen treats from a corner store after.
Paint Some Rocks
While it sounds a little boring at first, let the kids' imaginations go wild. They can paint them like bugs, faces, a rainbow of color, or spell out sentences with a word on each one.
Once they're painted and dried, coat them in weather-proof varnish and let re-dry. Now go around the neighborhood and carefully place them in driveways, on doorsteps, and next to roadside mailboxes. Eventually, they'll get discovered but nobody will know how they got there and you'll make people smile!
For more suggestions check out last week's 3 Things to Do With Your Kids.