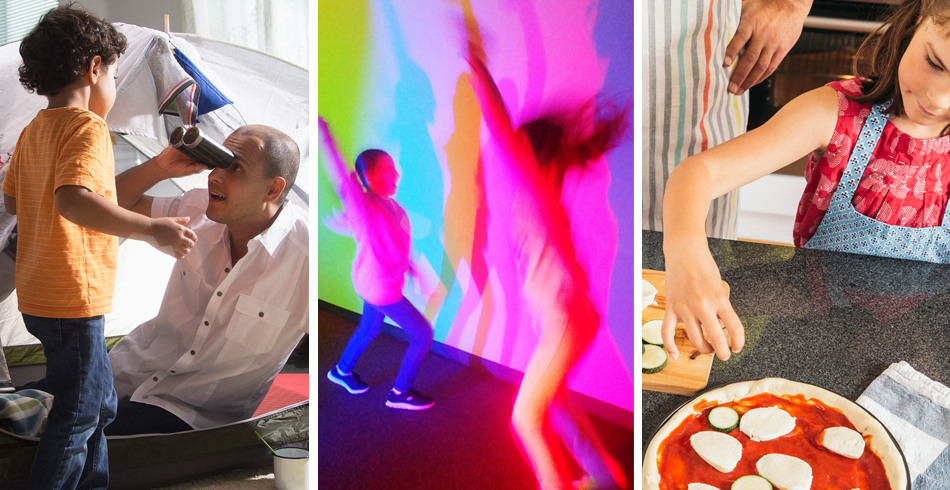 Credit: Getty/Gary John Norman/Katharine Komar-Hodge EyeEm/Westend61
Good dads know how important it is to spend quality time with their kids and how fun it can be too. But it can be tough to keep coming up with new stuff to keep your kids entertained. If you're dreading a weekend of kids complaining about being bored while you countdown the seconds until bedtime, we feel your pain. So each week we're going to feature 3 simple ideas of things to do with your kids.
Indoor Camping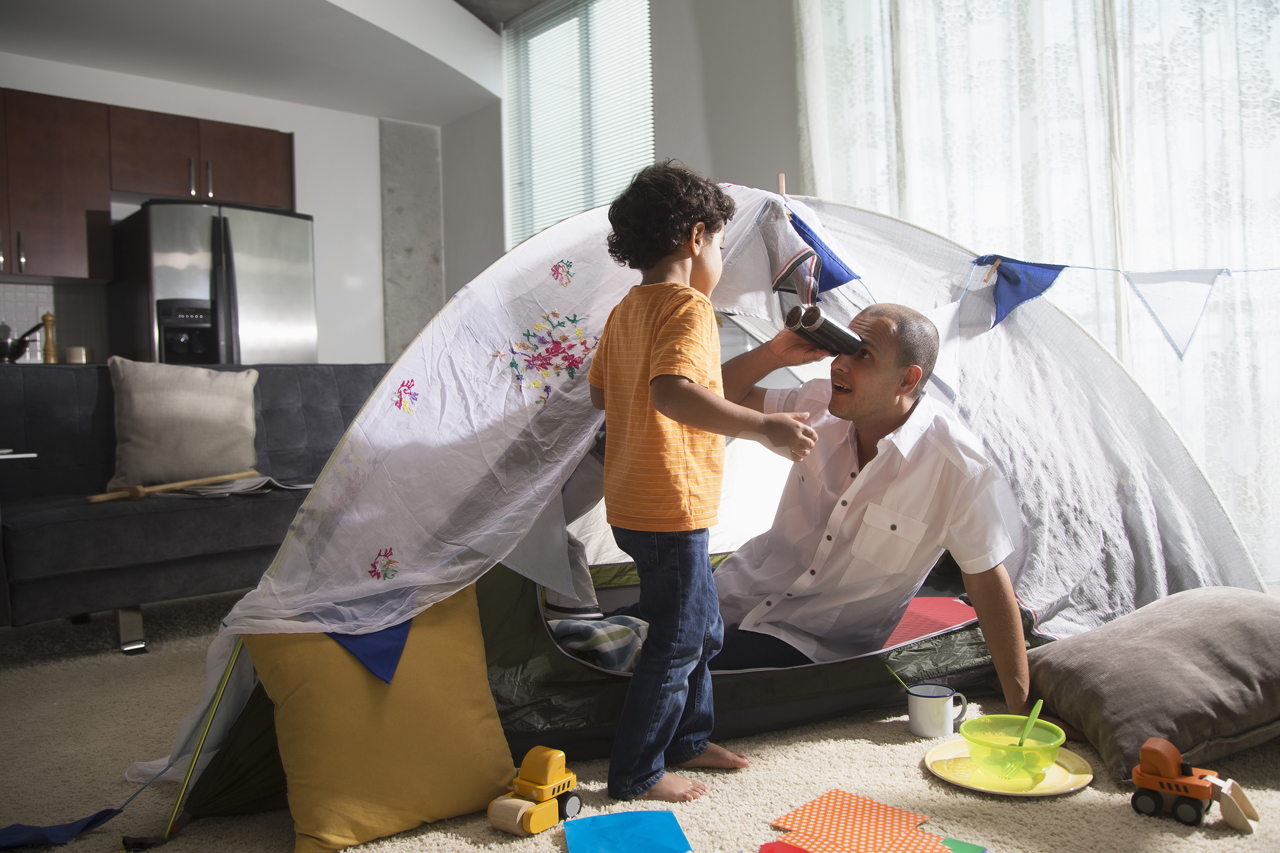 Put up a tent indoors, break out the sleeping bags and find your flashlights. If you have a fireplace, light it up – make some smores and sing some songs. Tell some ghost stories if you dare. Let them sleep in the tent. Unlike real camping, you get to sneak out and enjoy the conform of your own bed. Yes, they'll probably stay up late chatting given the novelty of their new sleeping arrangement, but that's OK because you get to wake them up with a bugle when they sleep in. Hey, it's for authenticity sake.
Dance Party
It's time to get your family groove on. Start by asking your kids to go get dressed in whatever fun and crazy outfits they want to wear to the party. Each kid gets to make a playlist and take a turn as the DJ. Or you can just queue-up a YouTube kid's dance party playlist. There's an entire universe on YouTube of instructional videos for learning dance styles, moves and routines. Or just wing it. Mess with the lighting too. If you hit the dollar store first, you can grab glow sticks, necklaces and a screw in blacklight bulb. It's about time you relived that 1990s magic.
Make Your Own Pizza
This one will keep 'em occupied for hours and the best part is – dinner is made, and they're not going to put up a fuss about eating it. Start from scratch, make the dough and then roll it out with them. Yes, things will get messy but it will be fun for them to create their own mini-sized pizza and they also like playing with dough. Or keep it clean and simple and purchase a packaged pizza dough from the supermarket. The kids can help prep the toppings, chop the vegetables, grate the cheese and design the pizza anyway they please.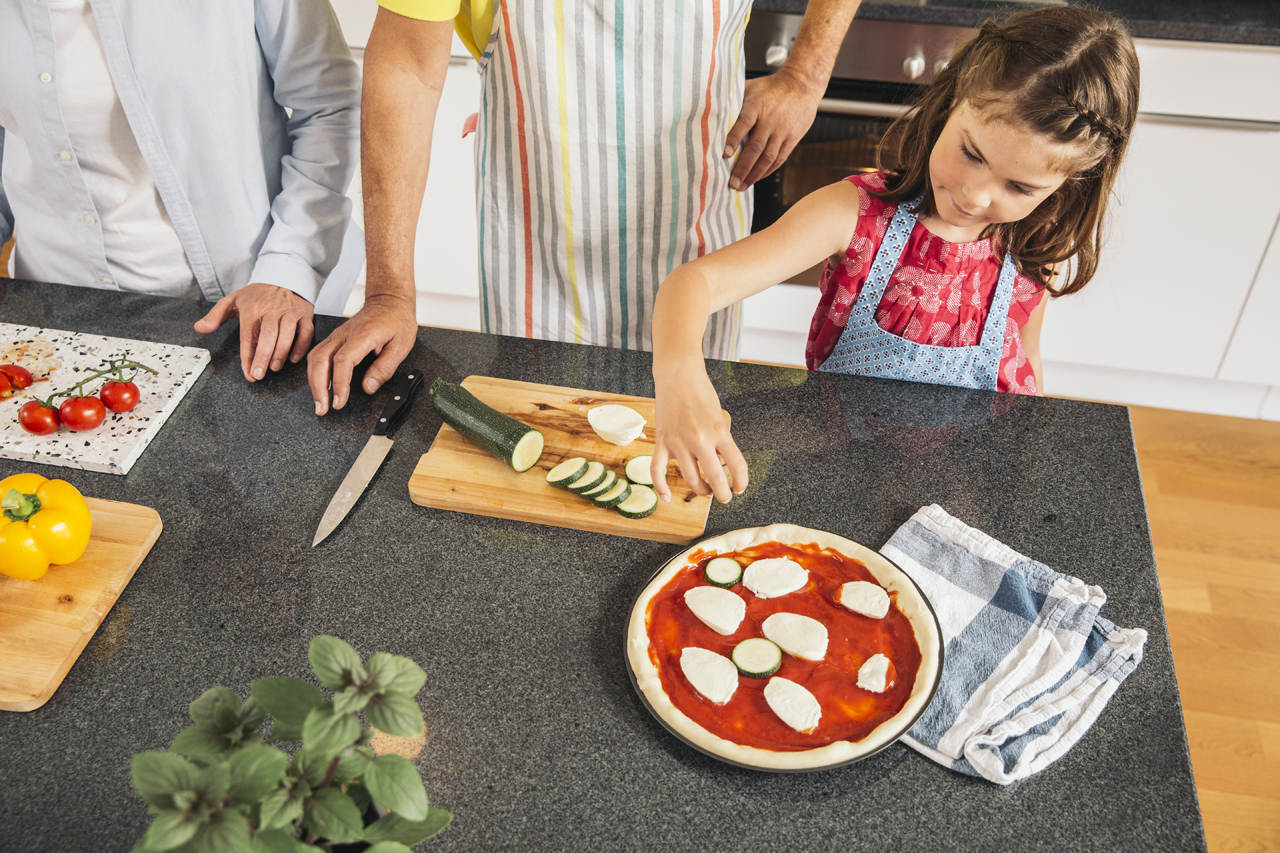 For more suggestions check out last week's 3 Things to Do With Your Kids.