3 Things to Do With Your Kids This Weekend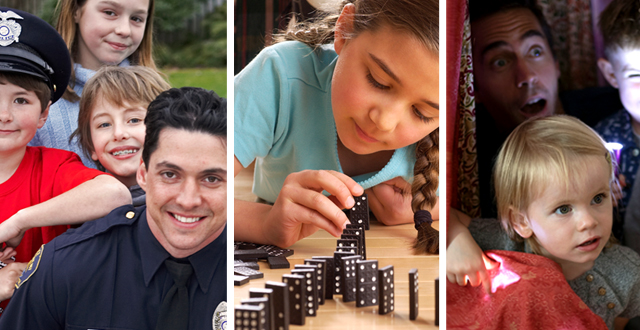 Good dads know how important it is to spend quality time with their kids and how fun it can be too. But it can be tough to keep coming up with new stuff to entertain your kids. If you're dreading a weekend of kids complaining about being bored while you countdown the seconds until bedtime, we feel your pain. So each week we're going to feature 3 simple ideas of things to do with your kids.
Call the Police and Fire Department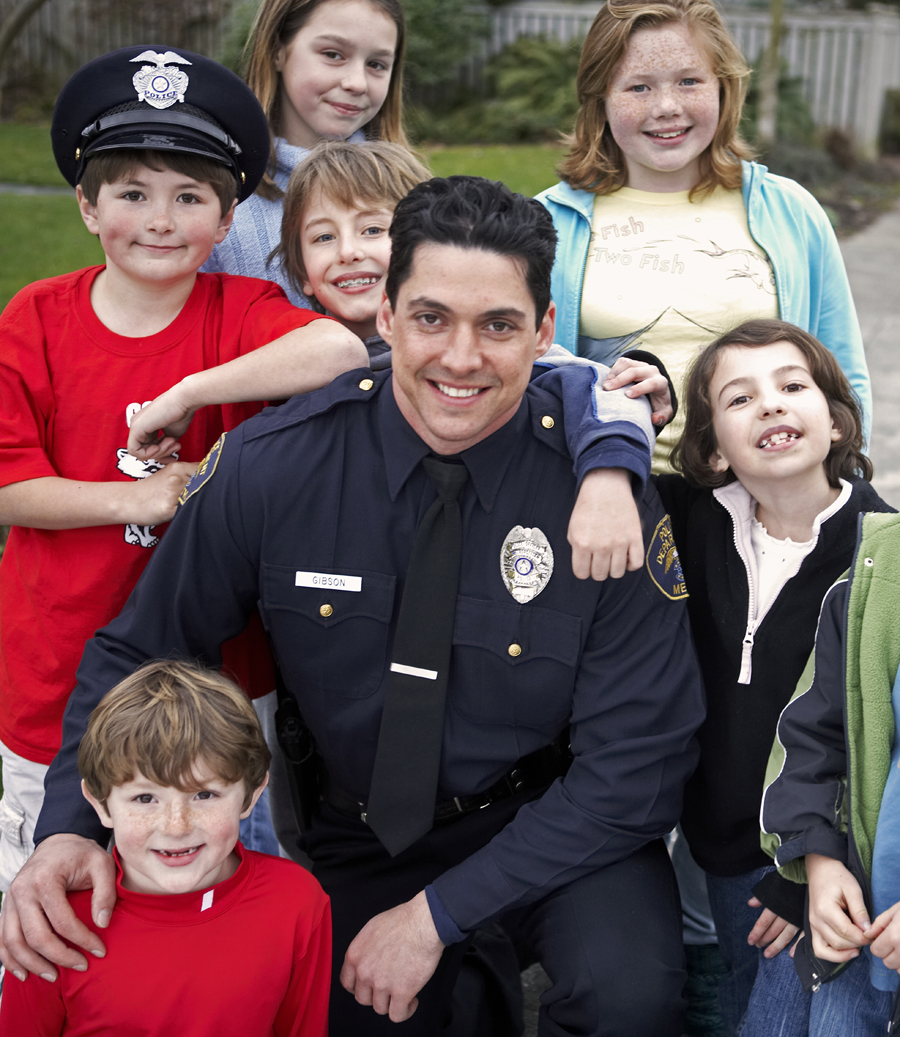 Kids are fascinated by officers, police cars, firefighters and their trucks. Fire stations often have open houses where they'll give tours of the firehouse and will let kids get inside a fire truck. Police officers frequently make community appearances with their vehicles – dial up your local stations and reception will give you the 411.
Domino Toppling / Rube Goldberg Machine
Play around with setting up progressively more complicated domino chains to topple. Now it's time to kick things up a notch Rube Goldberg style. Start putting stuff in between the sets of dominos: toy cars, balls, action figures, whatever creative ways your kids can think of to keep the topple in motion. Then try to complete a goal with your set-up, for example, when the final part of the chain completes, it results in a light switch being turned off.
Here's some inspiration:
Hide and Seek in the Dark
At this stage in your H&S game, every great hiding spot in your house has been occupied and it's lost its zest. Revive it by doing it in the dark and you'll add a whole new to dimension to the game. Shut off all the lights in the house – cover up those LED alarm clocks and pull out the night lights. Everyone gets a flashlight so they can navigate to their hiding spots safely. Then it's lights out and only the seeker's flashlight is on while they track everyone down.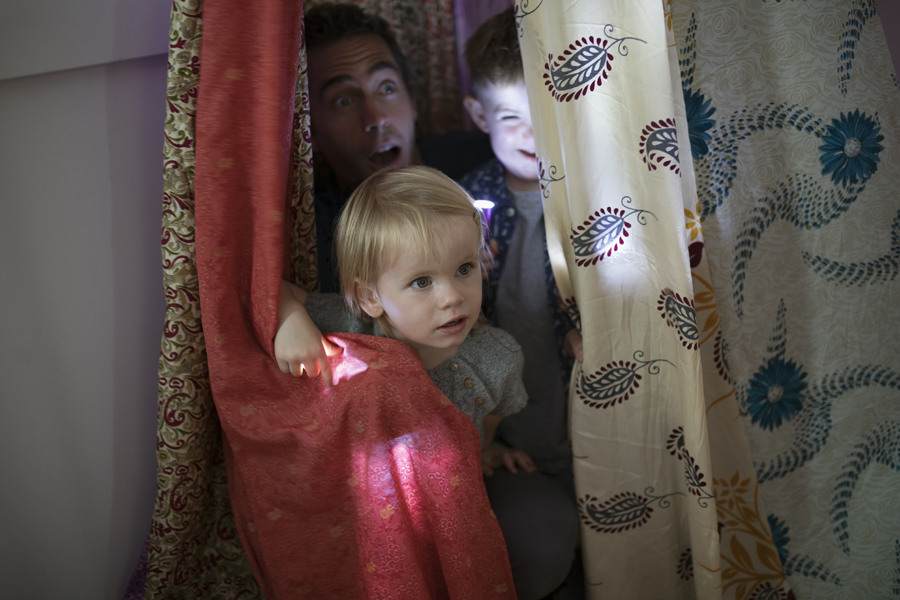 For more suggestions check out last week's 3 Things to Do With Your Kids.