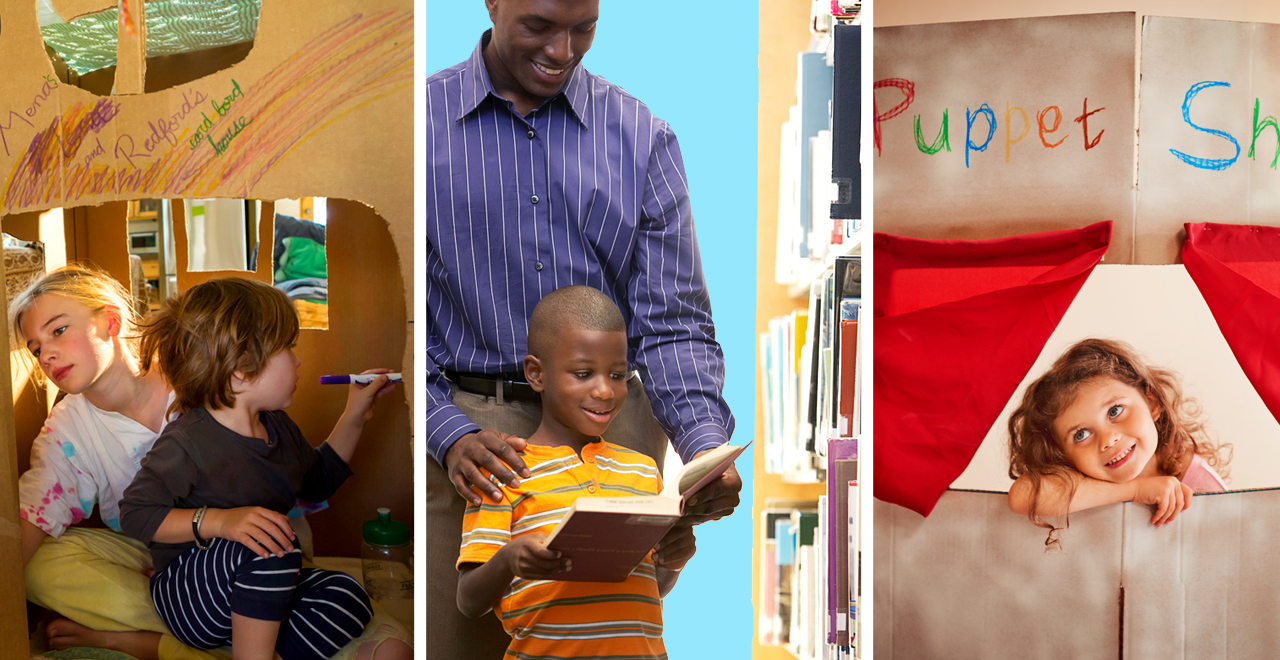 Credit: Getty/Marc Romanelli/FangXiaNuo/PeopleImages
Good dads know how important it is to spend quality time with their kids and how fun it can be too. But it can be tough to keep coming up with new stuff to entertain your kids. If you're dreading a weekend of kids complaining about being bored while you countdown the seconds until bedtime, we feel your pain. So each week we feature 3 simple ideas of things to do with your kids.
Cardboard Creativity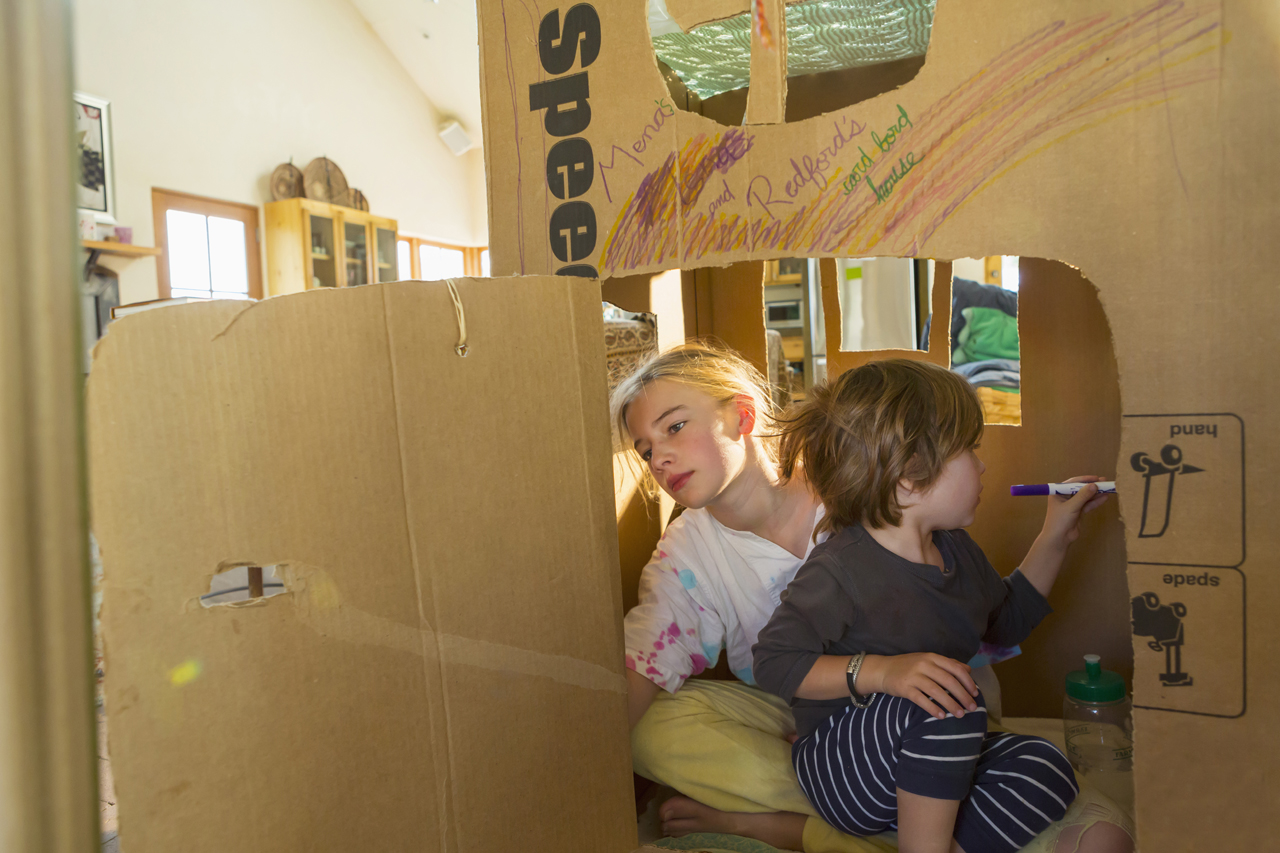 It's time to leverage the fact that kids often get more excited about the box their gift comes in than the actual gift. Ask a few stores in a shopping mall for some small to extra large boxes in various dimensions. Then put together a castle, a series of connected box forts or a tunnel system. Or use them to create a robot costume or a house for your family pet. Once the project is complete the kids get to decorate the boxes however they please!
Visit the Library
Set them up with library cards and let them explore and take out some books…obviously. But libraries have a lot more going on than just borrowing books – you can borrow movies too. Most of them also host storytimes with local authors, have arts and crafts time and offer drop-in play spaces. A Library is also a great community hub to find out what else is going on in your neighborhood.
Sock Puppet Theater
This activity is part crafty and one part performance art. Gather up some old socks, markers, fabric scraps, buttons, and some glue and let the kids create their characters. Remember the boxes from above? Convert an extra large one into a puppet theater and then have your kids put on a show. Make sure to record it, everyone can watch it later while munching on popcorn.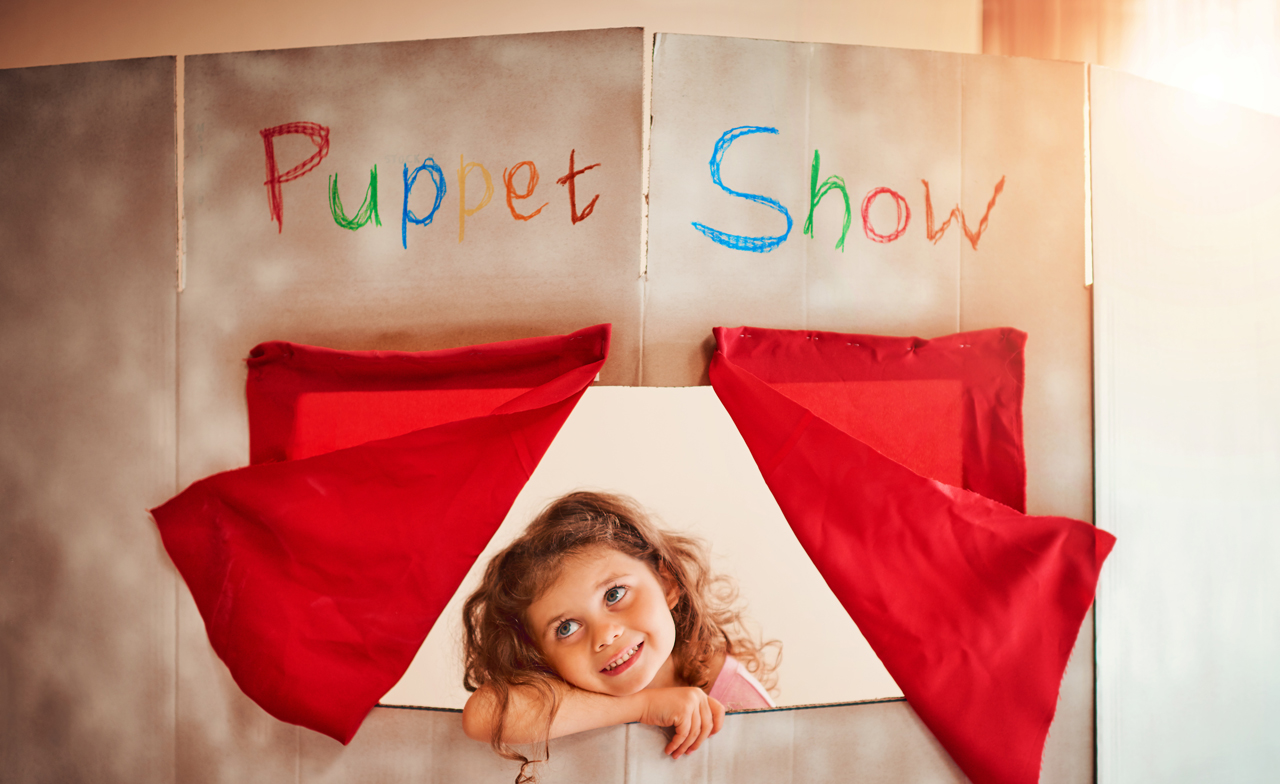 For more suggestions check out last week's 3 Things to Do With Your Kids.