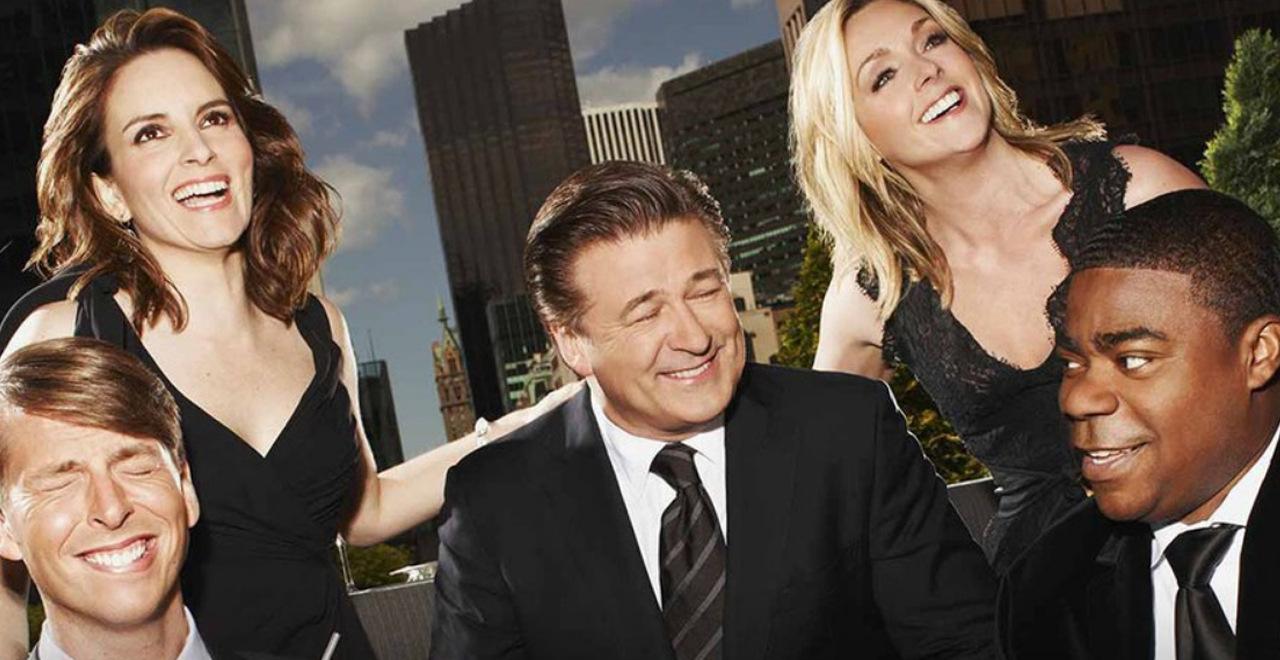 Credit: Twitter/30Rock
NBC is going back to the well and reviving another beloved comedy for a special reunion episode. First, it was Parks and Rec. This time, it's 30 Rock, as NBC announced Tina Fey and the gang would be reprising their roles for a special reunion episode in July. Of course, there's a twist this time around.
The episode, which will be a full hour, will also double as a special upfront presentation for NBC. Meaning we will get a healthy dose of "special guest stars!" from NBC's fall slate. But don't let that take away from the real score here, which is more Liz Lemon and Jack Donaghy.
When life gives you Liz Lemon, make #OneMore30Rock! 🤩 pic.twitter.com/KaikNLK3KA

— NBC Entertainment (@nbc) June 16, 2020
30 Rock aired on NBC from 2006 to 2013, picking up 7 Golden Globes and 22 Emmys in the process. Along with Fey and Alec Baldwin's Donaghy, Tracy Morgan, Jane Krakowski, and Jack McBrayer will be back as their popular characters.
#30Rock is returning to NBC with a new hour-long episode https://t.co/B2NLNpXonP pic.twitter.com/X9RSkoNgTL

— Variety (@Variety) June 16, 2020
"We're all happy to have this excuse to (remotely) work together again for NBC," said "30 Rock" executive producers Fey and Robert Carlock said in a joint statement. "To quote Kenneth the Page, there are only two things we love in this world, television and everyone."
30 Rock found a devoted audience because, simply, the show was really funny. It was densely packed with jokes (and not the laugh track kind) and great acting, and the hour-long special will be highly anticipated for fans of the iconic sitcom.
It also helps that Parks and Rec paved the way and showed a reunion in the remote format could work, and be both funny and also fulfilling as a reunion special.
The special premieres at 8 p.m. on Thursday, July 16.
We hear you, and we'll do it, but only for the attention. 😉 #OneMore30Rock is coming your way July 16 on @NBC and July 17 on @PeacockTV, @BravoTV, @CNBCPrimeTV, @eentertainment, @Oxygen, @SYFY & @USA_Network. https://t.co/7gYFqXpAjF pic.twitter.com/A8QmFylCMo

— 30 Rock (@30Rock) June 16, 2020