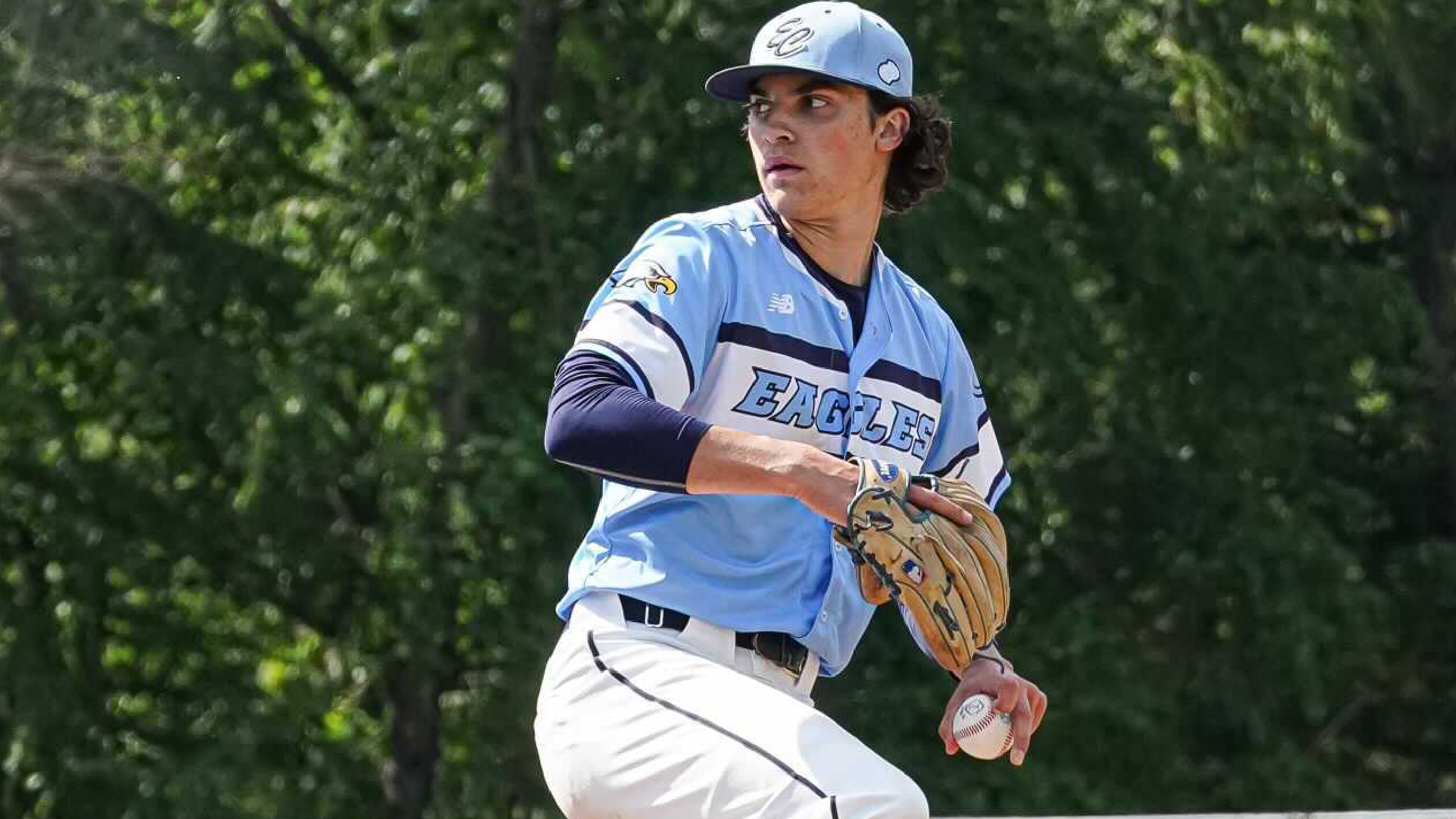 Credit: Twitter/MLBPipeline
The best sports stories aren't about the game, but the people playing.  Frank Mozzicato's season-ending streak is such a tale.  How did a high school kid manage to outrank college athletes and pro players? The high school phenom threw a no-hitter. Then another. And another. AND ANOTHER. Four straight no-hitters to end the regular season. Truly insane. Frank Mozzicato, remember the name.
High school southpaw Frank Mozzicato has thrown 4 straight no-hitters, and he'll aim to extend his streak.

But whatever happens next, his Draft stock has already skyrocketed: https://t.co/sMAtuiozRX pic.twitter.com/uf36AZPHxB

— MLB Pipeline (@MLBPipeline) May 31, 2021
He's committed to play college ball at UConn, but who knows if that will even happen?  Some players do get drafted but still play college baseball instead, but Mozzicato will have a LOT of options.
Even more impressive is how cool he's kept under intense scrutiny. A few months ago his team played for friends and family, and now 30-40 pro baseball scouts are in the stands. His coach calls it his "traveling circus," but Mozzicato is still focused on his team, and doesn't even seem all that impressed with his streak.
"That's selfish, in a way," he told MLB.com. "My job is to throw strikes. You know eventually there's going to be a hit. It happens. The no-hitters, it's pretty cool, but, really, who cares?"
LOL well, enough baseball people seem to care. Even the General Manager for the San Diego Padres came to watch one of the games.
"It's the whole team's first time playing in front of this many scouts," he said. "But I don't pitch for the guys behind home plate, I pitch for the guys standing behind me."