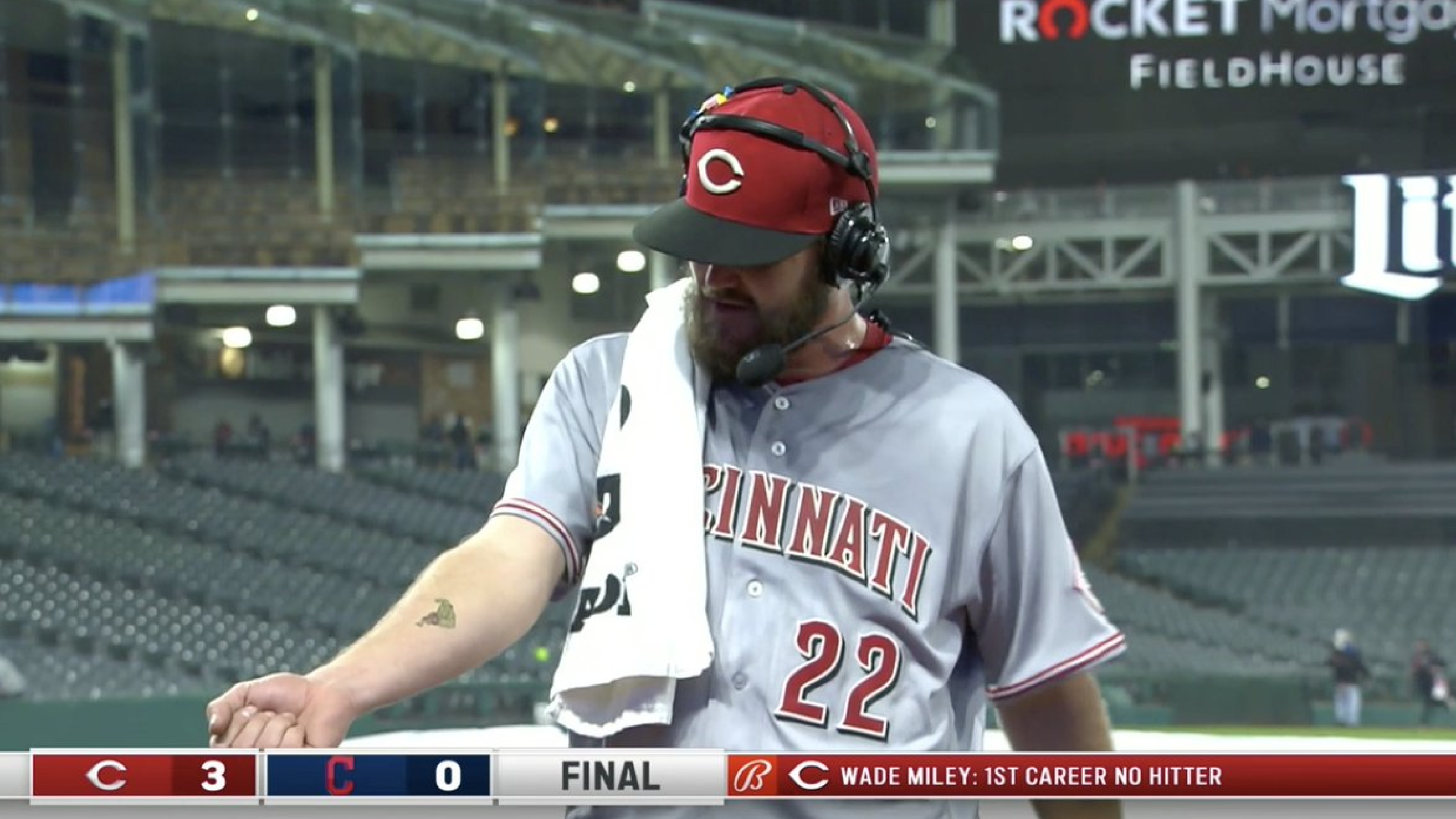 Credit: Twitter/Cut4
You won't like him when he's angry, especially if you're an opposing hitter. Cincinnati Reds pitcher Wade Miley threw a pure gem of a game and registered MLB's fourth no-hitter of the young season. It's all thanks to his 4-year-old son who insisted he put an Incredible Hulk temporary tattoo on his arm.
"I got no muscles at all, I'm shriveled up, but maybe this gave me some strength," he told reporters after the game. "I don't know, it was fun. I'm going to try to get my wife to order as many Hulk tattoos as she can. Maybe I'll slap one on before every start."
Miley wanted it on his shoulder so he could hide it. But his son had to have it on his forearm, so the dad gave in. He said his kid loves the Avengers (like all of us!).
"I'm rocking it," he said of The Hulk tattoo.
The inspiration behind Wade Miley's no-hitter?

A temporary Incredible Hulk tattoo from his son, Jeb. pic.twitter.com/j0rEQA0PQB

— Cut4 (@Cut4) May 8, 2021
The Reds beat the Cleveland Indians 3-0 in the game. Miley said as it progressed, all his friends on the team stopped talking to him around the sixth inning, lest they say something to jinx him. And both the team manager and his catcher said they've never seen ANY team as excited as they were for the 34-year-old dad notching his first no-hitter.
Wade Miley's son gave him a temporary Incredible Hulk tattoo.
Wade Miley then goes on to throw a no-hitter.

Coincidence? We think not. pic.twitter.com/nfXi5yCzAJ

— Cincinnati Reds (@Reds) May 8, 2021
"He's been around for a long time," Tucker Barnhart said. "His personality is so infectious. He's just a genuine, great dude. I can't really say it any way other than that. Everybody in the locker room loves him. I've never really seen an entire team so happy for just one person in my career. I'm very, very, very lucky, fortunate and grateful to be a part of that tonight."
Barnhart is a great catcher, an underrated part of a pitcher's no-hitter. And now the dad gets to bask in the joy of his historical, Hulk-inspired game, while the powers that be in Major League Baseball can decide if temporary tattoos from your four-year-old constitute a performance-enhancer.