4-Year-Old Interviewed About 'Fart Cannons' on Morning Radio Show [LISTEN]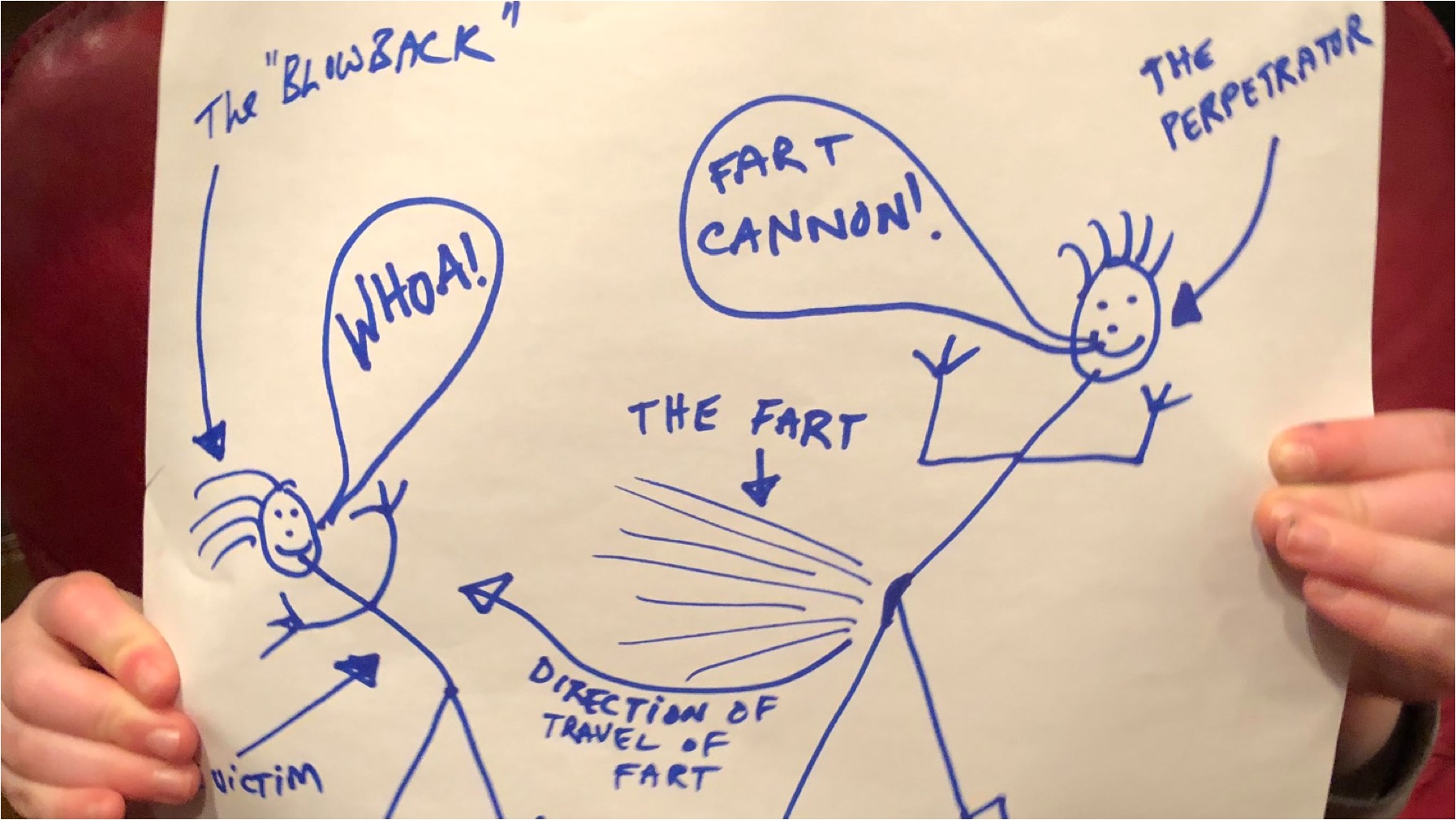 When the host of CBC Radio's Ottawa Morning, Robyn Bresnahan, heard that her scheduled guests were not going to make the show due to a winter storm, she began to worry about finding compelling content to fill her show.
Fortunately, her 4-year-old son was there to provide his mom with a gold mine of information on what is, apparently, his new favorite subject.
School cancelled tmrw. No guests will come into studio. I tell my 4-yr-old this. He immediately replies: "no problem, mom. I can come on the radio and talk about fart cannons."

— Robyn Bresnahan (@RobynBresnahan) February 12, 2019
I know. You have so many questions.
How are farts being weaponized to such an extent? How long have these cannons been around? How much would a piece of advanced military equipment like this cost?
Hugh Wilson has all of the answers you need.
"It has two wheels, a screw in it, like a jar or a barrel that's wooden," Hugh described, using the clear and precise language of an expert on the subject. "And then you connect it onto the wheels with metal and it has like metal platforms on the wheels and it has a switch on the barrel, and then there's someone, a human body in it, and you pull the switch and then there's this boy who comes out and there's stinking-ing."
As for the historical significance of the weapons, they apparently had a reputation for being used by both pirates and Vikings. That doesn't mean you can't still purchase a fart cannon of your own, though. According to Hugh, each cannon will run you exactly $370—a steal, if you ask me.
Oh, and Donald Trump has the biggest fart cannon in the world.
Take that as you will.
Producer says kid is booked for fart cannon explainer at 7.50am. Knowing the web desk, they'll demand a photo. Pre-emptive strike. pic.twitter.com/lwnNTCmFiF

— Robyn Bresnahan (@RobynBresnahan) February 13, 2019