5-Year-Old Sells Hot Cocoa to Clear Lunch Debt of 100+ Classmates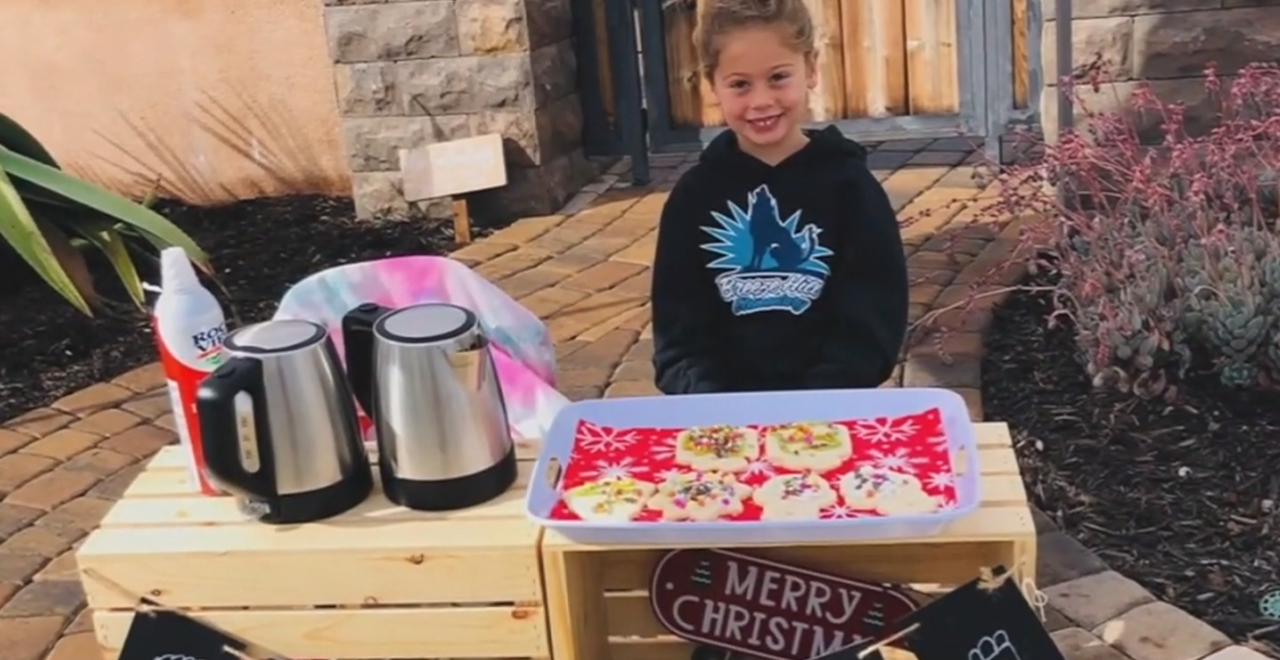 The Christmas season brings tales of extraordinary kindness and good deeds.  But these stories are usually driven by adults, by people who know the horrors of the real world and do a little bit to brighten the day of a stranger. It's even more heartwarming when it's a kid that is stepping up in ways that most adults don't commit to.
Like the story of one five-year-old girl in California. She made news this week for selling hot cocoa and cookies to raise money to pay off the lunch debt of, wait for it, 120 (!) of her classmates. Five-year-old Katelynn heard her mom talking with another parent who was having trouble paying for something, and after 500 questions later (you know how 5-year-olds are), Katelynn wanted to do something to help those kids.
She asked her mom if they could open a hot cocoa and cookie stand to help raise money for the kids' lunch debt. So her mom said yes, and outside they went. "She sat out there for three hours and sold all the cookies and cocoa," her mom said. The money they raised cleared the lunch debt for 123 of her classmates.
If you ask Katelynn why she wanted to do the fundraiser, her answer is as pure as the driven snow.
"I can give lunch money to the lunch people that don't have the money, so they can have lunch and snack," she said.
Her school honored her with an award for her generosity. And she's not the only paying off lunch debt, as an NFL star has made it a habit this year.