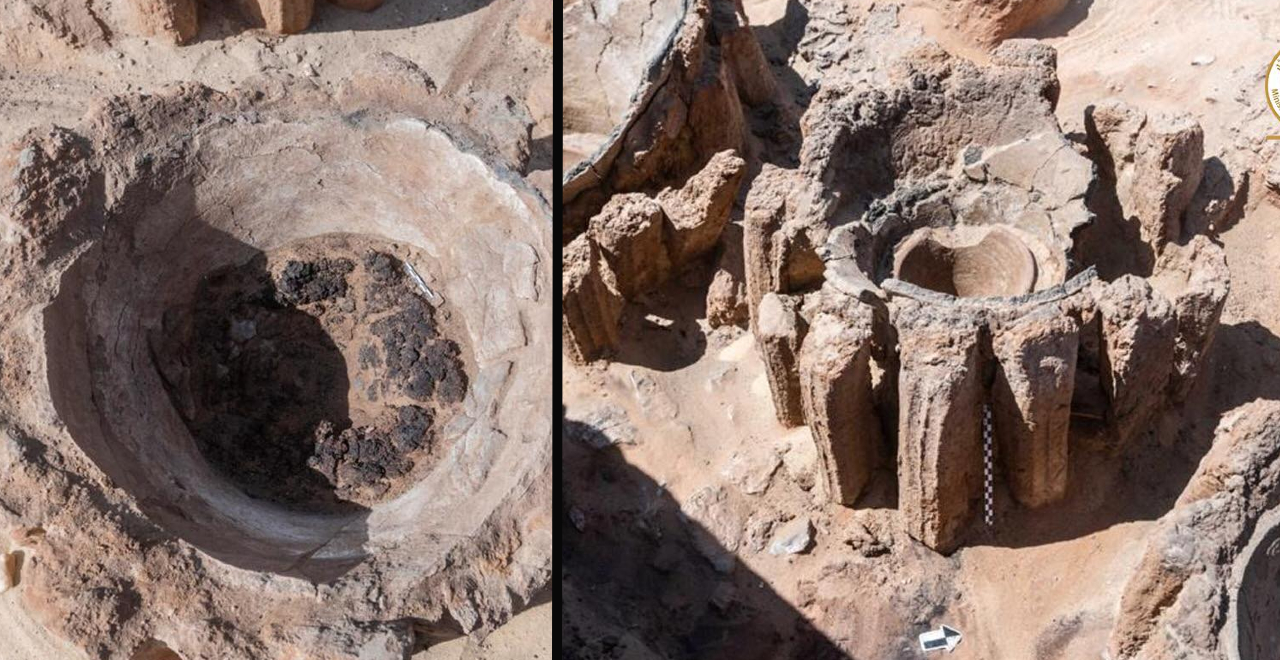 Credit: Egypt Department of Tourism and Antiquities
When people think about major archeological discoveries in Egypt, they think of pharaohs and pyramids, but now we have an even better discovery; a brewery. In fact, it's now the world's oldest brewery, as on an archeological mission uncovered the oldest high-production brewery in the world in the ancient city of Abydos.
The city is one of the oldest of ancient Egypt and is home to a high number of temples and cemeteries. And now this giant brewery.
The team was a joint effort between American academics from NYU and Princeton and their counterparts in Egypt. The brewery they uncovered dates back to 3100 BCE (waiting for the first beer snob to complain breweries aren't "like they used to be" because they aren't in a desert), and Egypt's Ministry of Tourism and Antiquities said the 5,000-year-old brewery was likely used for burial rituals for some of Egypt's earliest kings.
See? They get it. When a king is asked what he wants at his funeral, the answer was beer. And LOTS of it. It's that type of wisdom that makes a king beloved. The ancient brewery was split into eight sections to maximize production and the experts (unclear if it's archeology experts or the beer experts) claim it could produce 5,900 gallons of beer at a time. They (the archeology people this time for sure) said the beer was likely to supply the royal rituals taking place in funeral facilities and that there's evidence of the use of beer in sacrificial rites.
It sounds like those kings knew how to party. Hopefully, this can get worked into the plot of Indiana Jones 8, when Harrison Ford travels the globe to find an ancient beer that belongs in a museum.