6 Dads Who Made the Most out of Winter 2019 [WATCH]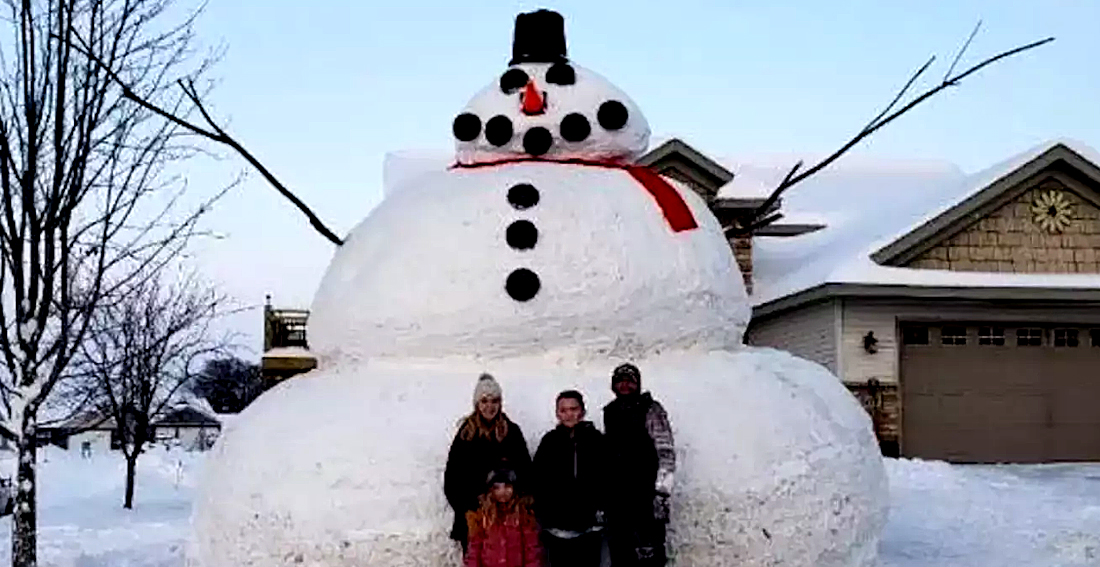 Winter is the best season! There's snow to play in, there's ice to skate on, and sometimes the commute to work is just too tough to struggle through (even though you managed to drive to the good tobogganing spot without a problem).
While lots of people are content with snuggling up indoors with some cocoa and a movie, these Dads are showing the season who's boss.
1. Dad builds a wheelchair accessible snow fort
Gregg Eichhorn of Cincinnati spent five hours building a wheelchair-accessible snow fort so his daughter and son could both wheel through it. And he has seven other kids, get the full amazing story here.
2. Snow+Batman = Snowman? oh.
Alan Wolfard in New Mexico built an 8-foot snow Batman in his front garden in Bloomfield. He said it took him about three hours to build and it's been getting lots of attention from his neighbors. He followed up Batman with Wonder Woman shortly after.
3. B.C. Dad builds an ice rink for his hockey-loving son
The winters are notoriously temperamental in British Columbia, Canada. After waiting weeks for the cold weather to stay, Sam Dinter and his dad, Chris are skating around their own backyard.
Ever since he was a boy, Chris wanted to build his own hockey rink in his garden and now, as a Dad, he can do it. Along with his sons, he put a liner down and filled it with a layer of water.
After weeks of worrying that the big freeze was never going to come, the weather finally cooperated and their garden was transformed from a shallow pool to the perfect ice rink.
4. Dad builds a monster snowman
Yet another dad putting our moderately proportioned snowman to shame, Eric Fobbe of Buffalo, Minnesota wanted to build 'The Father of All Snowmen'.
He used a snowblower, a skidsteer, and a shovel to construct the 20-foot-tall 'Snowskwatch' in his yard. His neighbors must be so happy.
5. Saskatoon man builds an ice castle
Elsa has nothing on Don Greer of Saskatoon, Canada who built a 22-feet tall ice sculpture in the shape of a beautiful castle.
"Built with a one-by-two wood armature – with a chicken wire mesh that's applied over that and then you begin to spray with a fine mist of water from a garden hose," Greer said.
Inspired by Disney's Frozen, it took Greer over 60 hours to finish and almost all of December.
6. Dad builds a snow tubing track in his front yard
Brian Johnson in Moorhead, Minnesota was inspired by the sheer amount of snow they've had this season. He has been working on the snow tubing track since February and is over 6 feet tall at the highest point. You can watch a video of the fun here.
"Just an epic tubing hill…of course, the children, they need something to do, keeps me busy," he said.
In the spring Johnson said that he'll turn it into a slip 'n' slide hill.
Wow! I wish he was my neighbor.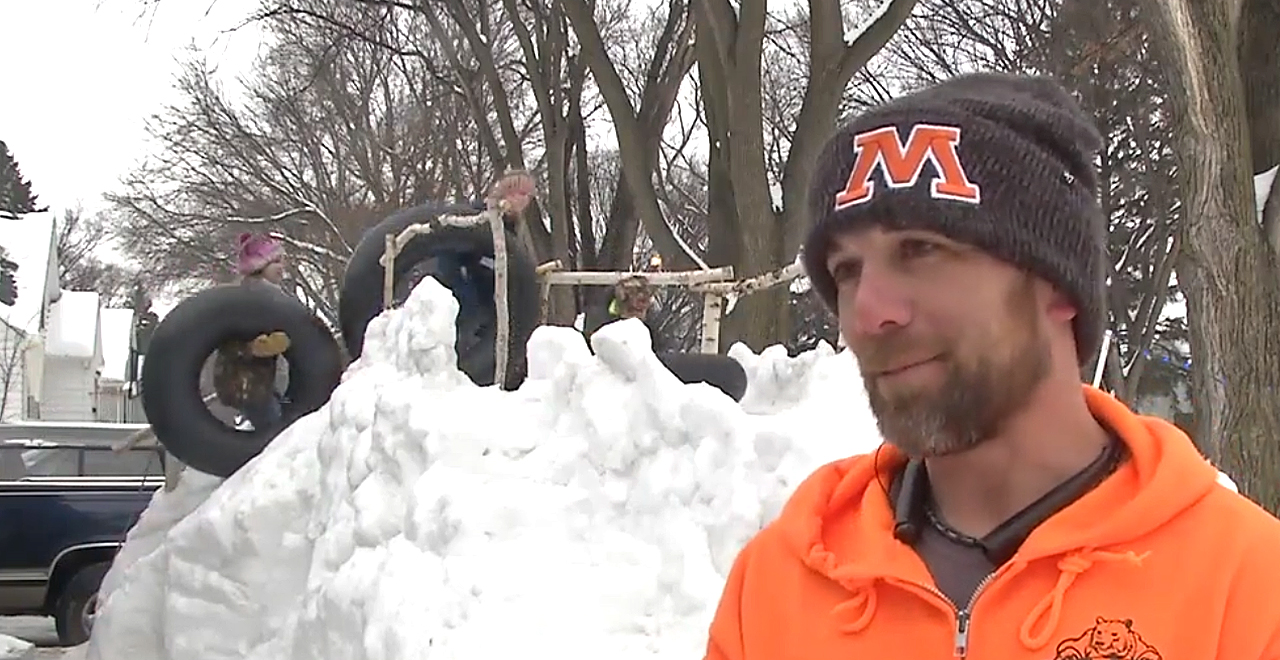 Looks like I'm going to have to up my game next winter!