HEARTBREAKING: 6 Feet of Unkempt Grass Between Quarantined Neighbors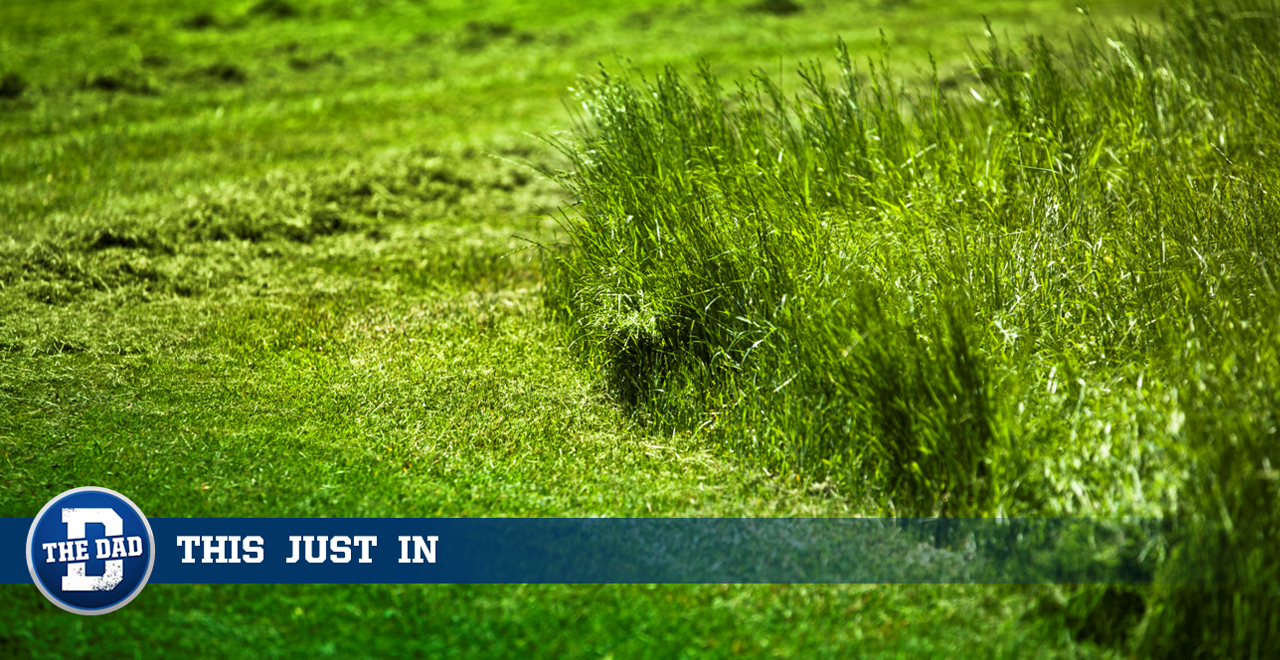 COLUMBIA, SC – While nobody can deny that social distancing is a necessity in these trying times, it continues to have an unprecedented impact on the lives of many Americans. Take for instance the heartbreaking case of Michael Davies and Kevin Waller, two self-quarantined neighbors whose lawns have 6 feet of unkempt grass separating them.
"We're always out mowing the lawn at the same time, so in the name of safety we can't bring our lawnmowers any closer," said Michael with regards to the six-foot gap, noting that it was the worst his lawn has looked in years, though it still remains miles better than Kevin's.
Considering both men have nothing better to do than spend hours on end taking care of their yard, it's unlikely that either one will have the time to tend to the unkempt region at a safe distance, which could affect their standing in the HOA's yard of the month program.
"I suggested we have a neutral third party come in and clean the grass up while we both stay indoors, but Michael is very protective of his lawn having won the yard of the month award four months running," said Kevin, who understands they may have to live with the tall grass barrier for the foreseeable future until a vaccine is developed.
Hopefully these two men can figure out a resolution soon, because every dad deserves a yard that they can be proud of and find comfort in, especially now.
Despite being completely plausible to parents, THIS JUST IN is satire and intended for entertainment purposes only. For more stories like this one click here.