64-Yr-Old Dad Moonlights as Coach to Some of MLB's Best Hitters [WATCH]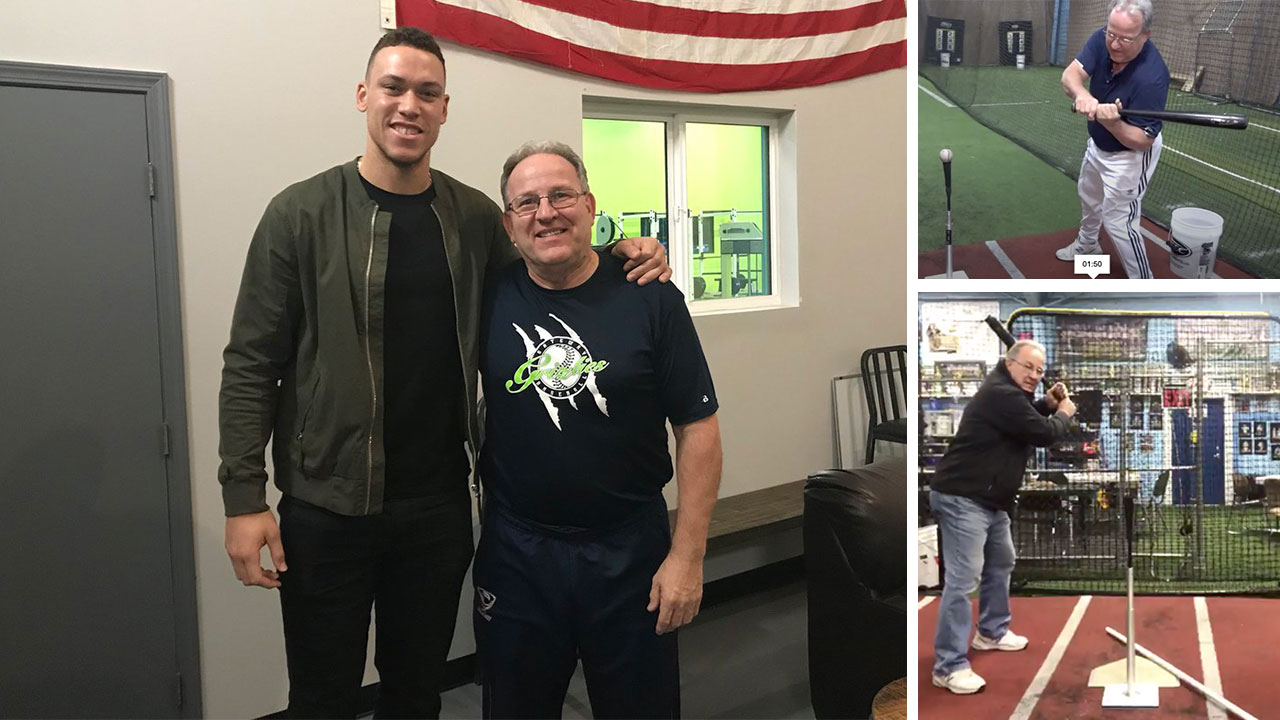 You've probably never heard of Richard Schenck.
The 64-year-old father of three owns Teachers Billiards & Sports Cafe in St. Peters, Missouri.
While owning a pool hall is certainly pretty awesome, it's Schenck's other pastime that throws most people for a curve.
That's because when he's not racking balls or pouring brews, Schenck moonlights as a hitting coach for some of Major League Baseball's biggest stars.
No, he's not a former MLB player. He never made the minors. In fact, Schenck never played higher than Division II baseball himself.
So why are players like Aaron Judge turning to him for hitting advice?
Big shout out to my man @Teacherman1986 Thank you for all the hard work and dedication to transform my swing in 2017. Lets have some more fun in 2018! Can't thank you enough, you are a career changer. #SnapIt pic.twitter.com/SdVWnOdNK8

— Aaron Judge (@TheJudge44) January 19, 2018
It all goes back to 2004 when Schenck wanted to help his own son improve his skills on the field.
"It was two and a half years in my basement trying to duplicate Barry Bonds. I would take a swing and video it and then put it on my computer next to Bonds and just see all the differences and there were many," Schenck recently told Missouri's KSDK.
Eventually, the father said he isolated a few key factors that make all the difference. Soon after, his son started cranking out homers.
After seeing his brother's success, Schenck's younger son expressed interest in learning his method. After having similar outcomes, the dad knew he was on to something special.
Since those first videos, Schenck has spent the past 15 years analyzing and perfecting the perfect baseball swing, often able to see errors that other coaches may have missed.
Ok, so what's the secret?
Schenck says it's not a swing. It's a snap. But it's far from simple.

Today, he shares his knowledge at DTJ Sports Academy, an unassuming metal pole barn where you'd never expect to find big leaguer's like Manny Ramirez taking a swing. However he, along with several other former and current players all come to see the "Snap Man", a nickname given to him by students over the years.
Although he has several professionals seeking his advice, many have chosen to keep their sessions with the Snap Man under wraps.
For Schenck however, the real reward comes from seeing the players figure out the missing pieces and connect like never before.
"There's nothing like seeing a hitter have his aha moment that changes his life."
To share his technique, Schenck even started a website to post videos and tips for everyone from little leaguers right up to the pros. He's also one of the most active 64 year olds you'll find on Twitter, often sharing videos of different players and analyzing their swings.
Analysis time: Manny Ramirez. Second best swing of all time imo. pic.twitter.com/W55vKpO4ix

— Richard Schenck (@Teacherman1986) February 5, 2019
When you can duplicate….you know. pic.twitter.com/ROXjTg84cY

— Richard Schenck (@Teacherman1986) April 11, 2019
Schenck posted on his site that he's also available should any pro teams need a hand with prospects.
"I can tell you pre-draft who has a chance and who has no chance based on their mechanics," adding "I'm cheap. $60,000 per year base plus bonus potential. The guarantee? If I don't perform you don't pay me."
Considering the millions that teams pay for players who underperform, this sounds like a steal. MLB: Do the right thing here.
Despite his obvious talent, one of the most important lessons that can be learned from Schenck has little to do with baseball. Instead, the key takeaway here is that no matter what you think you know about someone, you should always remember to ask about their side hustle.