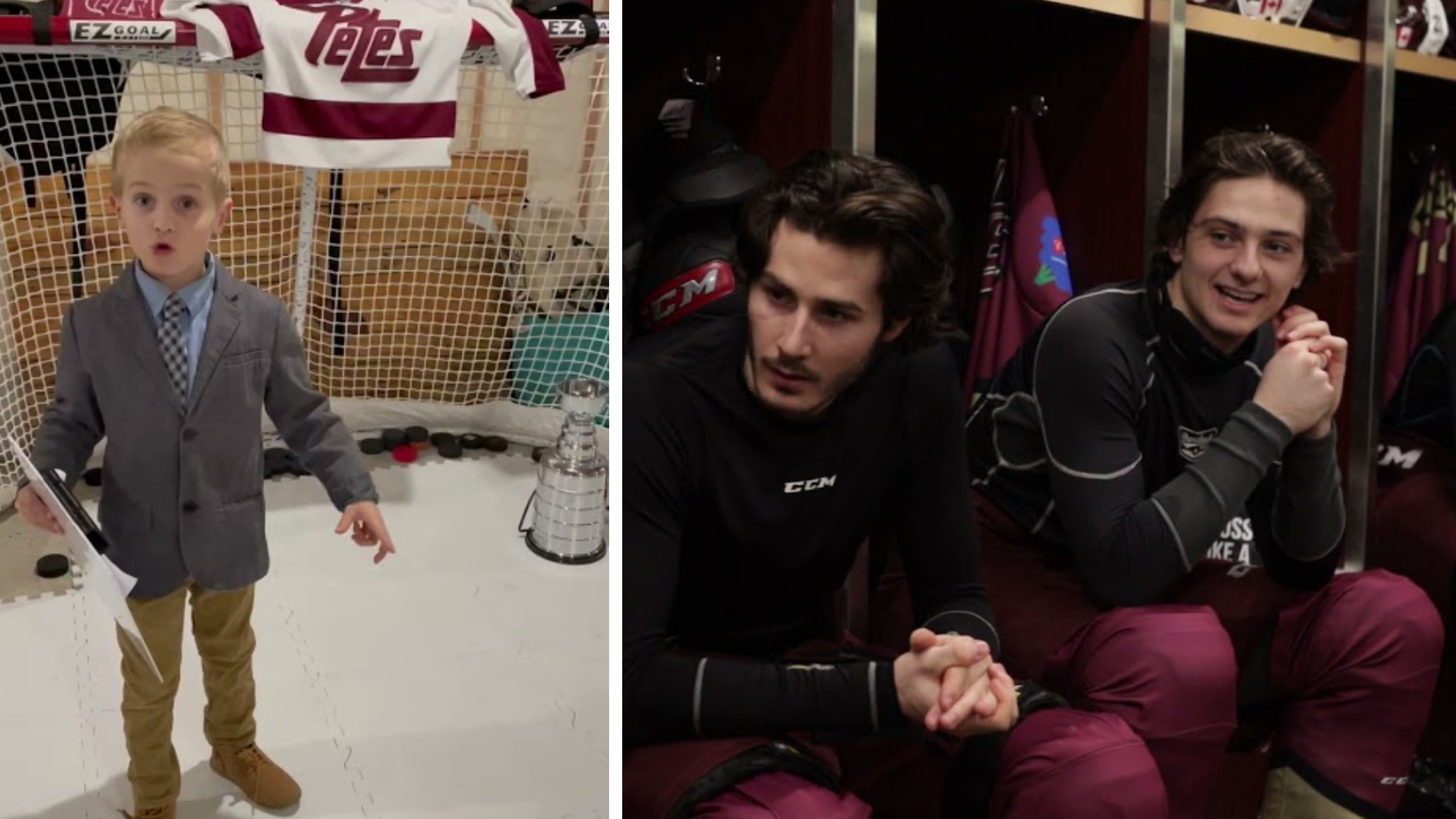 Credit: YouTube/PTBO Canada
Few things are more inspirational than a good old fashioned fiery speech from a coach. And a minor league hockey team recently had one of the best, even if it came from an unlikely source: a six-year-old "coach."
The Peterborough Petes of the OHL held a "Next Gen" game where local Ontario kids "sign" single-day "contracts" to see what working for a hockey team is like. Kids had to submit videos to earn their spot and six-year-old Callan Perks was so impassioned in his, he got to spend his day as a coach. Not only that, but the video of his speech has since gone viral, showing that maybe he's got a future in this.
He got to address the team before the game and of course, he was rocking a little suit and tie. "Hi, this is my speech for tonight, here we go," he started.
His speech was full of quotes that would be right at home in a sports movie: "Legends are made every day and you could be one of the greats" "We're going to do whatever it takes to get the win. Get in there. That's your puck" "We won't let those 67s get a win in our barn….let's go!" Coach Taylor could learn a thing from this kid.
The team erupted in applause when he was done, because who wouldn't want to get out there for him after that. Callan was surprised at how viral his speech went, and he even got to go on Good Morning America to talk about it. He said he wants to play in the NHL someday and someday be a coach. "I couldn't believe that one speech could become this famous," he said.
Add this to his resume; beyond going viral, his speech showed results on the ice. The team won the game 3-2, leaving "Coach Cal" with a perfect 1-0 undefeated record.
Legends ARE made every day…he just didn't realize he'd be the legend after his speech.