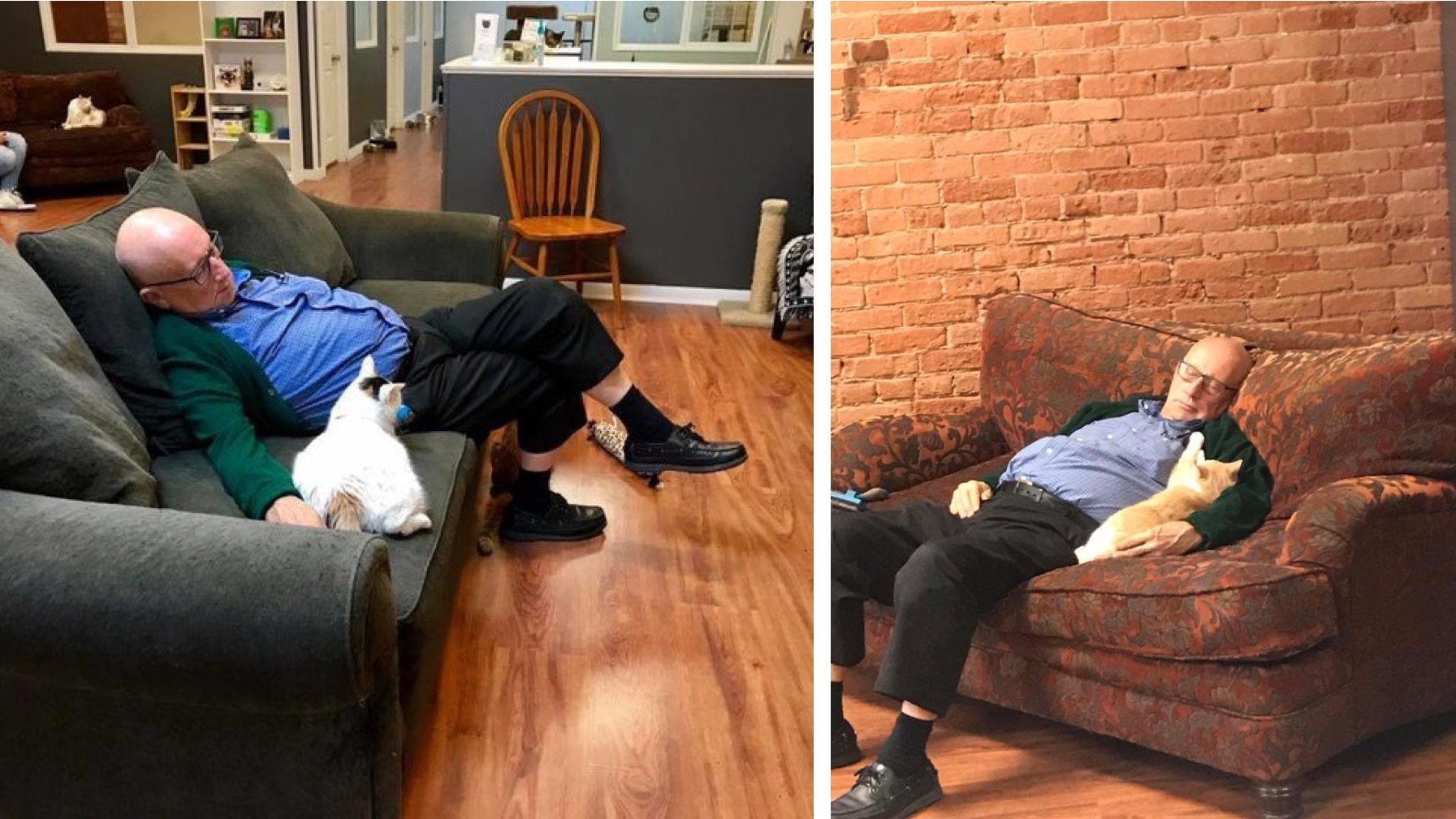 Credit: Facebook/Safe Haven Pet Sanctuary Inc.
If you're a cat lover you'll probably agree that 75-year-old Wisconsinite Terry Lauerman is living the dream. He spends most days volunteering at his local animal shelter snoozing with cats.
Lauerman begins his day at Safe Haven Pet Sanctuary where he brushes any cat that needs it, then ends up catching a few z's with his feline friends. The cats and staff at the shelter love the service Lauerman provides and so do thousands of others because of a viral Facebook post about him.
Elizabeth Feldhausen, the founder of Safe Haven Pet Sanctuary, told The Huffington Post that Lauerman never signed up to be a volunteer but just showed up one day, armed with a cat brush and dream to help some kitties.
"He just walked in and started brushing," Feldhausen said. "So eventually we told him he was an official volunteer and had him fill out our volunteer form."
Safe Haven is a cage-free, no-kill shelter aimed at rehabilitating cats with special needs who would likely be euthanized elsewhere. Feldhausen says Lauerman usually comes in for about three hours every day—he'll start by brushing a cat but usually ends up dozing off.
"He sleeps for about an hour, then he'll wake up and switch cats,"
The cats aren't the only ones benefitting from his visits, though. "He said, [the brushing is] as great of an experience for him, as it is for them," said Feldhausen.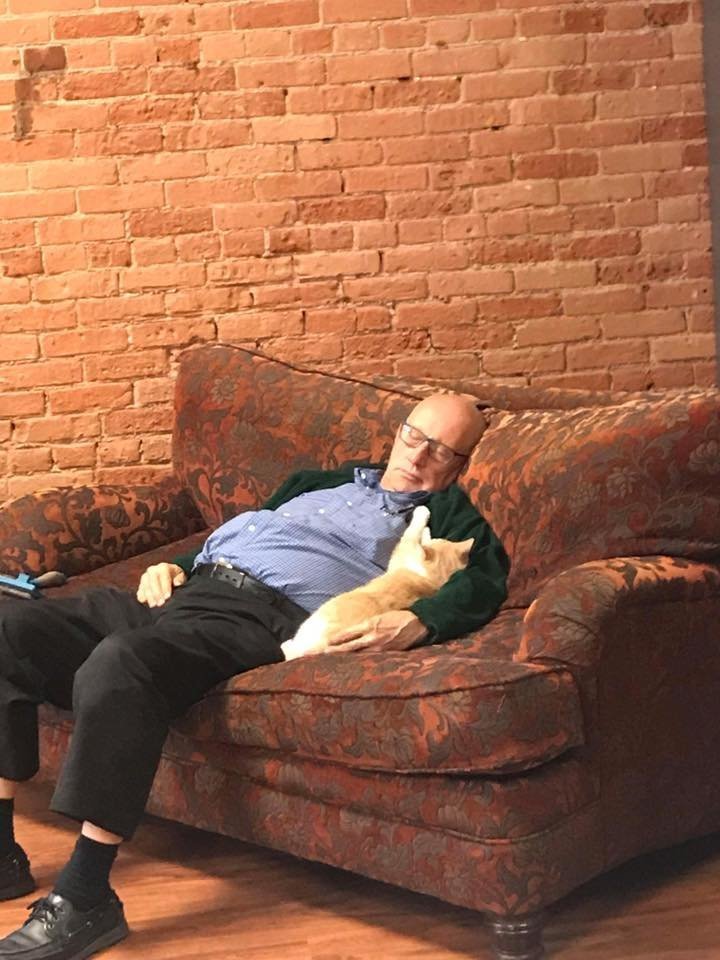 The post about Lauerman has received tons of positive attention and according to Feldhausen, they've received about $20,000 in donations since the post went viral.
While Lauerman is happy to have brought so much attention to Safe Haven, he wants people to know that there are plenty of other volunteers that put in hours of hard work to make sure the cats are loved and cared for.
Unlike them, however, Lauerman can do it in his sleep.