78-Yr-Old Spent 20 Christmases Alone Until His Story Went Viral
One of the most special parts of the holiday season is sharing it with others. Be it, family or friends, Christmastime is extra special when it's spent with others. With all the chaos and running around, it's easy to forget that there are individuals in communities big and small that don't have the same experience.
For some, the holidays are only a reminder of years gone by and the people who are no longer there to share these moments. Such was the case for 78-year-old Terrance of the UK who has spent the past two decades alone on Christmas. After Terrance's mother passed away, the holidays felt very empty. Terrance used to bring his mother presents and a meal on Christmas. She'd often remind him she'd have nothing without him, an experience he now understands personally.
However, 20 years of solo Christmases end this week, as Terrance will have company. Thanks to his volunteer work with Age UK, an organization that assists the elderly, Terrance found Nancy. Nancy has dementia and would also be alone for the holidays, but something was still missing. After the BBC interviewed Terrance for a story, anchor Dan Walker vowed to help bring the spirit back to the man's life.
A few days later, Walker returned with a few helpers. Students from Oldham college showed up carrying a Christmas tree and holiday decorations to help brighten the season. Terrance watched as the volunteers set up the tree and decor in his home. Moments later, the sound of singing filled his doorway as a student choir had arrived to perform Silent Night.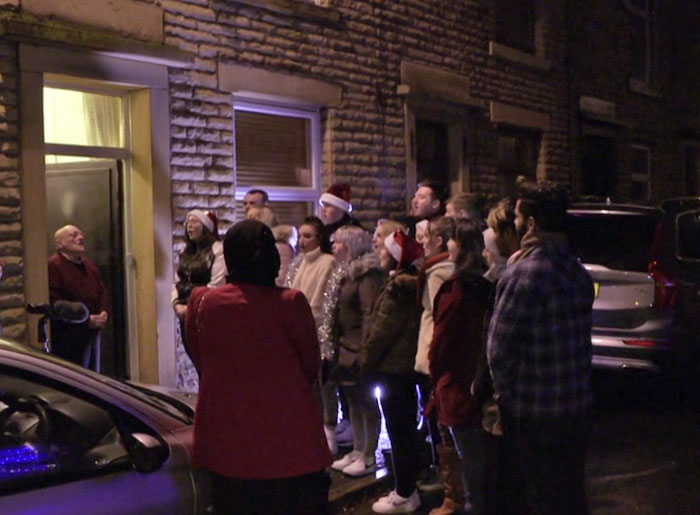 Moved by the support, Terrance held back tears of joy, but in true holiday fashion, this was still just the beginning. More and more people came across Terrance's story and were moved to help, including performer John Barrowman, who recently invited Terrence to attend his show. Barrowman even acknowledging Terrance in the middle of the concert and had the crowd serenade him with Silent Night, his favorite song, once again.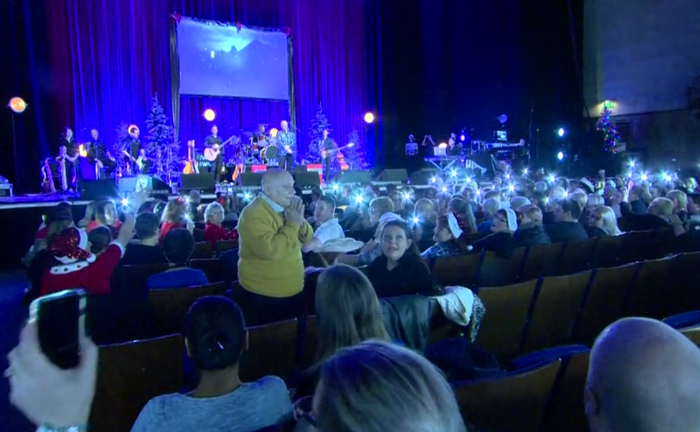 While the story has been warming hearts around the world, its also a reminder of how many people in our own communities could likely use a little joy and attention this time of year.
So remember to call your extended family. Reach out to that neighbor you know lives alone. Share your joy with others as happiness can be contagious, and that's one thing we can all catch instead of these pesky Christmas colds.
Happy holidays!