7-Year-Old Girl Starts Lemonade Stand to Pay for Her Brain Surgeries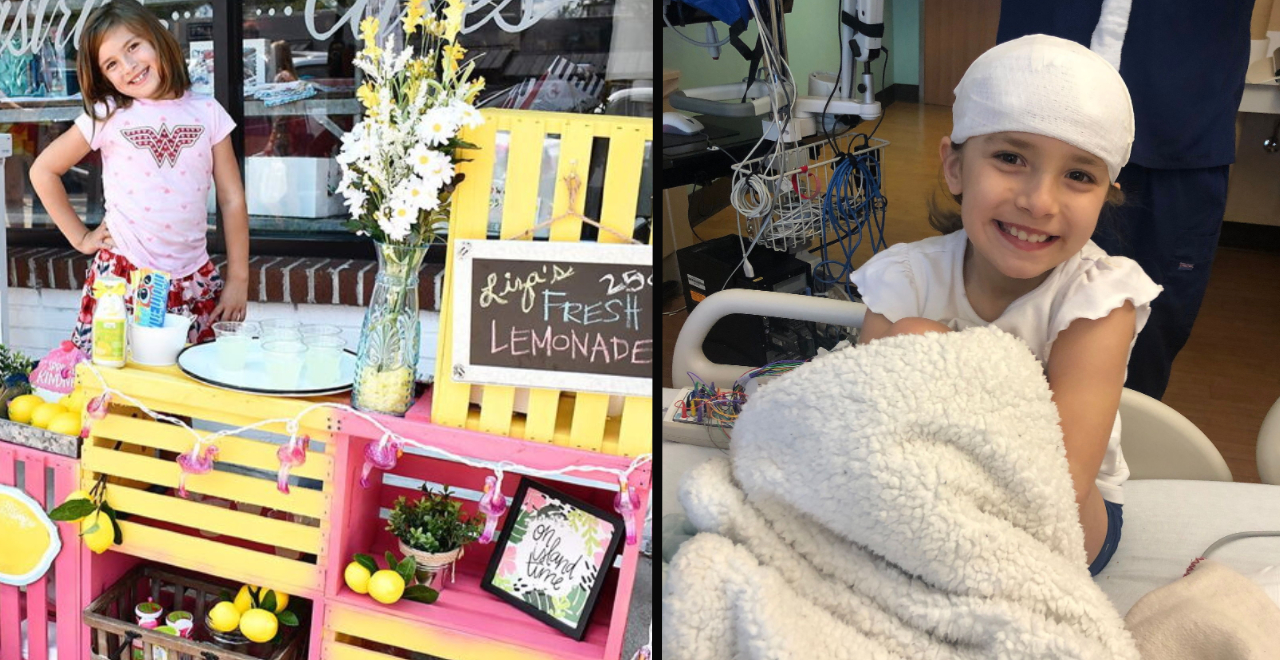 A 7-year-old in Alabama went viral last week for her lemonade stand. A rite-of-passage for most kids, her stand is a *little* more vital, she's selling lemonade to help pay for her brain surgeries.
Liza Scott suffered a seizure earlier this year, and doctors discovered she had not one, but three different brain conditions that would require surgery. Her mom, owner of a bakery in Alabama, said her "spunky, loving, fearless, bright, happy girl" loves selling lemonade (and other treats), so she set up a stand outside the bakery for Liza. The proceeds from the sales would be going to help pay for her brain surgeries (she'll need three).
"If there is anyone who can take lemons and make it to the most amazing lemonade ever, it is Liza," her mom wrote. "From the start, Liza has taken the lemons thrown her way and shown us all that adding a little Zest to life is what making lemonade is all about."
For her part, Liza's lemonade stand will have to take a hiatus while she (and her mom) travel to Boston for the first of her brain surgeries.
"I hope I make it," Liza told a local news station.
This is the part of the story, like all healthcare fundraising stories, to add the caveat that it's crazy she has to do this. That any child would have to worry AT ALL about the financial cost of life-saving brain surgery is a burden no family, let alone a child, should have to worry about. Wholesale structural changes are needed to the way families get healthcare are needed to prevent tragedies like this. But, that doesn't do much to help Liza and her mom NOW, in their current situation.
Her lemonade stand was a hit, but even with the additional insurance her mom bought, the family was looking at tens of thousands of dollars for out-of-pocket expenses, as they have to relocate to Boston for several weeks for each surgery.
So, her mom set up a fundraising page, and when the story of Liza's lemonade started to gain traction, people responded. In a big way. Nearly $6,000 was raised for the family in the first few days. And since it started in late February, they've blown past the original goal, as more than $381,000 has been raised for the family.
"You have no idea how loved we feel," her mom, Elizabeth, said. "It's been overwhelming, but amazing….I never expected any of this…America is really…really great…."
Elizabeth's dad, Liza's grandpa, said the donations were going to make a huge difference to the family as they begin their journey to recovery.
And after all goes well, expect to see Liza back in the bakery doing what she loves, making people happy with her lemonade.