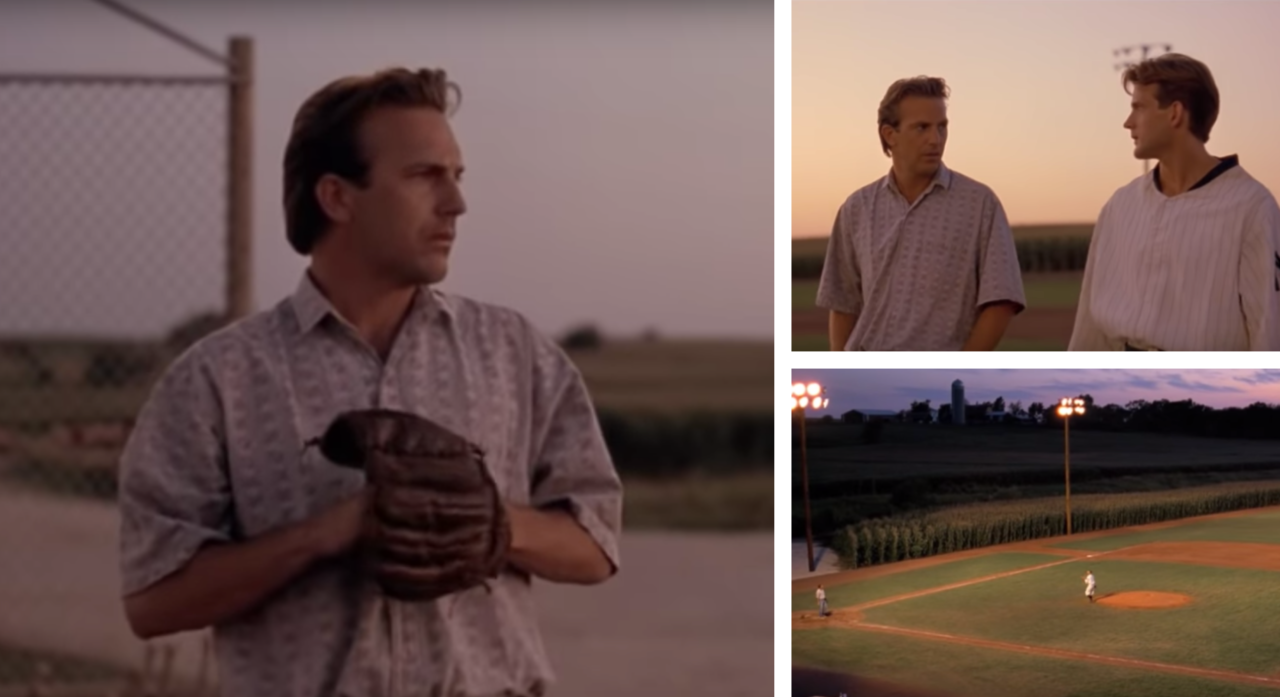 Credit: Universal Pictures
Jonesin' for some baseball? This lousy quarantine may have put a damper on the 2020 MLB season, but that doesn't mean you and the family can't continue to indulge in America's pastime. Don some caps and plump some franks, because here are 8 baseball flicks sure to have the whole family cheering.
The Sandlot
The quintessential kids' sports movie of the 90s. Iconic in every regard, The Sandlot is a charming exercise in nostalgia. A funny, endlessly quotable meditation on the power of friendship, conviction, and three vacuums plugged in at once.
(Available to buy or rent on YouTube)
Rookie of the Year
The movie that single-handedly made broken arm casts fashionable. Daniel Stern is hilarious as the chaw-chewing pitching coach, Brickma. Sure to keep your kids rooting, and leave you saying, "Man, between this and Major League, Hollywood must've really hated the Yankees huh."
(Available to buy or rent on iTunes)
Field of Dreams
Doc Graham. Shoeless Joe Jackson. Buck Weaver. Gang's all here. Dope nicknames, poignant script, and gorgeous cinematography aside, Field of Dreams is, at its heart, a love letter to fatherhood. Well, fatherhood and the Midwest. Okay, mostly the Midwest. Seriously, this makes Hoosiers feel like it takes place in Long Island.
Angels in the Outfield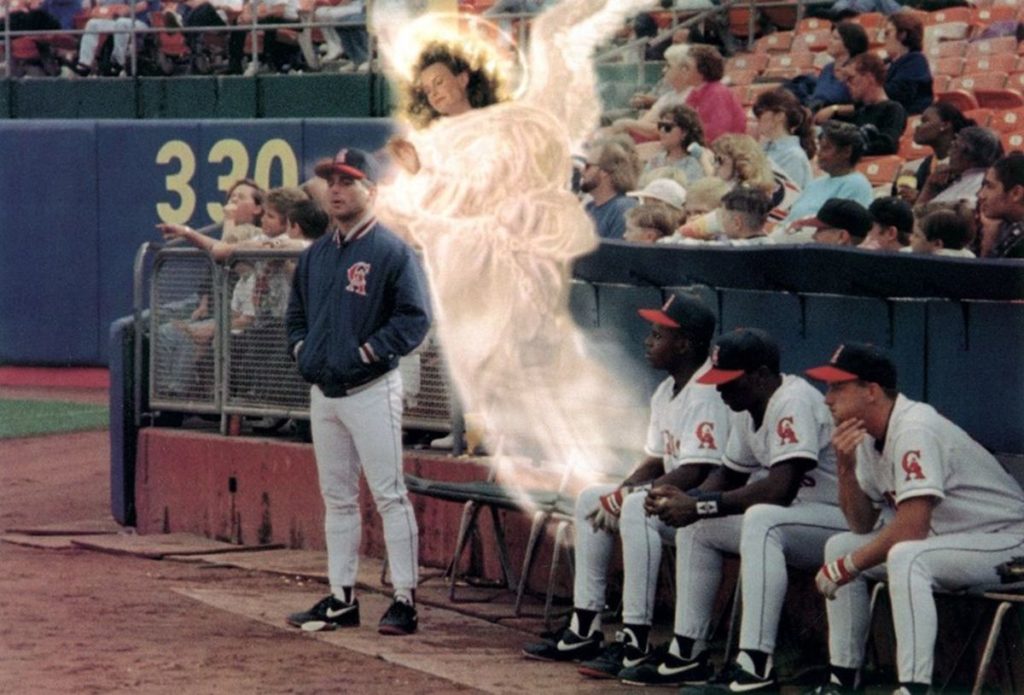 A very silly, wholesome Disney picture that begs the age-old question: wait, how is this not cheating? Corking bats or utilizing pine tar will get you ejected. Summoning ghosts to hinder the velocity of fastballs? That's a ground-rule double, at the very least.
Fun fact: you forgot both Matthew McConaughey and Adrien Brody were in this.
A League of Their Own
Tom Hanks stars as Jimmy Dugan, a luckless alcoholic tasked with coaching a baseball team of… g-g-g-girls?! Penny Marshall's 1992 comedy-drama is exciting, relevant, and chock-full of women unrepentantly doing things the earlier twentieth century said they couldn't. Mandatory viewing for those with young daughters.
(Available to buy or rent on Amazon Prime)
The Natural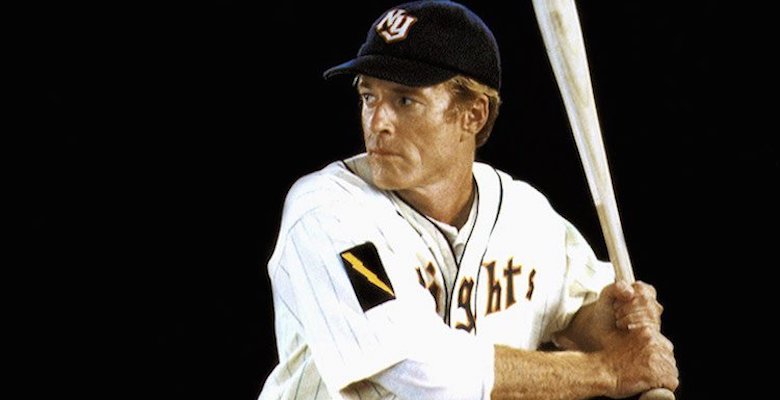 Widely regarded as the greatest baseball movie ever made. Robert Redford plays Roy Hobbs, a guy who fashions a magic bat out of splintered wood from a lightning-struck oak tree. He and the bat, aptly dubbed "Wonderboy," then take the world of professional baseball by, well, storm. Just a trove of enchantment from start to finish.
(Available to stream on Netflix)
42
For those with mature tweens and teens, 42 is a deeply compelling, heart-wrenching biopic about the life of Jackie Robinson. An inspiring albeit sobering history lesson that's bound to teach your kids about the power of dignity and the necessity of inclusion. Plus, Chadwick Boseman!
(Available to buy or rent on iTunes)
Bad News Bears (2005)
Look. We know we're gonna catch some flack for discounting the Walter Matthau original in favor of the Billy Bob Thornton remake. Spare us your indignation. The 2005 update is a very funny, very chill modernization of its 1976 precursor. But if, in gutsy defiance of this article, you choose to show your kids the original, please be mindful of some of its… um… painfully dated dialogue. Hoo boy.