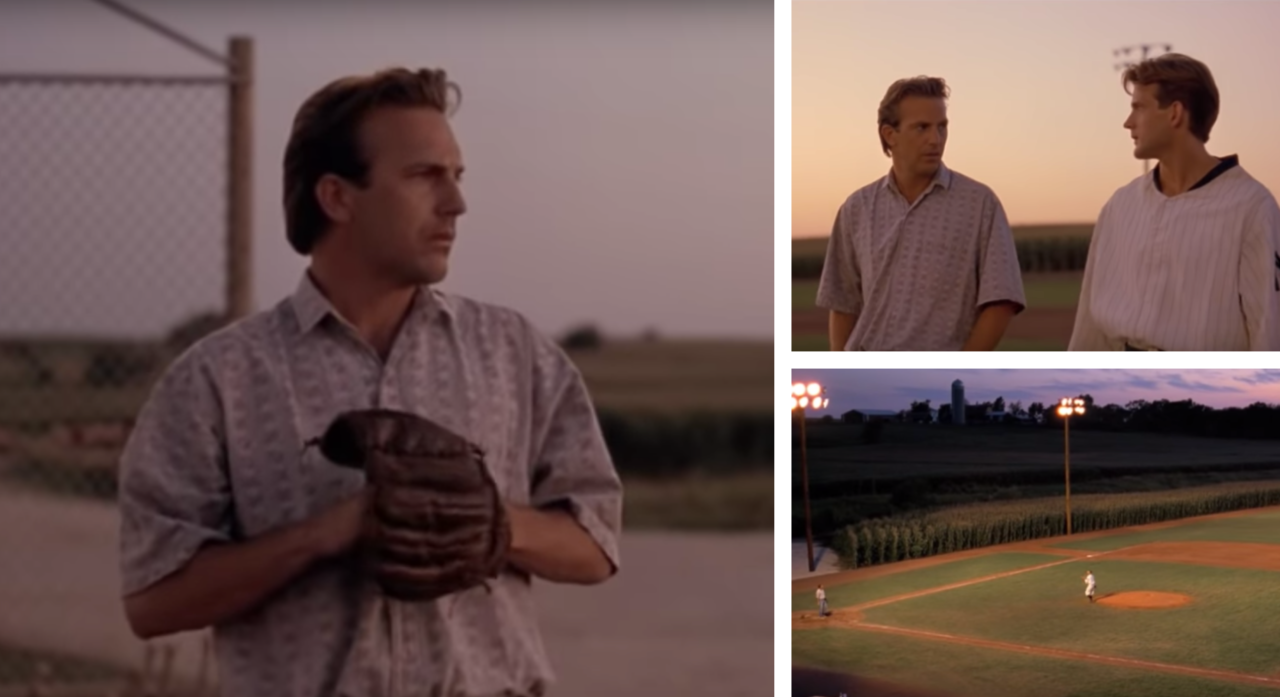 Credit: Universal Pictures
Thirty years ago, Field of Dreams gave us the quintessential father-son love letter disguised as a baseball movie.
Sure, you might have a better grasp on the film if you know who "Shoeless Joe" Jackson was or who plays at Fenway Park, but the story really hinges on a father, a son, things left unsaid, and second chances.
And while it gave us the iconic line, "If you build it, he will come," it also activated everyone's tear ducts with Kevin Costner's earnest, "Hey, dad. You want to have a catch?"
(I'd usually give a spoiler warning here, but it's literally been 30 years, guys)
Looking back, Costner himself talked about how interesting it was that such a seemingly boring line became so memorable.
"It's not very often that you build an entire movie around a line," Costner said in an interview with Yahoo Entertainment. "But that's the power of movies—that we can create a story where those lines have such depth and have such meaning to so many people: You, your dad, people around the country.
"Men really weep; they don't cry. They kind of weep about things gone unsaid in your life to people you love, and Field of Dreams hit that."
In fact, to this day, people still approach actor Dwier Brown, who played Costner's father in the film, to talk about the incredible impact it had on their relationship with their own dads.
"They'll tell me their dad and them never got along, but they took them to see Field of Dreams and … they start crying," Brown told the Tampa Bay Times.
"I start crying. I'm standing in a tire store or an airport or wherever, hugging people, patting them on the back. I definitely feel like I'm a traveling priest, hearing father confessions from everyone. It's extraordinary. But that's what I got into acting for, to make meaningful movies that people would remember, that would change people's lives."
Kevin Costner's relationship with his actual father, William Costner, did not require the building of a regulation-sized baseball field in the middle of Iowa, thankfully. William was a tough-as-nails, yet loving man from the Dust Bowl who taught his son the inherent value of hard work.
Costner elaborated more on his dad in an interview for 92nd Street Y.
"He only had one job because he was afraid to lose the job he had because he saw so many men out of work," Costner recalled. "And he said, 'Don't ever let anybody out-work you. If there are fifty guys to dig a ditch, you just keep digging it. If you can work all day, you can keep your job.'"
While not directly applicable to acting, it was something Costner remembered during the course of his entire career, providing the grit and tenacity necessary to continue building his resume with award-winning films like Field of Dreams.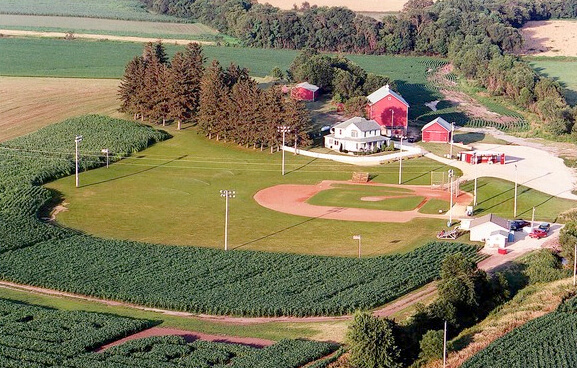 Unsurprisingly, the iconic "field" is still up and running in Dyersville, Iowa. Visiting and "having a catch" is free on Sundays, and you can go the VIP route with a catered tour of the field and farmhouse.
Plus, if you find yourself in Iowa next month, you might be able to make their Field of Dreams 30th Anniversary Celebration. The event includes food, live music, a skills competition, and even a softball game under the lights between the Ghost Players (unfortunately, not actual ghosts) and the Iowa Dream Team.
So, go ahead and dust off your copy of the classic film this month, or maybe even take a road trip to Iowa for the genuine Fields experience—just make sure you do it with someone who will appreciate it. Whether that means revisiting it with your father or finally introducing your own kids to the supernatural cornfield, it's an experience they're bound to remember.