8-Year-Old Boy Rescues Older Sister From Attempted Kidnapping [WATCH]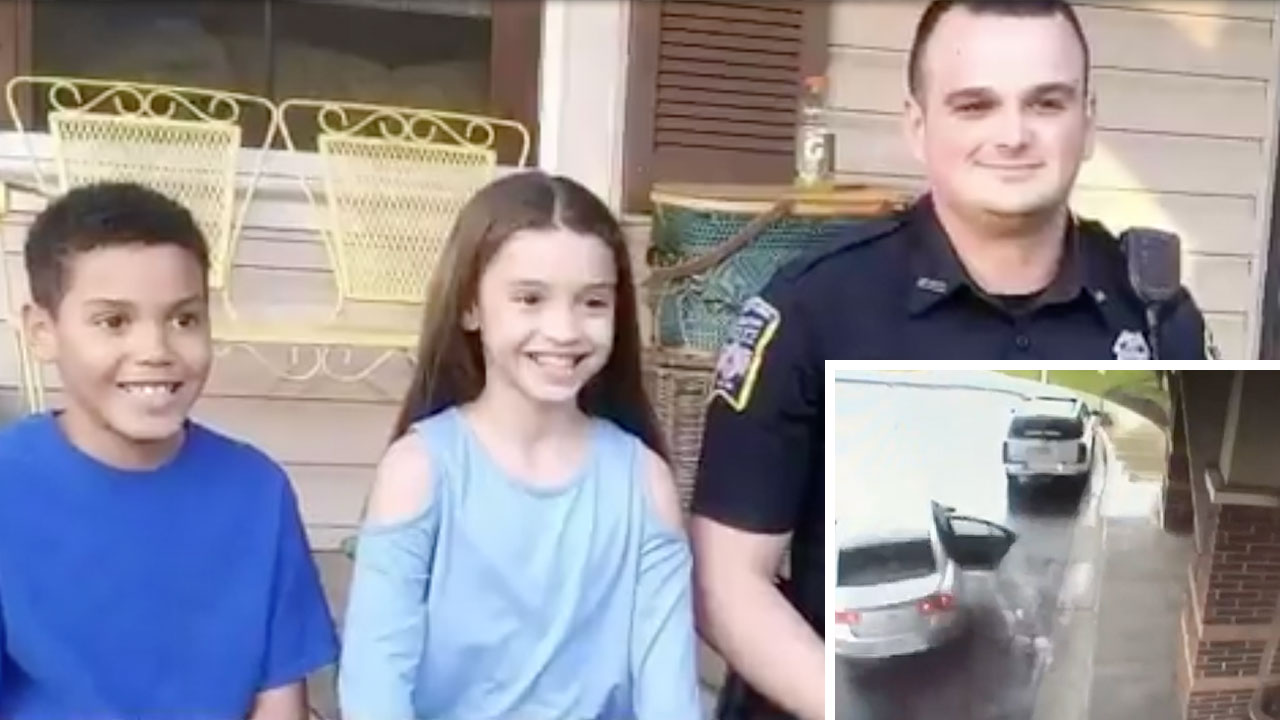 A tragic incident was avoided recently when a 10-year-old girl from Ohio escaped her would-be kidnapper thanks to the quick reaction of her younger brother.
Chance Blue, just 8-years-old, was waiting with his older sister Skylar. The two were sitting in the back seat of their great grandmother's car at the Atrium Medical Center in Middletown, Ohio as she helped another relative get inside for treatment.
Nita Coburn, the pair's great grandmother, told police that just seconds after walking inside the facility she heard the children screaming.
As she raced outside, Coburn saw her vehicle driving away – her grandchildren still inside.
"All I could see was my great-grandbabies in the back seat. Every time I think about it I want to cry."
Surveillance video from the medical center shows the 69-year-old running up to the car, grabbing the door and being dragged out of view. At the same time, Chance managed to open a passenger side door, grab his sister Skyler and tumble out of the moving vehicle as it sped away.
While most kids his age would have been justifiably frozen in the moment, this brave Ohio boy is being called a hero by local police and thousands of people who have since seen the harrowing video.
"This little guy is a hero. No question. He pulled his sister out of the car with no concern for his own safety. That is incredible at his age," police Chief Rodney Muterspaw said of Chance in a statement.
At the time, Chance said his only concern was Skyler.
"I was acting in the moment because I didn't want my sister to get hurt," Chance recently told ABC's Good Morning America.
Video shows young siblings' close call with suspected carjacker. @ErielleReshef has more on their jaw-dropping escape. pic.twitter.com/CsrjIwk6FN

— Good Morning America (@GMA) April 29, 2019
While Coburn sustained only minor injuries from the ordeal, the emotional toll is one she says hurt most.
"It's the most morbid feeling in the world," she told news station WCPO, adding "I hope no parent ever has to feel that scariness."
As for the thief, Police caught up with the vehicle just a few blocks away and arrested 24-year-old Dalvir Singh. He was jailed on charges including kidnapping and grand theft auto.
Although everyone is now safe, stories like these are a sobering reminder of how quickly an average day can turn into a dangerous situation.