8-Year-Old Girl Pulls Ancient Sword From Lake, Now Reigns Supreme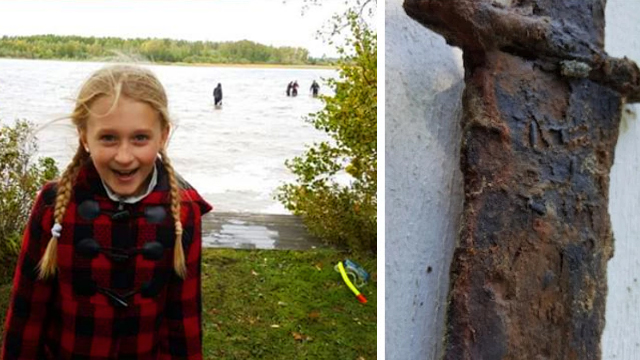 According to legend, King Arthur was gifted the famous sword Excaliber from the enchanted Lady of the Lake, identifying him as the future ruler of the realm. As long as those rules still stand, an 8-year-old Swedish girl named Saga Vanecek has a very exciting future ahead of her.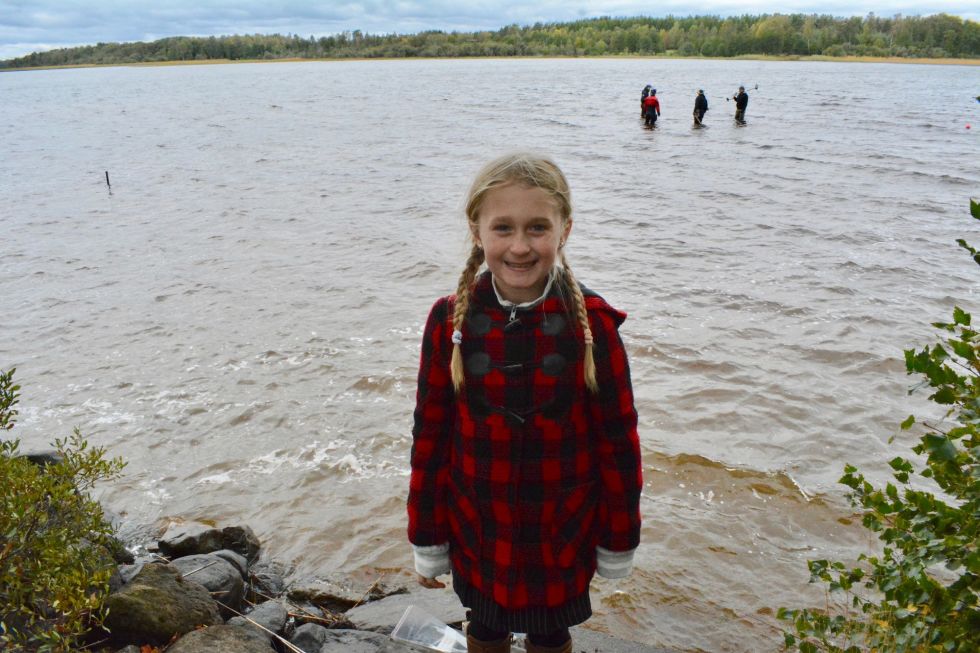 While swimming in Vidöstern Lake in Småland (a province of Sweden) with her family, Vanecek discovered something remarkable in the water.
"I felt something with my hand and thought it was a stick, and then I lifted it up and it had a handle that looked like it was a sword," she said in an interview with the Swedish news site Värnamo Nyheter. "Then I lifted it up and shouted at Dad: 'Daddy I found a sword!'"
Realizing his daughter's find was probably valuable, Andy Vanecek secured the relic and consulted with friends as to whom he should contact, eventually connecting with Annie Rosén, an archeologist at Jönköpings Läns Museum. Rosén immediately cut her vacation short in order inspect the weapon for herself.
"It's about 85 centimeters long, and there is also preserved wood and metal around it," museum head Mikael Nordström told The Local. "We are very keen to see the conservation staff do their work and see more of the details of the sword."
Not exactly a weapon King Arthur would have used, experts believe the sword to be from pre-Viking times, around the 5th or 6th century.
"Why it has come to be [in Vidöstern Lake], we don't know," Nordström added. "When we searched a couple of weeks ago, we found another prehistoric object; a brooch from around the same period as the sword, so that means—we don't know yet—but perhaps it's a place of sacrifice."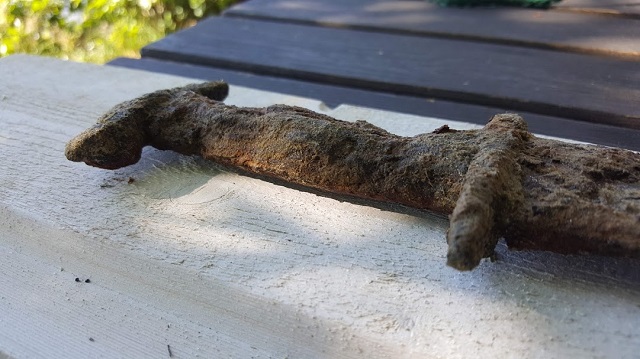 Vanecek and her family were initially asked to keep the discovery a secret for months in order for archeologists to survey the surrounding area for similar artifacts.
"I think maybe I found it harder to keep secret than she did," her father said. "It's cool that it will be in a museum and it might even say 'Saga's sword' and it might be there for thousands of years. We didn't put it on Facebook or anything until yesterday, and now it's really blowing up!"
Vanecek is more than thrilled to finally talk about her discovery, too. She and her family just moved to Sweden from Minneapolis, Minnesota last year in order to be closer to family and her love for Vikings is still no secret.
"The cool thing is that I'm a huge Minnesota Vikings fan, and this looks just like a Viking sword!"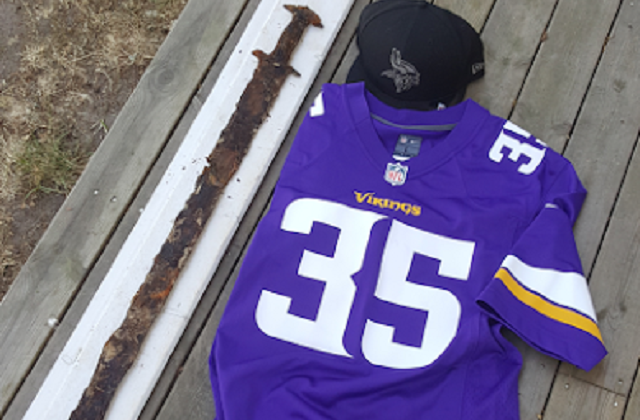 It still isn't known when or how Vanecek will be honored for the discovery, as the case is now being handled by the National Archives of Sweden, but if Arthurian legend is any indication, Saga's saga will be one for the ages.
You can get the full update via Andrew Vanecek's Facebook post: