80-Yr-Old Bosox Legend Throws First Pitch to Grandson Who Plays in MLB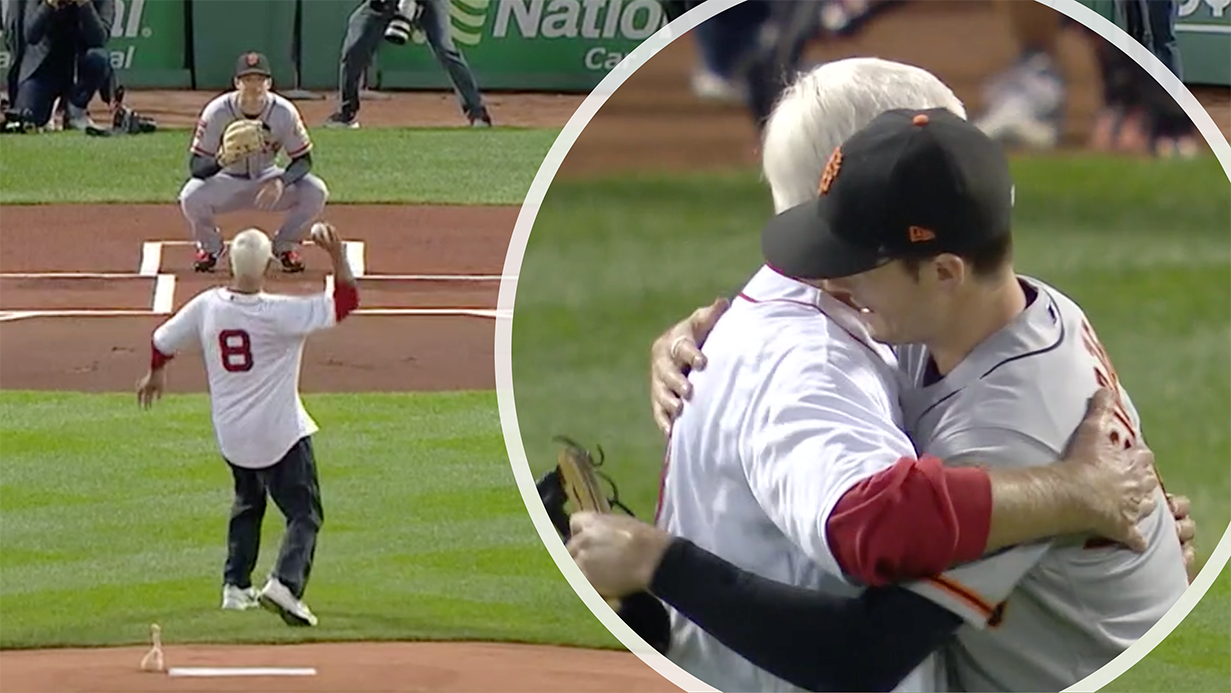 Going outside and having a catch with dad is one apple pie away from being the most American thing one can do. For many families, the sport is simply in their blood. Take the Yastrzemski's, for example—a name that has become an institution in the MLB.
Carl Yastrzemski, 80, is an 18-time All-Star who played 23 years for the Boston Red Sox. Understandably, it's been a while since he's participated in a major league game, but he was recently invited back to Fenway to throw the ceremonial first pitch… to his grandson, 29-year-old San Francisco Giants outfielder Mike Yastrzemski.
Just a grandfather and grandson having a catch. pic.twitter.com/zOzbj52G1o

— MLB (@MLB) September 18, 2019
"Special," Mike told MLB.com after catching his grandfather's lob right over the center of home plate. "It was something that you say you want to be able to play catch with your dad and your grandfather in the backyard usually. To be able to get one in at Fenway Park was really cool."
"Honestly, I was thinking about the last time we had played catch," he added. "I remembered a time probably during Thanksgiving when I must have been 7 or 8 at his house. Being able to relive that and to go through that again on this type of scale and to have such a warm welcome from everyone was really awesome."
On top of it all, Mike went ahead and made his mark in Fenway, blasting a homer at the top of the fourth inning to put Giants up 5–1 over the Red Sox.
You can't make this up: Mike Yastrzemski homers at Fenway

(via @NBCSGiants)pic.twitter.com/QPX4WUJXzU

— SI MLB (@si_mlb) September 18, 2019
Before the game, Carl said seeing his grandson play at Fenway would mean as much to him as anything he did in his own career, so watching him crush one out of the park must have truly been a gift (even if it meant the Red Sox took an 'L').
"Grandfather, grandson. Hall of Fame," said Giants manager Bruce Bochy. "I said you couldn't script it out better for Mike, what happened to him yesterday, hitting a home run here. It's good to see Carl out there. … It's going to bring back a lot of good memories for a lot of people here."