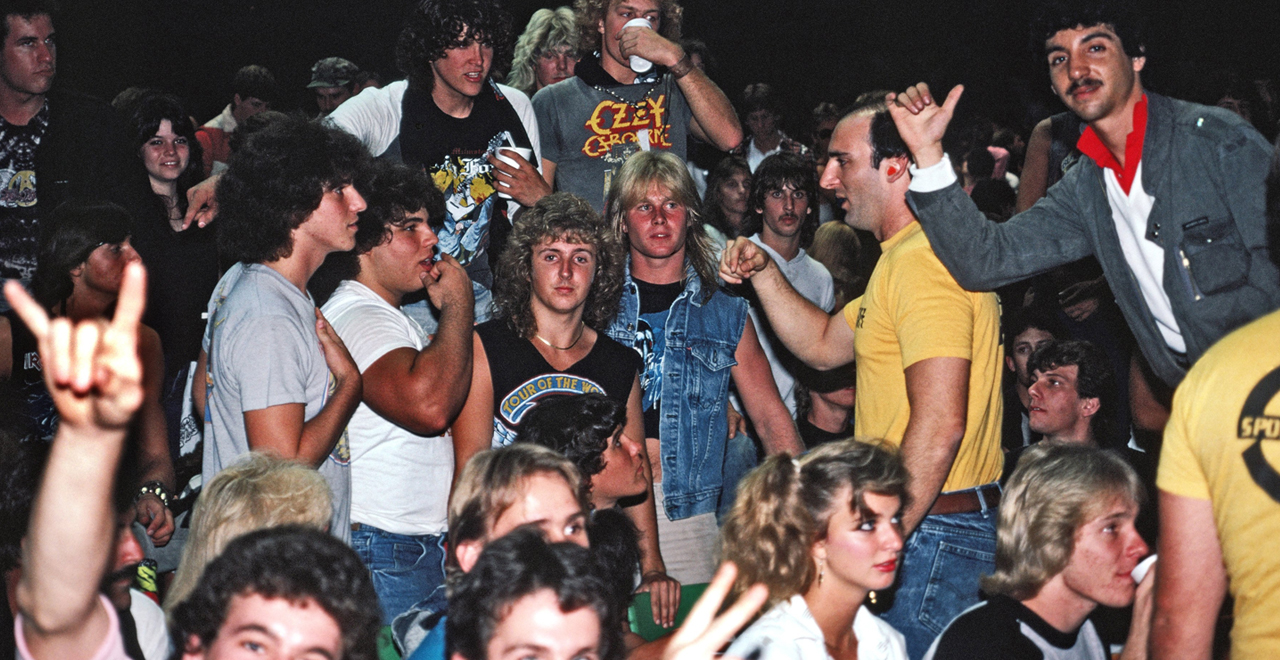 Credit: Getty/Michael Ochs Archives/Stringer
For today's youth, there is a lot of access to a lot of potentially dangerous and influential content. The internet is a treasure trove of information and, well, porn, not to mention conspiracy theories, fake news, and outright lies. Video games are more realistic, immersive, and violent than ever. And obviously, porn is everywhere.
It wasn't always so easy for impressionable kids to find questionable material.
Growing up in the 80s, porn was much harder to acquire, video games were nowhere near good enough to be an issue (unless the issue was being a couch potato), and the internet didn't exist. For a decent stretch, the big boogeyman for 80s kids was heavy metal music. Like rap in the 90s, many parents hated heavy metal, and many politicians feared its impact on kids.
An article on Open Culture details the metal wars, wherein Ozzy Osbourne was put on trial and a bunch of musicians were hauled in front of congress to defend themselves and their art against censorship, warning labels, and murder accusations. As late as the 90s, kids were still being demonized merely for listening to bands like Slayer and Megadeth. Just as the West Memphis Three.
Well, it turns out all that handwringing was for nothing.
A study put out by psychology researchers at a collection of colleges – Humboldt State, Ohio State, UC Riverside, and UT Austin – put out a paper titled "Three Decades Later: The Life Experiences and Mid-Life Functioning of 1980s Heavy Metal Groupies," in which they "examined 1980s heavy metal groupies, musicians, and fans at middle age." The study looked at 377 participants and reveals that despite living somewhat riskier lives as kids (didn't all kids live riskier lives in the 80s?), they grew up to become "significantly happier in their youth and better adjusted currently than either middle-aged or current college-age youth comparison groups."
Wow. Who knew that getting your aggression out in healthy ways, and bonding with fellow kids over a shared enthusiasm for whatever music or pop culture you enjoy, could yield positive benefits!
Looks like Dee Snider gets the last laugh. Now if you'll excuse me, I have to go get my vinyl copy of Shout at the Devil back from my dad.